Whether that means you're storing equipment, inventory, materials, or documents, it's not uncommon to run out of space in your current office setting. Instead of letting everything pile up in the corner or look like a hot mess to your customers, a commercial storage solution can keep everything safe and organized.
Business Storage Services You Can Use Today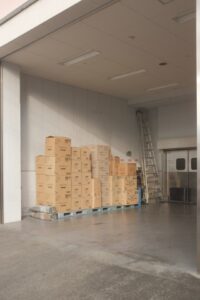 Commercial storage services in NYC involves more than a basic storage unit with or without climate controls. At Expo Movers, we do what it takes to ensure that your company's needs get met quickly and efficiently.
Here are some of the options you can consider when our team becomes your movers of choice when you have commercial storage requirements to consider.
Self-Storage Opportunities. If you need additional space for your documents and other essentials, this option is a fast and affordable way to ensure that you receive the protection you need. Expo Movers provides professional storage solutions with climate-controlled facilities to ensure your unique situation becomes easier to manage.
Warehouse Storage. When you have lots of items that require transportation to a storage facility, our team can help you get organized, fill your units, and keep everything safe based on the standards you set.
Professional Moving Services. We understand that a commercial move doesn't always go as planned, even when you're managing each detail carefully. Our team can help you find storage solutions when something doesn't work out as expected so that you're not stuck halfway between the old and new offices.
At Expo Movers, we can handle whatever relocation assistance you need to keep your downtime low and productivity levels high. We promptly move your office safely and securely so that you can keep helping your customers with their needs.
What Are the Benefits of Choosing Commercial Storage Services?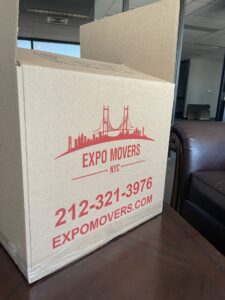 When you work with Expo Movers to manage your commercial storage needs, you'll find that we can help you save time, maintain an appropriately safe environment for your workers, and keep costs to a fair, competitive rate.
Instead of leasing or renting trucks based on each job or occasion, our fleet can manage a job of any size. We can help you with cubicle wall transportation, offer professional packing services, or handle furniture disassembly and reassembly when necessary.
Once everything gets loaded into one of our trucks, we can transport your items to our climate-controlled storage facilities to ensure everything stays safe. You have the option to handle DIY aspects of your storage or moving needs simultaneously, ensuring that disruptions to your business remain minimal.
What Businesses Benefit from Commercial Storage Services?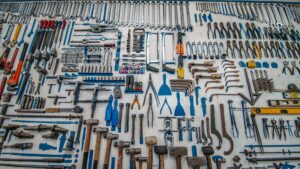 Although every business can benefit from an investment in commercial storage services, some companies see a more significant return with this option than others.
Any home service business can experience several advantages with commercial storage. It's a safe spot to keep materials, parts, equipment, and more. Instead of renting a flex space or a temporary office to accommodate your needs, Expo Movers has the facilities that can maximize your investment.
Lawn care businesses, general contractors, plumbers, electricians, air conditioning companies, and more all use climate-controlled storage to successfully store materials, tools, and inventory so that it is ready to get employed at a moment's notice. With space at a premium in NYC, it's often cheaper to use this asset than to maintain enough space locally.
Retail businesses also benefit from using commercial storage services. If you operate a clothing boutique, a furniture or equipment company, or perhaps a specialty store, your extra inventory or the items that aren't authorized for release until a specific date.
Why choose climate-controlled storage units?
They're often the best commercial storage solution because the unit protects your assets and inventory from extreme temperature and humidity changes. You can rest assured that your sensitive items will be ready to use when you need them again when investing in this resource.
Can I Run a Business Out of a Storage Unit?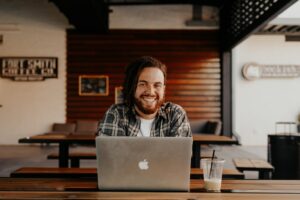 Yes… and no. Although you can store equipment, spare parts, inventory, and more with commercial storage services, you cannot use this resource as a shop or service center. You're not permitted to operate machinery, work on vehicles, or conduct business transactions with customers.
If you have specific storage needs that must get met for your business, contact Expo Movers to discuss your situation. We'll help you develop a plan that makes sense for your time, budget, and circumstances so that you can continue serving your customers efficiently.