You hope that the weather will cooperate when moving day arrives. Most of the time, you'll get some sunshine or a few clouds in the sky to make the work pleasant. Sometimes, there can be wind and overcast days, which can present a few challenges if high-speed gusts blow through.
The real weather issue that has people concerned is rain. Do you need to reschedule your appointment if it is wet outside?
Although a few moving companies recommend suspending operations during inclement weather, most agencies are like the U.S. Postal Service. They deliver a positive experience in the rain, sleet, snow – or whatever else Mother Nature might have in mind.
How to Manage a Wet Moving Day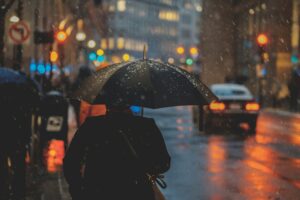 The best way to manage inclement weather on your moving day is to keep your belongings dry. That means the moving truck needs to get as close to your door or building as possible to complete the work.
When a small space exists between the truck and the roof of your home, less room is available for the rain to make an impact on your belongings.
You can cover your furniture with moving pads to protect the items from environmental moisture before placing them on the truck. It helps add a layer of plastic wrap around each item to ensure dryness during a significant downpour.
Moving companies should inspect their fleets regularly to ensure no leaks occur in the vehicle's storage area. You might take a quick peek in there to verify this fact.
The moving team will verify that the rain cannot come into the back during the loading process by taking protective steps to shield the ramp and other tools used for the work.
How to Manage Your Home on a Wet Moving Day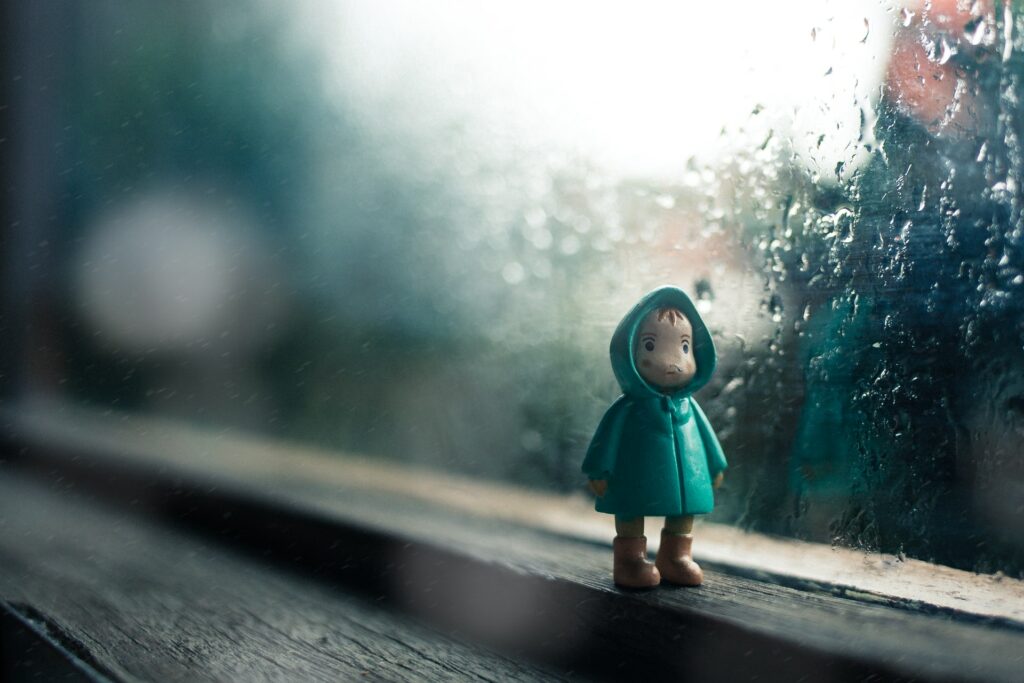 In a perfect world, you'll have 4-6 movers helping to load your furniture and belongings onto the moving truck.
When the weather outside is frightful, the team can split up into two sections. One group would always stay inside the house, while the other moves each item onto the truck to take to your new home.
Movers that take this step to ensure that boxes get passed along without having the outdoor group tracking in moisture, mud, and more.
If that structure isn't possible because of your building or the team's size, it helps to lay protective materials on the entryway floor and other high traffic areas. You can use moving pads, blankets, towels, or similar items.
You don't want to use cardboard or plastic because those materials can be slippery.
When the floor coverings get wet, replace them with new ones to continue preserving your carpet, hardwoods, rugs, or other materials.
It may be helpful to keep several towels available for the movers to use to stay dry. If their hands get wet, it can increase the chance of a slip happening.
How to Move During the Winter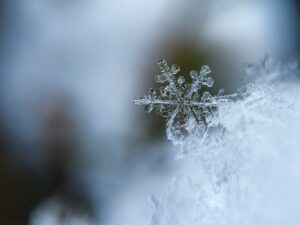 Several special considerations are necessary when you have the additional challenges of winter weather to manage while moving.
Most moving contracts require the property owner or renter to ensure the sidewalks and driveway are clear of ice and snow. The movers need a safe path to navigate between the truck and the door.
If Mother Nature decides to let it snows on your moving day, protect your furniture the same way you would when it rains.
When you place floor protectors inside, you'll need to have covered pathways throughout your entire home. Snowpacks into shoe soles incredibly well, and it clings to clothing. Although the moving team will do everything they can to prevent treading in moisture, it is impossible to stop it from entering during the winter months.
Winter moves become more pleasant when hot beverages are available, portable heaters are on, and protective measures are in place before the truck arrives.
There is a higher chance that cancellation may occur during a winter precipitation event. If the roads are unsafe to navigate, agencies will not send crews.
Severe storms with a likelihood of hail, tornadoes, or lightning may delay your move until after the system passes.
As a general rule, if the weather makes it too challenging for you to manage a move, it is likely an issue for the professional movers you hired. You'll want to talk to your coordinator about rescheduling your services in those conditions.
For any other weather event, you can expect the move to happen – even when it rains.