Are Moving Companies Essential Services?
Categories:
Coronavirus
Moving Tips
One of the developments that came out of the COVID aftermath was the term "essential services."
If your business fell into that category, you could continue providing services to consumers. Anyone outside of that structure had to either work from home, provide curbside or delivery, or offer digital alternatives.
Those who couldn't meet those stipulations likely went out of business.
Although everyone is encouraged to stay at home whenever outbreaks of the new coronavirus occur, there may be times when you need to move. Here's the good news: moving companies are considered essential services.
Profile of a Professional Moving Company During COVID
Professional movers must make a heightened commitment to you during these unprecedented times. That process starts by following all of the World Health Organization recommendations, the Centers for Disease Control and Prevention, and similar agencies for how front-line workers operate.
The priority must be on customer safety. Moving companies can achieve this goal by limiting in-person contacts whenever possible. This restructuring effort might include virtual tours or surveys for an estimate, personal protective equipment for each worker, and careful loading to reduce transmission risk.
Trucks should get disinfected daily or after completing a job.
You should receive an email or phone call outlining all of the safety steps being taken to protect you a few days before your scheduled move.
If an in-person inspection is necessary, you'll be asked to open all cabinets, boxes, drawers, and doors.
What If I'm Not Feeling Well?
Before the COVID era, most moving companies would charge a fee to change your scheduled date. If you're not feeling well now because of a suspected coronavirus infection, a professional moving company will encourage you to do what feels comfortable and safe.
You can speak with your move coordinator to discuss the extra safety precautions that'll get taken during your relocation. It should be possible to delay the start of your move, although an alternative date may not be immediately available.
You'll want to alert your mover that you're not feeling well before anyone starts packing or loading boxes.
From the agency standpoint, any workers that are not feeling well will not work in your home. Moving companies should perform temperature checks and follow all safety protocols to ensure the lowest COVID transmission risk possible.
The moving crew should wash their hands immediately upon arrival at your home. When they take a break or have a meal, additional hand-washing is necessary. Hand sanitizer should be on the truck – and not an expectation that you provide it.
The best moving agencies use fogging machines or similar sterilizers to disinfect equipment. This step is in addition to wiping down the vehicle and tools each night.
How Many People Will Help Me to Move?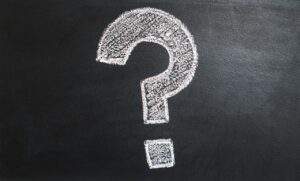 The essential services mandates issued throughout the United States have different rules to follow when allowing employees to provide services.
Some protocols allow an agency to send their usual teams to home to complete a move. A few states directly order that the fewest number of workers to finish a job is a necessary structure to implement.
You'll want to review any local rules that may apply to moving companies before contacting someone for an estimate. Changes can happen daily to coronavirus restrictions, including whether agencies can provide packing and storage solutions.
Your moving coordinator can let you know how many people to expect when you hire professional movers. If you're not comfortable with that figure, be sure to say something!
The COVID-19 restructuring goal as an essential service is to ensure you remain comfortable throughout the entire moving process.
How Long Be Will COVID Safety Measures Necessary?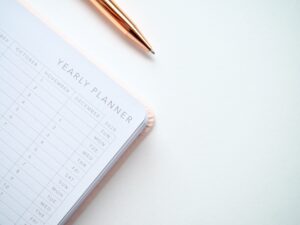 Limiting face-to-face contact without coverings is one of the best ways to avoid the spread of COVID-19. That's why numerous states are mandating mask wearing for the general population.
The various measures that moving companies have in place to provide enhanced safety are long-term solutions. Although you'll see more in-person estimates once the viral threat passes, the various efficiencies and cost-saving measures built into our essential services today will continue long after social distancing ends.
All of us face unique challenges because of the coronavirus pandemic. When we work together to solve these issues, it is possible to achieve a semblance of normalcy. If you need to move and don't want to do the work yourself, moving companies are essential services that you can hire. Contact us today for a free estimate to see how affordable it still is to receive this help.
SHARE