What about bringing in the elite team that covers all of NYC for your moving and storage needs?
When you see companies market themselves, you'll see lots of fun adjectives getting thrown into the mix. Brands like to call themselves "world-class," "superior," or the "cream of the crop." And sure, we're guilty of doing this on occasion as well.
Our definition of "elite" is a little different. Instead of telling you what we can do as a team, we'll show you how our expertise translates into safer and more affordable moving experiences.
How to Find the Best Professional Movers
If you want to find the best movers for your upcoming moving and storage needs, you could always check the public reviews for the company.
That's only one measurement of what it takes to be elite. How professional are the representatives that you speak with or meet? Are the people kind and considerate while discussing your circumstances?
Anyone can provide cheap moving services. It takes an experienced team with the right equipment to produce the results you want! That means it might cost a little more, but the investment should make your logistics less stressful than anticipated.
Here are some of the other ways that you can find elite moving and storage services in NYC.
1. How long has the company been in business?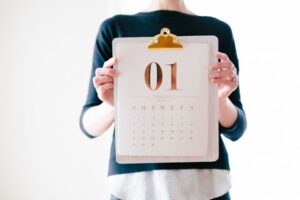 If you have a complicated move to manage, it helps to work with people who have verifiable experience. The logistics of a cross-country relocation are quite different than going to a place right down the street.
2. Are they licensed and insured?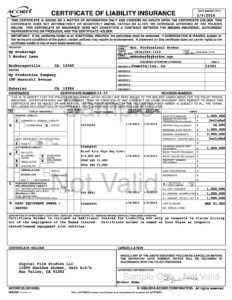 The underground economy in the moving business can be significant in some cities. Anyone with a truck and a strong back can potentially offer moving services, but are you receiving elite protection if you hire someone like that?
When a company isn't correctly licensed and insured, your belongings are at risk. You should ask for the DOT number and policy information before making a final decision.
3. Review the company's service area.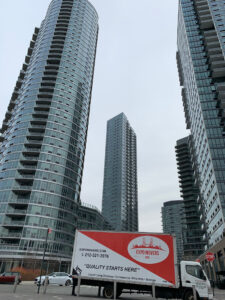 If you're unsure of a moving company's service area, ask them! Most agencies provide maps of the places they serve. You can sometimes find agencies with tons of 5-star reviews and an unwillingness to travel. If you need moving or storage services right away, that kind of team will not offer the elite results you want.
4. Ask questions about the moving equipment, including inspection information.
Moving companies offer a wide range of services. At Expo Movers, we do everything from white-glove services to packing and unpacking. It all depends on what you need to have a successful experience.
You can tell a lot about a company by the options it offers and the equipment they use or access. If you have a specialty item to move, an elite provider will know what assets are necessary for your project.
5. Can the movers handle last-second adjustments?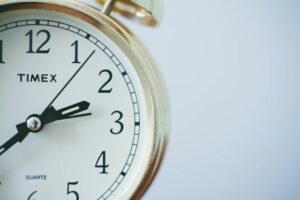 Although no one likes it when changes happen last-second, being adaptable sets the elite movers apart from the good ones. Teams that can work around your circumstances when unexpected events occur will reduce your stress levels while managing the moving and storage logistics.
You might hear some movers blaming you for delays because you had life events happen. Those are the people to steer clear of when you want professional results.
6. Who are the best movers for you?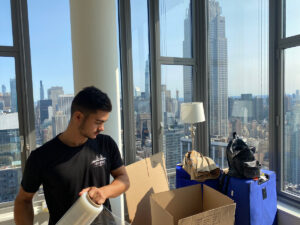 You won't find us marketing our competitors in NYC because we want your business, but we also recognize that there are times when our team might not be the best company for your needs. Selecting an elite provider starts with you.
It helps to take some time to get multiple quotes. Listen to what each representative says about your project, what to expect, and how you receive an estimate. What factors hold the most weight for your eventual decision?
Select the best company that meets or exceeds your expectations for what your specific needs are. Elite movers recognize that the best providers are sometimes the competitors.
7. Take a closer look at companies that require significant deposits.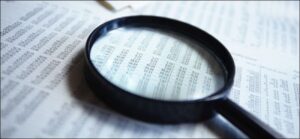 Although deposits are part of the moving and storage industry, you shouldn't get asked to pay for everything in advance. If you have a down payment to make and you're comfortable with the circumstances, put that amount on your credit card to create an easier process to contest the charges if that becomes problematic.
If a moving company says they only accept cash payments or wire transfers, that's a place to avoid.
It's not unusual to see moving companies quote a lowball price to get your business. Once they have your possessions, they'll often hold your items hostage until you pay an additional charge. Others charge a massive deposit and never show up.
If you've encountered that issue already, file a complaint locally and with the Better Business Bureau. When your case involves interstate moving, the FMCSA can also respond to your concerns.
At Expo Movers, we hold ourselves to the highest standards. We'll show you how we become elite on each move, no matter how big it is. We'd be honored to have you contact us as one of your multiple contacts for a service estimate!