It would be nice to have professional movers available whenever you need to move heavy furniture. Although hiring Expo Movers might be ideal, we recognize that there are times when you need to get the job done by yourself.
Hauling a couch up or down the stairs is possible when you have the right tools and techniques to use. However, if you have items that weigh twice as much as you do, it's better to get some help to avoid hurting yourself.
That help might include an appliance dolly or another tool that supports the item's weight or makes it easier to transport.
Steps to Follow When Moving Heavy Furniture While Flying Solo
The goal should be to be as efficient as possible when moving heavy furniture yourself. It helps to start by taking an inventory of all the items that fit into this category. Then you can figure out what needs to be loaded onto the truck, what obstacles could get in your way, and how much time you might need.
Try to prioritize the order of the heavy furniture that you move. The heaviest items should come first because you'll have the most energy.
Once you've taken care of those steps, you'll be ready to implement the following ideas.
1. Gather the Equipment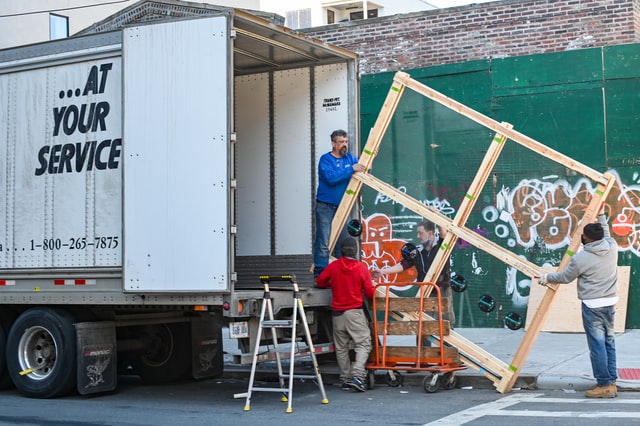 Many items can be purchased or rented when it's time to move some heavy things. However, if you think you'll use them multiple times, it might be cheaper to buy the tools.
Moving straps are an excellent investment. They're placed under each corner or leg of the furniture to help you achieve a solid lift. If you're working alone, make sure you grab a product meant for that kind of pickup.
Furniture sliders are another choice. These items help you glide heavy objects across your floor without damaging the indoor surfaces.
2. Disassemble the Furniture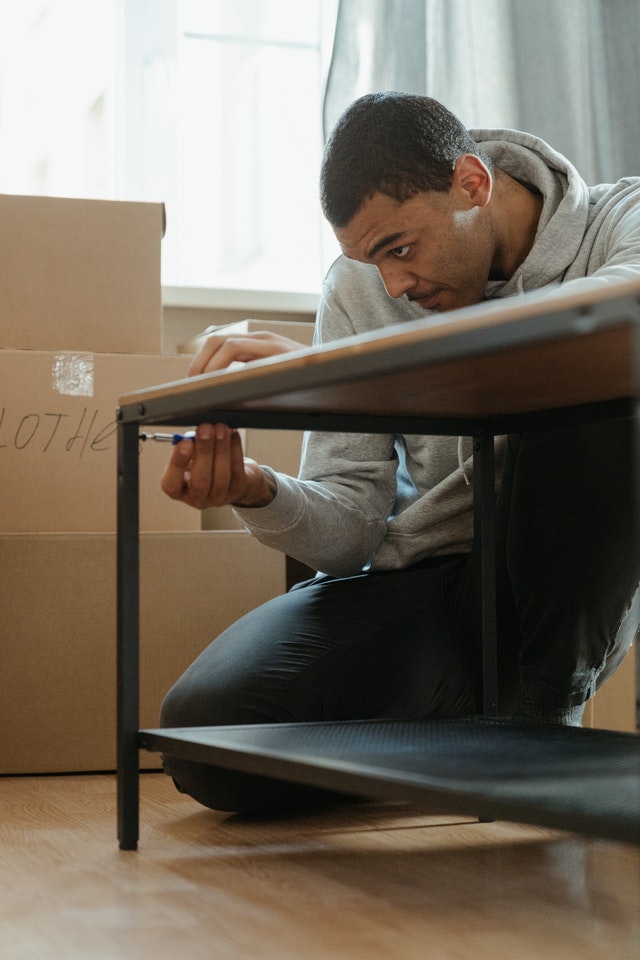 When you can break down heavy items, it'll be easier to take them out to the moving truck or a different part of the home. First, remove all removable items, including drawers, legs, knobs, and cushions. If you must remove screws, place them in a bag and tape them to that specific piece so that the items don't get lost.
3. Use Proper Lifting Techniques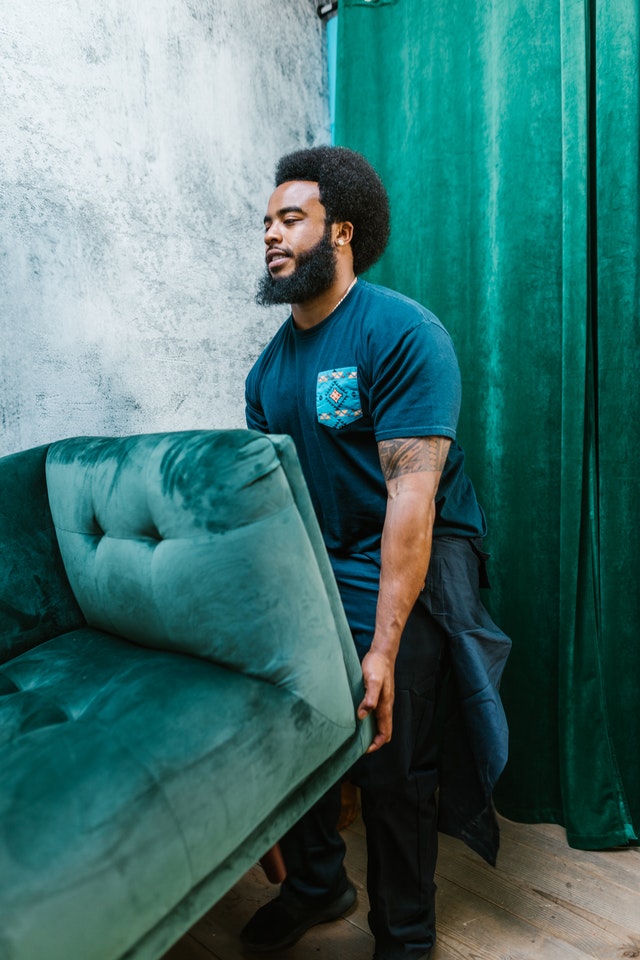 You've probably heard that lifting heavy items with your legs and not your back is helpful. When you can avoid carrying these belongings, it's even easier to manage your move. Try to create areas where you can push, drag, or slide instead of lifting whenever possible.
Don't bend at your waist when lifting. Instead, settle the weight over your needs to let stronger muscles support the weight.
Keep it as close to your body when you carry the heavy item as possible. This technique makes it easier to maintain your balance. Avoid any twisting movements during this step to avoid injury.
4. Have a Plan for the Stairs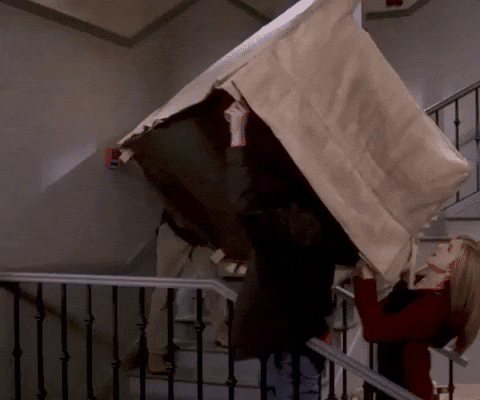 Stairs are the most significant obstacle most people face when moving heavy items by themselves. It's an arduous task that an elevator can't always solve.
You'll need to find a way to slide the item down the stairs while you support the weight from the bottom. Sturdy plywood that creates a ramp can be helpful, but you'll need to wear supportive shoes and be ready for gravity.
If at all possible, have a second person available to help. It's much easier to navigate different turns when one person carries high and the other low. Take your time, don't rush the work, and you'll get through it safely.
5. Think About How to Unload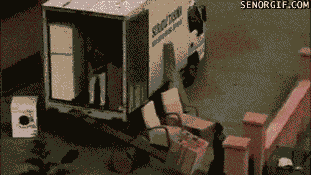 When you get everything out, it can feel like you've accomplished an entire day's worth of work in a couple of hours. After moving heavy items, you'll want a plan to manage the unloading logistics after arriving at your destination.
Think about how you'll get those heavy items into your new home or office. You can wait to do any reassembly work until after everything is unloaded. Issues with stairs, elevators and small doorways can still be problematic, so prioritize how you want to handle each item.
It isn't easy to move heavy furniture by yourself, even if you're strong and healthy. It only takes one misstep to create the conditions for an injury to occur. However, if you use our free moving calculator, you'll discover that the cost of hiring pros for these items is often affordable. That way, you can focus on the other chores that moving often creates.