How to Choose an Office Moving and Storage Company
Categories:
Commercial
Storage
With rental costs in NYC plummeting, some companies are taking the opportunity to upgrade to a new location. Others are finding ways to cut costs to reduce overhead so that they can survive the pandemic.
Both agencies have something in common: the need for professional moving services.
Knowing how to find the best office moving and storage company can help your business maximize its investment while minimizing disruptions.
How to Find the Best Office Moving and Storage Company
If you want to find the best commercial movers in your area, these key points are worth reviewing if you're thinking about hiring someone.
1. Think about your budgetary needs.
Commercial moving services don't get the same DIY benefits as residential ones. If your company tries to manage everything internally, you're losing productivity while paying people to handle the move.
Try to get a ballpark budget ready to handle your moving expenses. Once you know what to afford, you'll understand what movers offer the best deals!
Here are some of the costs you might need to estimate while starting this process.
Packing and unpacking your office supplies.
Dismantling and reassembling the furniture.
Trucks, transportation, and temporary storage.
Telecommunications and computer networking installation.
Space configuration in your new office space.
Disposal of unwanted or unusable products.
2. Research the service quality of local providers.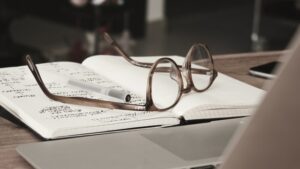 Although two moving companies appear to provide the same services on paper, the results might look different. How a professional team operates can create significant differences that work in your favor.
Our team focuses on showing you the service quality we provide. Our goal is to be highly efficient, helping your team plan straightforward logistics that minimize disruptions.
You can check our reputation online at any time. We always stand by our work!
3. Get multiple quotes for service.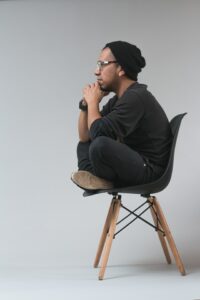 The best price for commercial moving services is not always the best value. If you meet a moving company that handles your logistics without added help, you might find the complete approach is worth paying a little more to receive.
Movers with expertise also charge a little more because they know how to keep your assets safe during the relocation effort. They work to minimize errors while maximizing the speed and efficiency of the work.
At Expo Movers, we highly recommend that every potential client receive 3-5 accurate service estimates. When you see the wide range of services and costs in our industry, you'll get to decide what areas hold the most value for your company's needs.
The best quotes offer an objective fee range or an accurate estimate of the total cost. If anything about the estimation process seems unclear, your commercial movers should be willing and able to answer the questions you have.
4. Pack your assets efficiently and safely.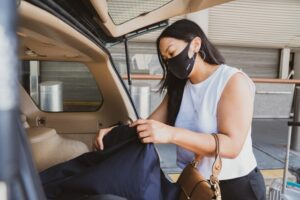 When it is time to pack up your office, the stress put on each employee can be enormous. You're asking them to work in a potentially disorganized fashion until you can get out of the old space and into the new one.
The best commercial movers coordinate with your leadership to make this process as painless as possible. We'll answer any questions you have about storage security, asset protection, and how we'll transport oversized items.
5. Obtain the insurance coverage you require.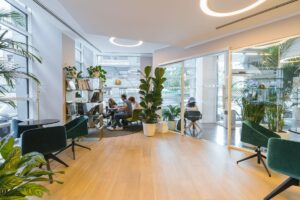 It is essential to determine your property value before completing a commercial move. This step allows you to decide how much liability you want to assume for relocating your assets. All movers should be willing to have a discussion with you about coverage levels and eligibility.
Don't forget to ask your preferred moving company for a certificate of insurance. Depending on your unique circumstances, this protection might need to include workers' compensation claims.
6. Ask about an action plan.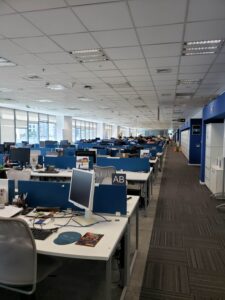 Some commercial moves are straightforward. You might have a room full of furniture that needs to go to a new location or into storage. The action plan for this need is usually short and to the point.
If you have a large or complex move to manage, the best commercial movers submit detailed action plans that reflect the significant milestones your business requires for a successful experience. It might include cost estimates, logistics, or internal guidelines to follow.
Why Choose Expo Movers?
Handling the logistics of an office move during your regular business hours takes your people away from serving customers. Instead of taking the DIY approach, let our team take on this project!
We can safely transport your items, store them for future use, and deliver everything to your new office within an itinerary that works with your schedule.
SHARE