If you're thinking about moving outside of the city to save money, find a larger home, or meet other goals, New Jersey offers some unique opportunities to consider. Although you might hear some jokes headed your way if you tell someone about your plans, there's no denying the benefits of finding the right neighborhood there.
The median cost per square foot in NYC was $1,371, making it one of the country's most expensive markets. However, when you move to New Jersey, the average price is only $194.
That means you can get a bigger apartment or a larger house while paying less for it.
How to Find the Best NJ Neighborhood
It might seem strange at first to live in one state and work in another, but you're only 30-60 minutes away from NYC when living in northern New Jersey. That means your time on the train, in a car, or on the ferry is comparable to what most people manage for their job.
When you can find the best neighborhood in NJ to meet your needs, you can enjoy the best of both worlds!
Here are the steps to follow so that you can find a fantastic place to live.
1. Think about the space you need.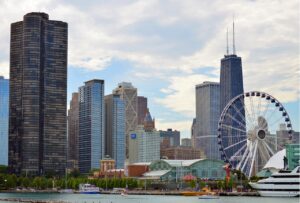 How much space does your family require to be comfortable? What are the ways that you prefer to spend your time?
If you are indoors most of the time, you're at home. A small backyard with more houses makes sense. It's also an intelligent way to avoid yard work if you don't like to do it.
When you already have family gatherings and social events planned for your new home, it would be better to choose a neighborhood with more outdoor space.
2. Don't underestimate your commute.
When you look for a new home, it's a lot easier to overlook some of the little things that can become significant annoyances in the future. For example, you might enjoy a long commute at first because of the home's value, but spending over 90 minutes one-way becomes taxing.
It's not only your job that should get considered when selecting the right NJ neighborhood. You will want to consider store access, medical offices, and the schools' quality in the area. If you plan to take public transportation, your bus or train trip should be convenient.
If you visit the neighborhood before moving and frequently see traffic jams, it might be better to try a different spot.
3. What amenities does the neighborhood have?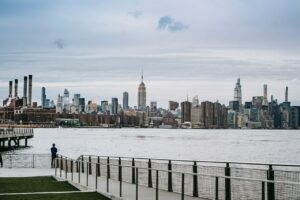 Some New Jersey neighborhoods offer community entertainment options that you might enjoy. Walking trails, swimming pools, gardening opportunities, and social events can all attract you to some places or send you away from others.
If you plan to get to know your neighbors, having a smaller home in an inclusive neighborhood works better than having a larger one where no one speaks with you.
4. Who built the homes in the neighborhood?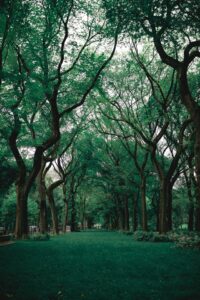 It is not unusual to see one builder responsible for most homes when you look at a neighborhood's history. Contractors purchase large land plots, have them subdivided, and then build structures within those new boundaries. They make money, and you get a modern home.
Some builders create homes that can last for a century or more with only minor updates. Others might build something that needs a complete overhaul in the next five years.
Would you please review the contractor and their construction quality for the entire neighborhood before settling on a home? Although you can always find an exception to the rule, most communities struggle with the same issues when you're dealing with one builder.
5. Review the HOA rules for the neighborhood.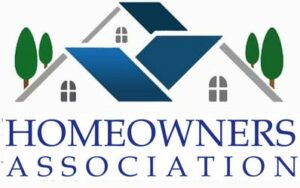 Homeowner's Associations (HOAs) govern the regulations you follow when owning a single-family home. If you purchase a condo in New Jersey, you'll follow a similar slate of expectations.
Some HOAs take a reasonable approach to safeguard the neighborhood's character to preserve home values. Others create unreasonable expectations, measuring your bushes' height or the length of your grass – no joke.
It helps to get a copy of the covenant before you agree to buy a home to understand its problems.
Are You Thinking About a Move to New Jersey?
When you move across the river, the logistics of transporting your belongings, closing on a property, or signing a lease can get complicated quickly.
Although our team can't help with your mortgage application or the escrow paperwork, we can safely and securely transport your belongings to your new neighborhood.
New Jersey can represent a new beginning. If you need help to start the next chapter in your life, contact us today for a fair, competitive quote.