How to Choose the Right Place for Living in Florida
Categories:
Coronavirus
Long Distance
Real Estate
If you're moving from New York to Florida, finding the right place to live is an essential component of that process.
It's easy to settle on some of the significant metro areas of the state at first. If you're living in Miami, Orlando, or Jacksonville, the proposition seems straightforward. Once you find the right neighborhood, you can snag a home or rent an apartment and settle into the good life.
For many, moving from the NYC metro area to another one in Florida isn't the right change. You might be in this group, looking for a slower pace to life while enjoying the warmer weather in the south.
If you want to get away from the largest cities in Florida, here is how you can choose the best small towns in the state for living.
How Close Do You Want to Be to the Beach?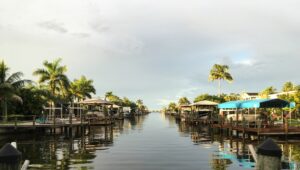 Unlike some other states, Florida offers most of its small-town experiences near the shore or its barrier islands. If you want constant access to the beach, choosing the community with the right personality becomes a priority.
Safety Harbor is an excellent town that checks all of the boxes when moving to Florida. You'll be close to the Tampa metro area, have access to large nearby beaches, and can eat at some of the best restaurants in the state.
The average listing price for a home in Safety Harbor was just under $350,000 in 2020.
Do You Prefer Life in the Panhandle?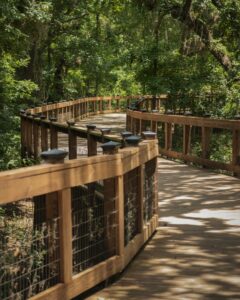 If you want to avoid the often cramped spaces you'll discover in Florida's main peninsula, it might be better to consider moving to the panhandle instead. You'll have more elbow room without losing access to the water.
Apalachicola offers access to the quiet life while still letting you enjoy the benefits of moving to Florida. Your boat can glide through the water of the Gulf of Mexico, letting you enjoy fishing, waterskiing, and all of your favorite marine activities.
This community is also close to Tate's Hell State Forest and its magnificent hiking trails. You can even take a walk around your neighborhood to enjoy hundreds of historic structures, with many dating to the early 19th century.
The typical value for a home in Apalachicola is only $182,000.
Do You Want to Live on Island Time?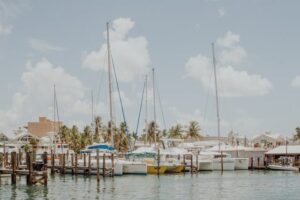 "Island Time" is a unique phenomenon. It helps to think of it as a suggestion instead of a deadline. If you're 15 minutes late to almost anything, you're still considered early!
You could move to Key West to start enjoying the island life in Florida. If you want something quieter with easy access to warm beaches, consider Captiva Island instead.
When visitors come to the island, you'll see them walking for miles each day along the beaches looking for shells. You'll have an active lifestyle here, with sailing, birdwatching, and biking the most common activities for those not on a boat.
The average price of housing in 2020 was $805,000, but that was because only four homes were available. If you don't mind living in one of the small villas on the island, you can find a place for under $400,000.
Are You Looking for Affordability in Florida?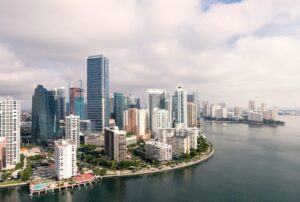 If affordability is the primary reason you're moving to Florida, Kissimmee is the best place to select. Although it is on the larger side (pop. 60,000), you'll find homes in the low $100k range in this community.
That's the upside of living in Kissimmee. The downside is that you're near Walt Disney World, which means tourists are coming through town every day.
You'll be in a prime location for outdoor recreation, entertainment options, and travel needs. Kissimmee is conveniently located near all significant roadways in the state.
If you want affordable and access to the water, Cape Coral is the better choice. Over 400 miles of canals route through the town, which is more than any other community in the world. It's the largest city between Miami and Tampa, with Fort Meyers on the other side of the river.
The median home price in Cape Coral is around $180,000. You could join the yacht club, visit the ecological preserve, or explore Useppa Island when the sun shines.
Are You Ready to Move to Florida?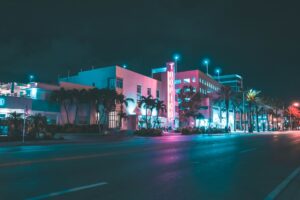 Moving to Florida is often a big change! Not only do you have warmer weather to enjoy, but you also have a lower cost of living to manage in most communities.
The best part about a move to Florida is that each neighborhood and community tells its own story. You can find a home within an area that fits with your personality.
If your belongings need help getting to Florida during your move, our team is standing by to help! We follow all safety protocols to ensure everything arrives safely.
Florida offers warm sand, sunshine, and numerous outdoor activities. Where do you see yourself living when moving here?
SHARE