Moving can be an exciting experience for everyone in the family. Unfortunately, it's also a time that teens and adolescents are not as appreciated.
A new home often means attending a school where they don't know anyone. Making new friends isn't always easy so that it can feel lonely for a long time.
One way to facilitate the transition as a parent or guardian is to find the best school for your kids before completing the move. Letting your kids see where they'll be attending will give them more confidence because it won't be a 100% unknown experience.
Here are the places and people who can help you find the best places to enroll.
How Do I Find the Best Schools in a New Neighborhood?
1. Research GreatSchools.org
This website is built to offer information about schools in each area. You can use the site's various filters to narrow selections based on ratings, grade level, and other factors. In addition, the academic progress data lets you see the likelihood that a specific institution will get better or worse in the coming years.
The review section is another place to visit. When parents and guardians can offer information about what to expect, the insights received become valuable to everyone.
2. Real Estate Agents
A real estate agent understands how vital the best schools are for families moving into a new home. The best in the industry stay on top of the test scores, ratings, and developments in each local district.
If you get the information you need from your agent, you can have confidence in the data. When there is hesitation or no info provided, you'll know it's time to find a different representative. Either way, you come out ahead.
3. Google Maps

You can search for specific schools near your new home to get relevant results immediately. If you like to do your research, this resource is invaluable. You'll get to see how close each location is to your place on a visual map.
Google offers reviews of schools online that you can read. Streetview lets you and your kids see the building and grounds, and it's even possible to get directions to get a better look in person.
4. Student Input
Asking students how they feel about a school can give you insights into its character, curriculum, and learning environment. If kids aren't excited about their teachers or attending classes, it might be time to look elsewhere.
Although not every school offers extracurricular activities, the quantity and quality provided in some districts can give you insight into what to expect.
5. Take a Tour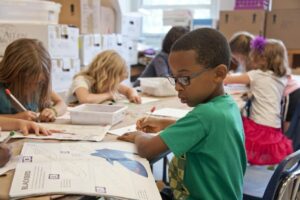 When your living arrangements have more finality to them, it helps to tour each local school that you might consider sending your kid to after moving. You'll be assigned a specific public school based on your address, but that doesn't mean you have to use it. Private, charter, religious, and alternative institutions might be available in your area.
The easiest way to schedule a tour is to contact the school. Most institutions provide open houses where you can speak with the faculty and see how well the facilities are maintained. In addition, it helps to develop a list of questions for the people you might meet during this event.
Some schools let you tour during the day with an administrator as your guide. Again, the transition tends to be smoother when your kids can see what the day will be like after moving.
6. Check Social Media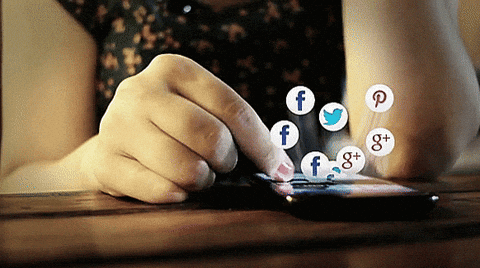 Parents and teachers often share information on Facebook about a specific school. You can see what to expect by reviewing a profile or page, especially if there are comments to review.
Although social media can be where grievances get aired, it can be a spot where the school interacts positively and tries to solve problems. See if any of the latter occurs.
A Final Thought on Finding the Best Schools After Moving
Moving to a new home always brings an incredible experience. Although most outcomes tend to be positive, your kids might see events in a different light.
They see their lives getting uprooted when they see the chance to walk a different path.
Extra patience during this transition time will help manage the situation more effectively. Even when a conversation seems like a personal attack, please remember that a child's or teen's emotional reactions can be complicated.
If you can work to the root of the problem, your relationship can stand on solid ground.