When you're moving to NYC, here are some of the steps that you can take to reduce the hassle of this process so that you can enjoy your new home even more.
Moving Tips and Tricks for NYC in 2019
The first step in any move is to get yourself organized. Create a list of everything that needs to get done, in order from start to finish. Use your calendar or organizational app to take notes about your most important tasks. By breaking each chore into smaller, more manageable pieces, your NYC move will not feel overwhelming.
Then you're ready to start following these additional steps.
1. Ask neighborhood businesses for their boxes.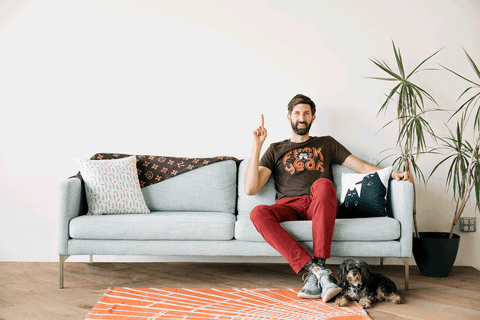 Most local businesses accept shipments that come in sturdy boxes, which are perfect for moving. Liquor stores are the best because you can protect your glasses and vases if they still insert the inside. If the boxes are already broken down, you can put them back together with a little shipping tape.
You will want to speak with places like grocery stores, bookstores, and your local Starbucks to see if they have any boxes to use as well. If you prefer, you could also take advantage of our professional packing and moving services to reduce your moving headache even further.
2. Think about what you could donate to those in need.
It is remarkable what you can find when you start organizing your things to move sometimes. You can discover clothes, coats, linens, and various other items that you may not have used for more than a year. If you are not using something now, then it doesn't make sense to move it. Please talk with a local charity, such as the Salvation Army, about donating it instead.
If you would rather sell your items since they have some value to them (and you could use the extra cash), then consider some of these apps to turn your extra stuff into money.
LetGo
Trove
OfferUp
Kaiyo
Apartment Therapy Marketplace
3. Label everything.
If you don't label your boxes as you pack, then every box you open in your new place will be a mystery. A simple naming system involves placing the room where the items go and an overview of what is inside. Because labeling a box "ELECTRONICS" is like an invitation for theft, consider creating a label for each box with a QR code that can tell you where each item goes. Then number the codes to find what you need right away.
4. Take advantage of your drawers.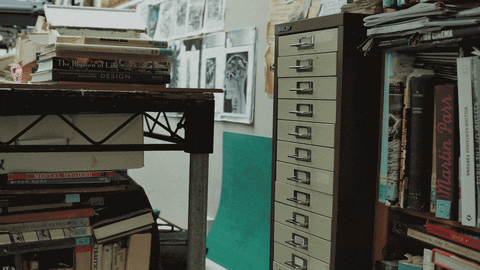 If you have a desk, dresser, or other furniture items with drawers, pack soft items inside them before wrapping up the piece to protect it. You'll reduce the number of boxes that you need while saving yourself some time with the unpacking process. It can also be a fantastic way to guard your fragile items during the move.
If you do pack items in your furniture, it can help take the drawers out to pack them. Then haul the drawers down to the truck. Keep someone there while the furniture item comes down. Then assemble the piece before wrapping it to reduce the weight you need to carry.
5. Use your clothing as bubble wrap.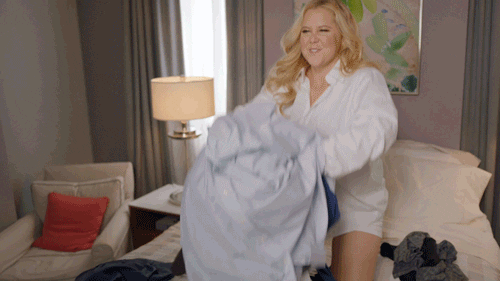 When breakable items are being moved to your new home, try wrapping as many as you can with your t-shirts and other soft clothing. You will save a little on the cost of bubble wrap and pack two things simultaneously. Use your socks as extra padding when you have space in a fragile box to reduce movement. Even blankets can be wrapped around the furniture to prevent damage during transport.
If you are moving glasses, it can help put a sock inside the item before wrapping it to prevent unintentional breakage.
6. Get your security deposit back.
Once you have all of your items on the truck to go to your next place, remember to clean up your old home to earn back that security deposit. Ensure that you take pictures with a newspaper or media item that contains the current date to prove that the work was completed per your lease. You will need to take photographs of wet surfaces, the cleaners you used, and a video walkthrough after completing everything with that newspaper in hand and visible the entire time will help protect you against baseless claims.
7. Take care of yourself.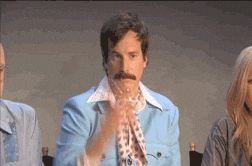 Moving can be stressful, but it should also be a celebration. Ensure that you have some Champagne (or your preferred beverage) ready when you have all of your stuff inside your new place. During the moving process, it is helpful to have a bag with a change of clothes, necessary toiletries, phone charger, and any other essentials that can help you get through the day.
Even if you are not entirely unpacked by the end of the day, take the time to go through your usual evening routine. It will help you to become more comfortable with the new space.
8. Inspect your new home.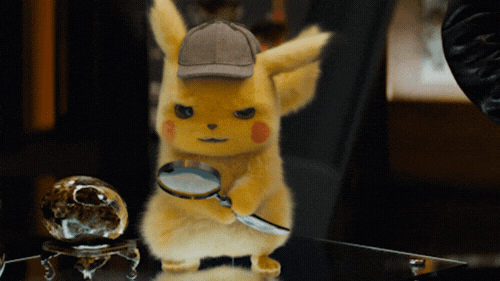 Ensure that you inspect your new place within 24 hours if you are renting to document any items of damage that someone might try to hold you responsible for in the future. Taking pictures and videos can help you to protect your rights here as well. Then you can begin the process of unpacking to create your new home!
When you're moving to a new place in NYC, a little extra planning can go a long way toward managing your frustration. Use these tips to start that process today, and then let us know if our team can give you a hand with your stuff.