How to Pack Dishes for Moving to Keep Them Safe
Categories:
Moving Tips
Packing
Dishes are one of the most fragile items that get loaded onto the truck on moving day. These delicate items can be so precious that some people put them in a separate vehicle or in the cab to prevent anything from getting broken.
This caution comes from practical experience. Many of us have moved at least once, unpacked the dishes for dinner, and found they got cracked along the way.
Expo Movers provides professional packing services to eliminate the stress and worry about these essential items. So whether you have Corelle dishes from the department store or require white-glove services because you're moving luxurious dinnerware, our team ensures that your items arrive safely.
If you prefer the DIY method for your next move, here's how you can pack dishes to keep them safe.
Steps to Follow When Packing Dinnerware for Moving
1. Secure all of your packing supplies.
Most households need several medium-sized boxes to pack plates and dishes. However, you don't want to use one massive container because that increases the risk of breakage. Instead, you can purchase each box new or take advantage of free used ones – they need to be sturdy.
It would help if you also had a newsprint or packing paper, packing tape, and a marker to label the box with the plates or dishes you pack.
2. Reinforce the bottom of the box.
Dinnerware gets surprisingly heavy. It helps place some packing tape along the container's bottom to give it extra strength. Adding a couple of layers is a best practice. Press your hand into the barrier to test its power, and add a third tape layer if necessary.
Take some of the newsprint or packing paper and ball it up into packing "wads." Place a layer along the bottom of the box.
3. Start wrapping each dish or plate.
Glamorous and luxurious dinnerware should get individually wrapped with an air-reinforced product, such as bubble wrap. Although this packing material is expensive and challenging to recycle, it supports the dishes and plates better.
Most families can wrap each dish with newsprint or packing paper to have a successful moving experience. Place the first plate in the center of the sheet, careful to flip one corner over the item until it is completely covered.
Please take the next dish, placing it on top of the first. Then, wrap the remaining three corners over the second plate.
Secure the work with packing tape. Continue to repeat this process until you have all of your dinnerware appropriately wrapped.
If you use newspaper, remember to wash your plates before using them at your new home.
4. Start to box up your dishes.
Begin the packing process by placing your first two dishes in the box on the side. Unfortunately, this step is where the most common mistake happens. When you pack dinnerware flat in a box, it increases the risk of damage.
When plates and dishes are on their side, they can sustain significantly more pressure than items lying flat on the bottom.
Continue to place the dinnerware in the box until the container is tightly packed. You can put more newsprint or packing paper wads on top to create more cushioning and security. Towels or linens are other appropriate options if there are more significant gaps to fill.
Close the container with robust packing tape once the box is tightly packed and secure. Do not use only one layer because the weight of the package can cause the adhesive to disengage.
You want the top of the box to look like the reinforced bottom.
It would be best to remember to mark the box as fragile. A best practice for moving is to list the items outside of the container and where they should go once you arrive at your new home.
5. Load the dinnerware on the truck.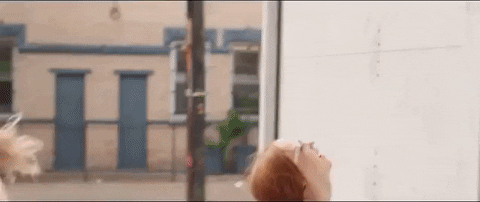 Any boxes marked as fragile should be on the floor of a moving truck to prevent damage. Placing your dishes up high on top of other things, including in an "attic" area above the cab, increases the possibility of something happening.
It helps pack fragile boxes behind a large piece of furniture or secure them in a locked cabinet to prevent the container from shifting.
Try to place the heaviest items on the bottom of the container to maximize your results.
It can take a little time to wrap and pack your dishes for moving. Still, the effort is worthwhile when you arrive at your new place without any damage. If you have any questions about your move or would like to see how affordable professional services could be, please feel free to contact our team at any time.
SHARE