The opposite also happens every day. People look for job opportunities in NYC because they dream of being here.
Knowing how to get a job in another state before moving there ensures that you have some income to access once you get settled. That makes the transition to your new life a little easier to manage.
Following these steps can help you to find that new employment opportunity.
Step #1: Understand the Cover Letter
A generic cover letter isn't going to cut it when you apply for a job in a different state. It would help if you caught the potential employer's attention to let them know why you want to relocate. It helps to express that you are committed to the moving process and plan to be in the area soon for a job because the goal is to reduce the risk a hiring manager would have about you.
Step #2: Managing the Address Issue
Some people won't look at an application if it contains an out-of-state address. If you lie and say that you're already local, the hiring manager won't understand the logistics you must manage to get yourself to an interview. A better solution is to inform the potential employer that you intend to relocate to that community by a specific month. It communicates the lower risk (because you are on your way there) while informing the company that you can't drop everything for an interview right now.
Step #3: Nail the Phone Interview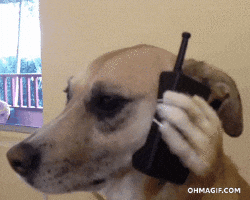 Out-of-state applicants generally receive a phone interview as part of the hiring process. Since you don't have a way to express your experience through non-verbal communication, your voice must be laser-focused on each answer you provide. This step aims to put the hiring manager's mind at ease while showing that you have the experience necessary to fill the open position successfully.
Step #4: Talk About Why You Are Moving
Hiring managers are wary of out-of-state applicants because a lot of people move to a new place as a way to get a fresh start. What happens after six months when you discover that the old life is the one you prefer? You'll get asked why you are moving as a way to talk about potential red flags that might not make you the perfect candidate.
Did you fight with your boss? Are you having relationship troubles? The best reasons for a move are to be closer to family or live somewhere that you love. You might volunteer some information about your spouse, partner, or significant other to prove that you aren't trying to get a job on a whim.
Applicants often tell recruiters that they don't know anyone locally or have never visited the city. Those are significant red flags that can stop you from landing an out-of-state job.
Step #5: Plan to Travel
Most hiring managers want to meet the person they decide to hire before extending a job offer. You can ask about phone or video interviews, but you should expect at least one in-person visit. A face-to-face meeting is the last hurdle that helps the company, and you know if a position is an excellent fit. Don't be shy about asking if they'll cover the travel expenses, especially if your role would be in a senior position.
If you plan to move to a new city to grab an entry-level job without any work experience, you won't have expenses covered. You can put several interviews into a tight scheduling window to minimize travel costs if you are talking to multiple companies about work.
One Final Thought About Finding an Out-of-State Job
It takes plenty of work and effort to find employment in another state. Whether you're moving away from NYC or making your way here, this process's goal is to complete as much of the application process remotely.
You must have persistence when engaging with this process. Things can get tough, and it might take more time to get some interviews than you expected. You may even travel for face-to-face meetings without getting a job offer.
Don't be afraid to keep going. Your next interview could be what changes your life!
When you land that out-of-state job, don't forget about your moving needs. Hiring professional cross-country movers can save you time, reduce stress, and help all of your belongings arrive safely and securely.
Now, get that job!