Top Things to Order After Moving into a New Apartment
Whether it's your first apartment ever or you're moving for the tenth time, it's always exciting to explore new home. Then, finally, you have a new neighborhood to enjoy, restaurants to find, and people to meet.
After your boxes get unloaded from the truck, you might find that a few things are missing that you'll need.
Here are the top items to order after moving into a new apartment so that you can live life to its fullest.
Items for the Bathroom


Your bathroom is the top priority in a new apartment. Since that space contains the most moisture, you must have ways to manage it effectively to avoid damage. That's why you'll want to get the following items on order right away.
Shower Curtain and Liner. The shower's spray will coat the entire bathroom with moisture without these items. If you don't have a bar to install, get one that uses spring tension to stay in place.
Bathmats. It would help if you had a safe spot for your feet after stepping out of the shower. Having bathmats on the floor reduces slipping risks while keeping the moisture contained.
Essential Items. Additional items for the bathroom include a toothbrush holder, toilet plunger, cleaning brushes, toilet paper, and towels.
Although you won't need them for a few days, it also helps to have bathroom cleaning supplies on your list of things to order.
Items for the Kitchen
After moving into a new apartment, you'll find that most of the items from your old kitchen work for the new one. There might be a few changes to make if you have fewer drawers or no space for a portable island, but the essentials are there.
If this is your first apartment, don't fall into the trap of under-equipping your kitchen to save some money. Instead, here is the list of the things you'll want to have available to maximize your use of this space.
Dish soap, dishwasher detergent, and hand sanitizer.
Cooking utensils, such as a whisk, spatula, and ladle.
Potholders, oven mitts, or other items that protect your hands from hot surfaces.
Drying rack for dishes, including towels, sponges, and rags for cleaning.
Items for eating and drinking include plates, bowls, and glasses.
One of the best investments you can make for a kitchen is a knife set. However, don't settle for the cheapest item you can find on the store shelf. When you purchase a high-quality product, you'll prep foods quickly and eventually save money by not ordering takeout as often.
Furniture Items for the Apartment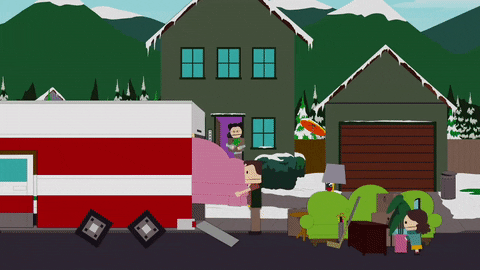 When you move into a new apartment, there's usually no reason to splurge on something new or fancy. But, even on a cross-country move, when the cost of hauling an old couch is more than the price of a new one, you can save some cash by purchasing entry-level, practical designs.
The best item you can buy is a sofa, sectional, or futon. When you're in a first apartment, that item can double as your bed. It also helps to have a dining table, a desk, a chair that you can use for multiple purposes, and something to hold your clothing.
If you buy used furniture, the product must be clean and free of potential pests, such as bed bugs or fleas.
Items for the Bedroom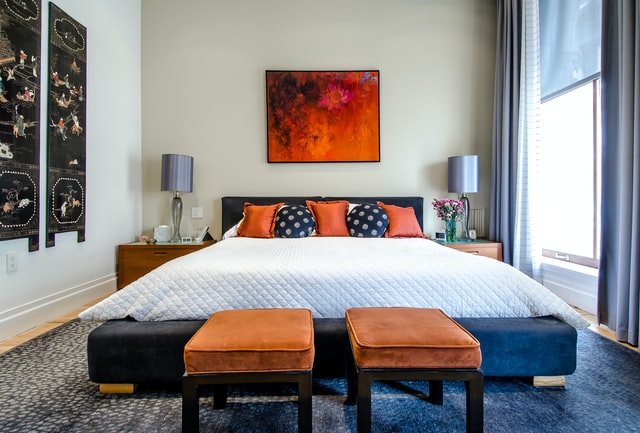 When setting up a bedroom in your new apartment, the goal should be to turn that space into an oasis where the world always feels fine. That means your bed becomes the focus of this effort.
It's often tempting to leave this space last, but it should be part of the initial push to get organized. Ordering a mattress that works for your sleeping needs is some of the best money you can spend.
You'll need some bedding to be comfortable, including pillowcases and sheets. It might be helpful to invest in a duvet cover and additional blankets in some instances.
Once you've got those items, get the extra essentials. A clothes hamper for dirty laundry, storage baskets, under-bed containers, and a bedside lamp are all worthwhile investments to have available.
Finish with the Cleaning Supplies
When moving into it, your new apartment should be clean, but that doesn't mean you can avoid that chore. Do you trust how well someone else cleaned your new home?
It helps to have all the supplies you'll need, such as toilet bowl cleaners, stain removers, white vinegar, disinfectants, and anything else you prefer. Spray bottles, rags, and sponges are also helpful.
Don't forget about having some laundry detergent available so that you can get those clothes clean again!
Once you've got these items ordered, your new apartment will start feeling more like home. It might take a little time to get there, but it's an investment worth making.
SHARE