Although every industry has complaints lodged about unexpected expenses, movers, landlords, and mortgage issuers tend to have some of the worst reputations for unethical or immoral behavior.
Whether it is holding your belongings hostage to get a bigger fee or a low-ball estimate with a high figure on the contract, almost everyone has a story that follows this pattern.
Here at Expo Movers, we take an upfront and honest approach to estimates and pricing. Hidden surprises, especially in the COVID era, can be financially devastating. When you hire us, what you see is what you get.
Even when you find authentic and honest movers, some expenses can catch you by surprise if you're not prepared for them. Here are some of the reasons why moving can sometimes cost more than you think it will.
1. Temporary Lodging or Storage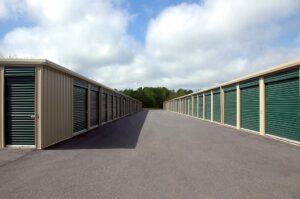 You can settle your affairs at your old place only to find that the new home isn't ready for several reasons. Perhaps the renters haven't left as promised, or a financial snag happened with a mortgage application. Even the weather can cause problems! When you have everything loaded and can't unload, you may have temporary storage or lodging costs to manage.
2. Startup Costs
Most people know that they'll need a security deposit and their first month of rent when moving to a new apartment, but do you also need to pay the last month? If you buy the property or condo, the down payment could be 5% to 20% of the agreed-upon price. Extra closing costs on top of those expenses can catch some people by surprise outside of paying for professional movers or a DIY truck.
3. Utility Costs
Some utility companies require a deposit when you move to a new place. Even if you've had an account before, a low credit score may cause the organization to ask for the equivalent of one month's services to connect you. Local rules take precedence with this unexpected expense, so it may not apply in your situation for power, gas, or water. Cable, satellite, and cell services often have this requirement to consider.
4. Furniture Expenses
This hidden cost appears when someone moves from a small place to a larger one. A few furniture items can make 800 square feet seem filled, but 1,800 square feet seem unusable. You might have an extra bedroom, another bathroom, or a newly finished basement to use. New Yorkers often experience this issue when moving to Florida or Arizona.
5. Lost Wages
When you schedule moving services, it may require you to take a couple of days off from work. Even when you hire professional movers, someone is usually needed to be on the property for safety reasons. If you don't have vacation time to use, missing out on work can lower your paycheck. You also have the packing and unpacking to consider, room organization, and the other elements of setting up your own space – all of that takes time.
This issue may even apply if you file for unemployment.
6. Something Breaks
It helps to take a complete inventory of your belongings before loading them onto a moving truck. Even when packed correctly, there are times when something shifts and item breaks. That's why purchasing moving insurance or updating your renter's or homeowners' policy to reflect your circumstance is an essential part of the moving experience. Although it won't replace an important piece, you can at least get a replacement for it.
7. You Need Something
Every new home comes with something unexpected that you need. It might be a new washer and dryer, an area rug, or a lamp for the living room. If you buy a new home, the smelly carpet from 1978 probably needs to go. The best way to minimize this unexpected cost is to shop around for the best deals in your community, but it doesn't take long for a few of them to add up quickly.
8. Closing Issues
If you decide to close on a property earlier than expected, you'll have more upfront money needed to complete the transaction. Buyers sometimes pull out of an agreement if a better offer comes along so that you may find yourself in a last-second negotiation. Even landlords may advertise one price but then give you another because the expected unit is no longer "available" as anticipated. Try to get everything in writing to protect your best interests to counter this problem.
Moving expenses shouldn't provide surprises. Anyone who promises one price and delivers another without a reasonable explanation is a person or company to avoid. If you're ready for a professional moving experience, the reliability of Expo Movers can be an asset for your upcoming move. Let us know what you've got going on, and we'll quote you a fair price!