COVID-19 changed everything starting in March. People began to leave NYC for more open spaces. Fewer property tours took place because of the coronavirus restrictions. Add in the eviction moratoriums that stopped some landlords from leasing, and you have a recipe for massive vacancies.
According to the Elliman Report, real estate agencies recorded a 122% increase in NYC vacancies as of August 2020. That figure represents over 13,000 rental units.
The Cost of Renting Has Dropped in the City
The Elliman Report shows that rent prices are dropping in most of NYC.
The borough's average rental price has dropped by 6.1% in the Manhattan rentals matrix, going from $4,292 monthly to $4,032. The number of new leases is down over 22% in all apartment sizes, with the largest declines (24.8%) registered in two-bedroom units.
Queens is experiencing similar declines, although not to the extent of Manhattan. The number of new leases is off considerably, but the average rental price is only down 9.2% from 2019. It went from $3,057 monthly to $2,952.
It should be noted that prices in Queens dropped by 6% from June to July 2020.
Brooklyn is where you can find some incredible deals. Although the average rental price is actually up 1.1% from the year before, that figure represents a surge of three-bedroom apartment interest in the borough. Costs have declined by almost 15% for studios.
Is Now the Right Time to Get a Great Deal?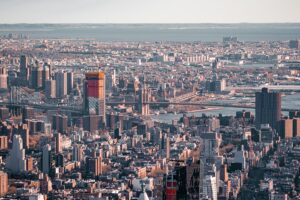 People are moving out of NYC in droves to escape the urban atmosphere and the COVID transmission risks that come with it. Many households are making this decision a permanent one.
That means leases that would typically get filled are now open. It's a problem that can last for months in some buildings. When you add the rental concessions for some contractors, the deals you can find for homes in NYC right now are incredible.
Some rents have fallen by 70% during the coronavirus epidemic. Getting two months for free when you're paying $3,000 per month can dramatically lower your net costs.
Landlords are more willing to negotiate on lease renewals today because losing an existing tenant in today's moving climate is problematic. More short-term and month-to-month arrangements are available now than at any time in recent memory.
With all of those considerations in mind, it is still crucial to maintain a long-term perspective. The most that an average renter saves in the city is about $1,200 per year without concessions. Moving outside of NYC may be the cheaper option.
How Much Is It to Rent Outside of NYC?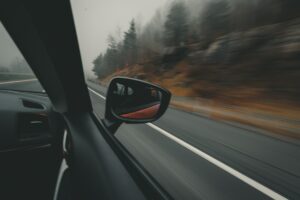 If you were to move to Maplewood, NJ, the average cost of a studio apartment in this small town is $1,950 per month. You'd spend less getting a one-bedroom unit, while a two-bedroom average $2,325 monthly. Although it may take some time to get used to living in a community with only 24,000 people, some tangible benefits help balance that equation.
You could move to New Rochelle to experience a similar trend. The average rent is $2,243 per month, which gets you about 800 square feet to use for your home. If you board a train here, you can be at Grand Central in about 30 minutes.
Rockville Centre is another option, although the vacancy rate is about 1%. With street parking free after 4 PM and a trolley system that offers public transportation, you'll get more space for about the same price as living in NYC. Expect to pay about $3,300 per month.
Most New Yorkers who are going out of state are making their way to Stamford. The express train is only 45 minutes back to the city, and there's enough space to embrace cycling and walking. You'll pay about $2,600 per month in rent, although one-bedroom units are closer to $2,150.
If you have ever thought about pursuing your dream of living in NYC, now is the perfect time to make things happen in your life. With rental costs down and vacancies up, you have the chance to negotiate a fantastic deal. You also have the option of commuting to save even more.
Are you thinking about making a move? Our team can help with your local, in-state, or cross-country needs. Check out our moving calculator to see how affordable it can be to fill one of these vacancies!