Tips for Moving From New York to Arizona
Categories:
Furniture Movers
Long-Distance
Real Estate
Living in NYC has numerous perks. One could say the same for having a home in Arizona. The added space is the most significant shift you'll notice when moving from New York to Arizona.
Few skyscrapers and multi-floor buildings exist even if you live in the heart of Phoenix. However, when you get outside of Arizona's cities, mountains and deserts create stunning landscapes that stretch for stretching on an open road with no one else around; it's an incredible feeling. Unfortunately, that's not something you'll get anywhere in NYC.
Here are other differences you can expect when moving from the East Coast to the West.
What to Expect When Living in Arizona
1. The weather is much hotter in Arizona.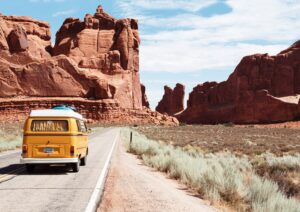 When you enter the Sonoran Desert, the temperatures reach above 110°F during the peak days of summer. You'll get some relief to the north when you head up into the mountains or live in Flagstaff, but it gets hot.
You'll want to keep yourself hydrated. The parking spots in the shade are always the first ones taken. If you're in the habit of leaving anything in your car, get out of it because stuff can melt or overheat. Most folks spend as much time as possible in front of their air conditioner during their first Arizona summer.
2. The cost of living is much better.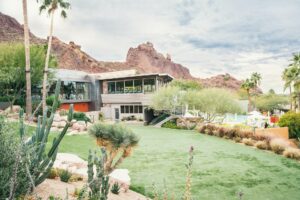 According to Numbeo, a single person's estimated monthly costs are 1,367.66$ without rent. If you move to Phoenix, that rating drops to 103.7. The primary difference between the two locations is the median home cost. You'll pay an average of $680,000 for property across all boroughs, while it is only $239,000 in Arizona.
That means you could potentially accept a job that pays several thousand dollars less while increasing your overall living standard.
3. It rarely snows in the desert.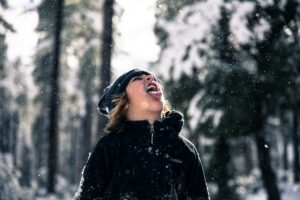 If you love having the four seasons in NYC, moving to Arizona will mean going to the mountains for a similar experience. Although you'll see snow in the desert on rare occasions, the average temperatures in the winter months for Phoenix and Tucson stay in the mid-50s. So you can wear shorts there all year long.
That also means outdoor activities are available to enjoy all year long. For example, hiking during the winter months in the desert is an incredible experience. You can also head up to Flagstaff for world-class skiing opportunities.
4. There is a culture change to manage.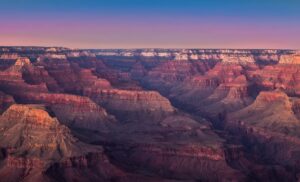 Living in NYC is lovely because you know that everyone tends to do their own thing. It gets busy and stressful, but people do their best to give you space. When you move out West, you'll encounter people who are honest to a fault. It is casual but still straight to the point.
You'll see more people active outside in Arizona because nature is part of the lifestyle. Arizona lets you hike the Grand Canyon whenever the mood strikes. You can also get a backcountry permit for the desert and see the stars like never before. Life is a lot slower here, even when you live somewhere like downtown Phoenix.
5. Vehicle ownership is almost mandatory.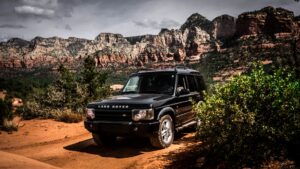 Although there are a few public transportation options throughout Arizona in the metro areas, the cities' size and scope (and the space between them) almost mandate vehicle ownership. If you're moving from NYC, that could be a good or a bad thing – it all depends on your perspective.
Even for the existing transportation options, most of them serve tourists and their preferred destinations rather than what you need. Uber and Lyft are viable alternatives, but at a more significant expense than buses or trains.
6. The job market is much better.
According to WalletHub, the #1 best place to find a job in the United States is Scottsdale, a suburb of Phoenix. Chandler and Tempe make the top 10 on that list if you're moving to Arizona. New York City ranked 143.
Are You Ready to Move from NYC to Arizona?
Moving from NYC to Phoenix is a significant lifestyle change. But, if you're ready to see another side of the country, it could also be one of the best adventures of your life! Expo Movers can help ease the stress of this transition by managing every aspect of your move.
Contact us today to discuss your circumstances and see how our affordable services can assist you.
SHARE