Moving From Manhattan to Brooklyn: 7 Things to Consider
Categories:
Moving Tips
Real Estate
Although it's only a quick jaunt across the river when commuting, the logistics of moving from Manhattan to Brooklyn can be complicated.
Not only are you moving to a different borough, but you're also getting to know a different environment with a dynamic atmosphere.
Here are some of the critical points to review before jumping into this new adventure.
What to Expect When Moving from Manhattan to Brooklyn
1. It's not always cheaper to live in Brooklyn.
Manhattan is famous for its high housing costs, but the grass isn't always greener on the other side of the river. For example, you might only spend about $2,000 per month to live in Midwood, but the median asking price for a space in Dumbo can easily top $4,500 per month.
Cobble Hill is often one of the most expensive places to live in the five boroughs. East Flatbush has a median sales price near $600,000 most years if you want to buy a home. So you'll need to weigh all the options based on your finances.
2. You can still find doorman buildings in Brooklyn.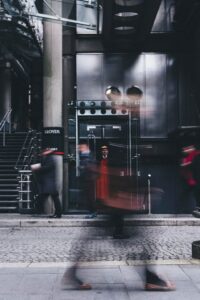 Although you won't find as many doorman buildings in Brooklyn as in Manhattan, you can still find plenty of spaces to review. There are approximately 500 in the borough compared to Manhattan's 3,100.
If you want this living experience, the best neighborhoods to consider are Williamsburg or Brooklyn Heights when moving from Manhattan to Brooklyn.
3. Several charter schools operate in Brooklyn.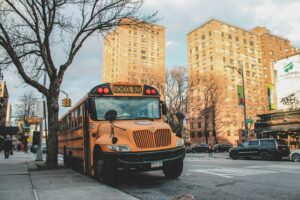 As with most public schools in the United States, your assigned location gets based on the exact address where you live. The NYC Department of Education offers a website to let you find the listings that correlate with the highest-rated options in the borough. You also have the opportunity to choose one of the 90+ charter schools in Brooklyn if the zoned admission process doesn't fit your needs.
4. You'll need to change your natural gas provider.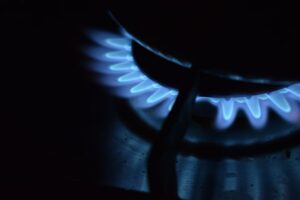 When you live in Manhattan, Con Edison provides your electricity and natural gas. However, once you find a place in Brooklyn to call home, you'll need to switch to National Grid if your home needs gas for heating and cooking.
If you prefer to set up your account over the phone instead of online, call (718) 643-4050. National Grid staffs their customer service line from 8 AM to 8 PM on weekdays.
5. How reliable is public transportation?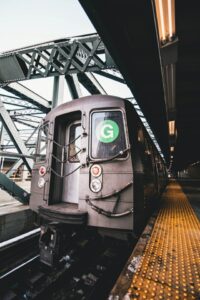 When you move to Brooklyn, you'll get to know the G train quite well. Unfortunately, it only makes stops in the borough and Queens. Most people would describe this service as being short, slow, and generally unreliable.
The MTA is making active efforts to improve services on this line, including having better signage to indicate where passengers can board. It's not what you're used to expecting with your travels in Manhattan, but things are getting better.
6. Brooklyn has a thing for dogs.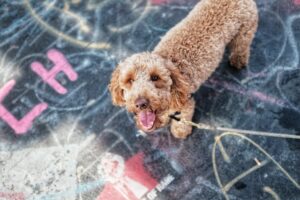 30% of the most dog-friendly neighborhoods you can find in New York City are in Brooklyn. So even if you don't live in Dumbo because of the cost, you can still take a quick trip up there to enjoy its seven dog parks.
You can find several off-leash areas in Prospect Park, including at Dog Beach during daylight hours. Several bars in the borough even let you bring your canine friend with you for an evening on the town.
7. Brownstones are everywhere in Brooklyn.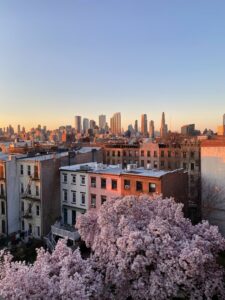 Several neighborhoods offer a significant density of brownstones when you move from Manhattan to Brooklyn. The popularity of these homes in the borough dates to the 19th century, when homeowners wanted to use the material for building. Older structures used limestone or brick, but they were more expensive than cut and hauled from Connecticut quarries.
When you find a home, the next step is to embrace the borough's composting culture. Windsor Terrace launched the program in 2013, but over 3.5 million NYC residents now take advantage of it. In addition, there are drop-off and curbside organic waste pickup locations throughout the area.
Are You Ready to Move from Manhattan to Brooklyn?
If you're ready to move across the East River to enjoy the opportunities that Brooklyn offers, Expo Movers is here to help! You'll find that our rates are competitive, especially when your relocation qualifies as a local move.
Please request a free quote by contacting us today, or you can use our moving calculator to get a rough estimate of what to expect. From packing to storage and everything in between, Expo Movers takes from Manhattan to Brooklyn.
SHARE