Most people picture Las Vegas through the lens of the casinos and hotels. You'll find plenty of lights, slot machines, and more when you arrive. It won't take long for you to see that the different neighborhoods and suburbs provide excellent living opportunities with more space than you'd get in NYC.
What to Expect When Living in Las Vegas
You'll discover that life in the Mojave desert gets hot. Although over 300 days of sunshine per year await your arrival, there can be days when the ground temperature exceeds 120°F. However, if you can make it through the summer heat, the winters will be comfortable.
Once you adapt to the weather, these additional charges will be headed your way when moving from NYC to Las Vegas.
1. It takes time to get around.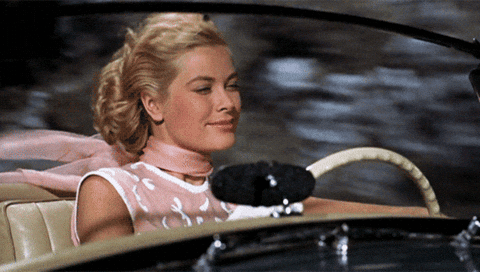 The average trip across Las Vegas takes about 40 minutes, assuming that you stick to the highways. It could be twice that amount if you're staying on the streets. The worst traffic tends to be around the Strip and the interstate intersections near the downtown area.
2. You can still see your teams.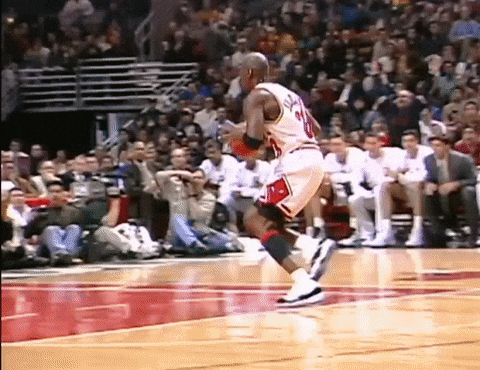 Las Vegas has the Golden Knights, the WNBA's Aces, and the NFL's Raiders as of 2020. That means you can still see your favorite New York teams in person when they come to town. Professional bowling and poker are also popular events.
3. The outdoor adventures are unique.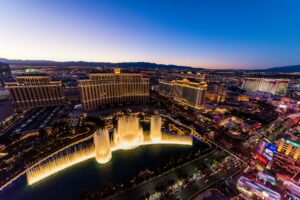 Red Rock Canyon and Valley of Fire State Park are just minutes outside Las Vegas. You can see Hoover Dam, splash around in Lake Mead, or drive out to the Grand Canyon on a day trip. Los Angeles and Utah are also possibilities.
4. The cost of living is considerably lower.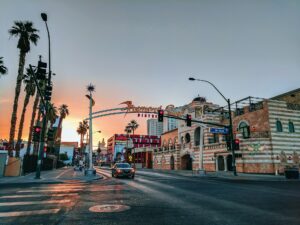 The average one-bedroom apartment in Las Vegas goes for about $1,000 per month. If you live in the suburbs, housing prices can be in the $350,000 range. So when you already own a place in NYC, your equity could be enough to enjoy mortgage-free living in the desert.
Pros and Cons of Moving From NYC to Las Vegas
Las Vegas sees millions of visitors come to the city each year. Most people arrive for a weekend or a week to explore, play casino games, and enjoy the nightlife. This attitude inspired the classic marketing phrase, "What happens in Vegas, stays in Vegas."
You'll find that moving from NYC to Las Vegas creates a different experience.
List of the Advantages of Moving to Las Vegas
1. Las Vegas is surprisingly quiet.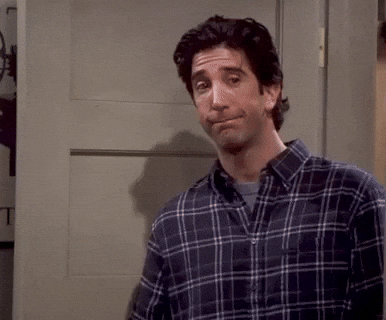 If you're used to the hustle and bustle of NYC, Las Vegas will feel like you've moved to the country. But, unless you find a home near the Strip or the downtown corridor, the wide-open spaces of the desert offer a lot of quiet.
2. The city never sleeps.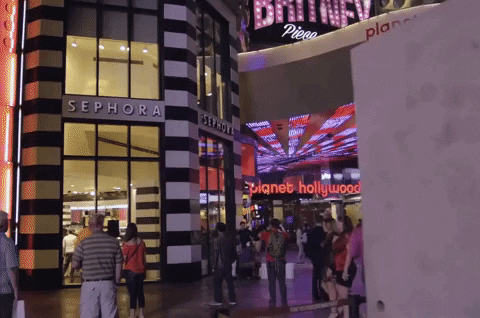 Do you know how the perfect café in NYC stays open 24 hours per day? Las Vegas is one of the few cities that can replicate that experience.
3. You have never-ending outdoor recreational opportunities.
The list of national parks, monuments, and protected lands within a 3-hour drive of Las Vegas is extensive. You can explore four states without difficulty when this city is your home. Joshua Tree, Yosemite, the Grand Canyon, and more get to be your playground.
List of the Disadvantages of Moving to Las Vegas
1. Expect a higher crime rate when you move.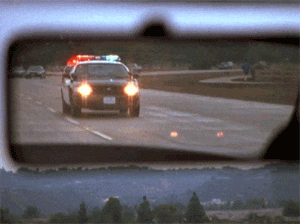 Las Vegas has a higher crime rate than NYC. Property and violent crime are about 50% higher, and the figures are almost double that of the U.S. national average.
These resources can help you find the city's safest neighborhoods when moving from NYC to Las Vegas.
2. You need to own a vehicle.
The public transportation in Las Vegas is quite good, especially around the Strip. However, a vehicle is necessary if you live in the suburbs and come into the city for work.
3. Expect less money and fewer jobs.
Many of the employment opportunities in Las Vegas are in the hospitality industry. Healthcare, technology, and startups all have openings to consider, but you may see an extensive pay cut with your move. It helps to have employment lined up to ensure your needs get met.
Moving from NYC to Las Vegas can be an incredible experience. If you're ready to explore the next chapter in your life, the city's lights are always shining to light your way.
Our team can help you with this interstate move today. Contact us for a competitive quote!