Moving to NYC After College
Categories:
Moving Tips
Real Estate
Once you've got that degree in your hand, it's time to conquer the world. For many graduates, that means moving to NYC after college.
If you decided that college wasn't for you and it's time to learn a trade, becoming a New Yorker is still a fantastic decision.
New York City has one of the world's best professional, blue-collar, and specialty employment rates.
The one issue for most people when moving to NYC involves money. You've heard it everywhere: it's expensive to live in the city. That might be a true statement for some, but it doesn't need to be that way for you.
How to Find an Affordable Apartment in NYC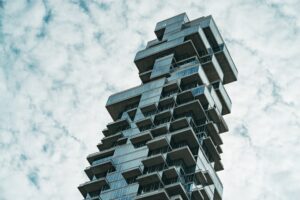 Market-rate apartments in NYC have ridiculous prices. Even with the steep declines in 2020 after people left the city due to COVID-19, it's still one of the most expensive places to live in the United States.
Here's the one fact that most people fail to include in those observations: only 38% of rentals in New York City get priced at the market rate. Over one million apartments and other rental units are subject to subsidies, regulations, and other factors that control how much gets charged for rent.
The issue doesn't involve price. It's an access problem when you try to move to your preferred borough after college. These programs' goal is to protect incumbent residents instead of offering a spot to a future New Yorker who wants to find their own path to success.
When some people get massive discounts while supplies go under restriction, it is challenging to find an affordable place.
"Challenging" is not the same as "impossible."
Steps to Take to Get into Affordable Housing
If you are moving to NYC after college, these four steps should be your priority while you handle the logistics of becoming a New Yorker.
1. Apply for the inclusionary housing lotteries.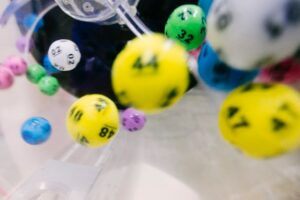 The inclusionary lotteries in NYC give new building developers incentives to set aside some of the new apartments getting built to be affordable units in rent-restrict districts. These discounts can be huge, with some places going for about $1,000 on the Upper West Side.
That's about 70% less than the going rate in 2020. Although only 2,800 of these rentals have reached the market since 2005, there's always a chance you could win the lottery to get into one.
2. Get yourself into a rent-regulated apartment.

The most extensive affordable housing program in NYC involves artificial rent restrictions. About 85% of the available units you'll look at after moving to the city from college are part of this program. These stabilized rates are not "Rent Control" but it does reflect a structured rental increase that cannot go beyond a specific limit.
When you get into a rent-regulated apartment, the landlord must offer a renewal lease until you decide to leave – or die. If you have a relative living in one, they can pass the rental unit to you.
Small discounts are sometimes available in this program. The goal is to think about where you want to be in the next few years as rental prices climb. That's when the savings start to happen.
3. Put yourself on the Mitchell-Lama waiting list.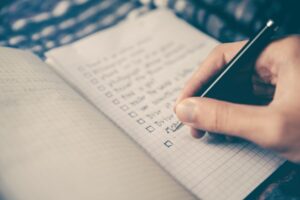 This NYC affordable housing program dates to the 1950s. It's a development deal that gives owners a significant tax break in return for rentals that people can afford.
Most properties under this program are limited-equity co-ops. That means you can buy an apartment at a discounted rate, but you cannot sell it back when you leave at the market price. About 3% of NYC's housing falls underneath this umbrella, which translates to about 110,000 units.
4. Apply for Section 8 housing vouchers.
These federal subsidies are for people who make 50% of the median income in the area. That means you'd need to make less than $35,000 in Manhattan if you are married or have a domestic partnership. This program limits your rent to 30% of the income you generate.
Although this option is technically available, you're not going to get it right away. Approximately 120,000 people on the waiting list and new registrants haven't been accepted for more than a decade.
Don't fall for the scam that you can pay someone to get onto the waiting list.
Are You Ready to Make Your Way in NYC?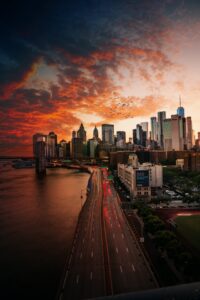 Moving to NYC after college can be an incredible adventure. It might also be challenging when you need to find your first apartment.
Although the city's spaces tend to be smaller than what you'd find elsewhere, the opportunities are also virtually unlimited. If you can make it here, you can make it anywhere!
Don't forget about working with professional moving services as you come to the city. With small hallways, elevators, and other challenges to getting your belongings off the truck and into your apartment, it is useful to have some help!
You're going to love NYC. We can't wait to meet you!
SHARE