Moving to NYC Alone: How to Manage the Good, the Bad, and the Ugly
Categories:
Moving Tips
Real Estate
The decision to move to NYC can be one of the best moments of your life. Unfortunately, it can also be the scariest thing you've ever done up to this point.
New York City is an incredible place to call home. If you feel adventurous, want to pursue a career, or receive a world-class education, you'll want to move here.
Although NYC is a place of opportunities, it can be challenging to live here alone. The costs are much higher than most people expect, and you'll need to meet salary requirements to get into some places.
Facts You Need to Know About Moving to NYC
1. Rent is expensive everywhere.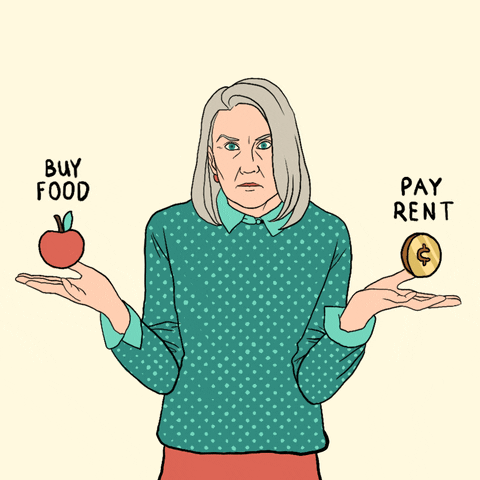 When you move to NYC, the average monthly salary found in the city is about $5,500 after taxes. Almost half of your income goes to the rent. You'll pay even more to stay in Manhattan and close to where you work.
Even when you decide to live in Queens or Brooklyn, the cost of a flat is still around $2,000 per month.
That cost doesn't account for the other living expenses, and you'll need a guarantor if your monthly rent is more than 40 times your annual salary.
2. You need to save some money first.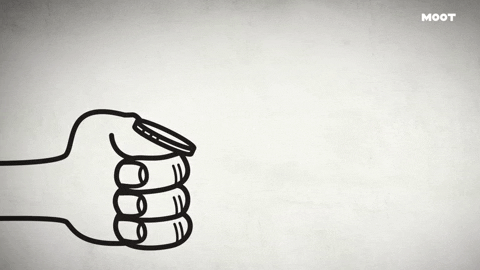 It might seem fun or romantic to move to NYC on a wing and a prayer. Unfortunately, most landlords don't operate in that currency.
They want cash.
You'll want to have enough money to care for your first months' rent, a security deposit, and three months of living expenses before coming to the city. Most people find that a $10,000 nest egg will get them through the initial transition when they have a job already lined up here.
If you don't have a job yet, start there before considering a move.
3. Think about the weather.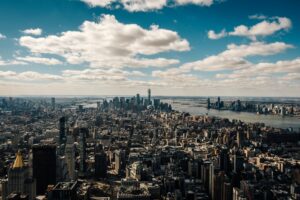 The sun loves to shine in New York City. It creates picture-perfect memories for those times when you're taking a stroll in the park.
Before you step outside, you'll want to check on the temperature. Although NYC sits by the water, it has more of a humid continental climate. That means the summer gets hot and sticky, while the winters tend to be snowy and wet.
You get 224 sunshine days and 47 inches of rain each year. It helps to plan for these issues before moving here full-time.
4. You can ditch the car.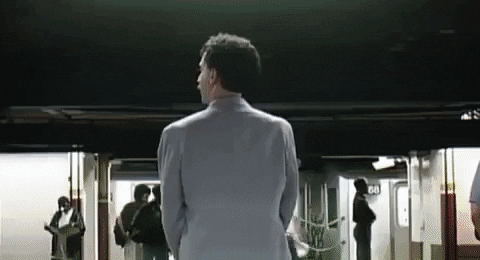 With a metro area of 20 million people, the public transportation options can get you to where you need to be in the city. The subway handles lots of traffic, covering over 470 stops while operating around the clock. Ridesharing apps can help you travel the streets, and taxis are always an option to consider.
Many New Yorkers choose to walk since many places are within a few minutes of each other.
The issue with car ownership is the prohibitively high cost of parking. An apartment with a guaranteed spot in Manhattan might add over $150,000 to the final asking price. If you work with a storage facility, the expense can be $1,000 or more.
That means you'll pay monthly parking costs for a car that match what most of the United States pays for their mortgage.
5. Think about a sublet.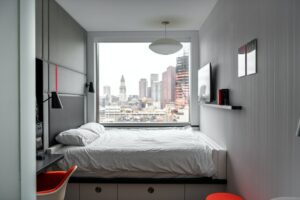 It is sometimes helpful to sublet when moving to NYC alone before signing a formal lease. In addition, it's beneficial to understand how your city experience changes based on the neighborhoods you choose.
If a sublet isn't an option, try to stay with a friend before making a long-term commitment. Even renting an Airbnb for a couple of weeks might be a better choice.
6. Avoid suspicious deals.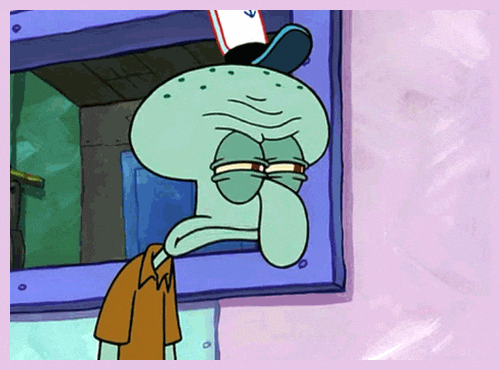 When something sounds too good to be true, it helps to be suspicious. In addition, it helps to learn the different rules and regulations for renting an apartment in NYC. That includes the processes surrounding broker's fees, the cost of an application, and how much you'll need to fork over to get the keys.
7. Get to know your neighbors.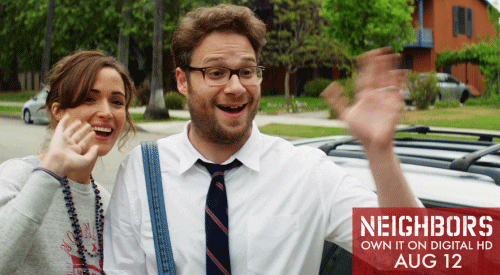 It is expensive to have someone take care of a locked door in the middle of the night. When you have a neighbor that can hold a spare key for you, it'll be cheaper and safer than the alternatives. If you have a super in the building, there's a third option to consider.
Moving to NYC alone isn't for everyone, but it could be an incredible opportunity to explore who you are and what you can achieve. These tips can help you get that process started!
SHARE