Why Type of Insurance Does a Moving Company Require?
Categories:
Furniture Movers
Moving Tips
When you've decided to hire professional movers for an upcoming relocation, you may have heard that hiring a company with the proper insurance is wise.
You may have even been told that you're not hiring professional movers unless the organization is licensed, insured, and bonded.
If you are moving, choosing a reputable mover is the first and best decision. The company should provide well-trained people who are good at their job. There should also be the correct insurance in place to protect your belongings.
Asking for a moving company's insurance certificate ensures you know what to expect during the transaction.
Standard Policies That All Moving Companies Need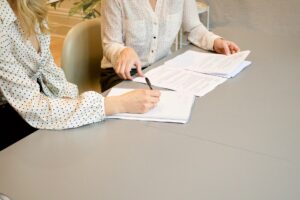 The critical areas of insurance needed for moving companies anywhere in the United States include cargo coverage, automobile liability, and workers' compensation.
Auto liability for moving companies works similarly to what you likely carry for your personal driving needs. For example, suppose an employee accidentally backs the truck into your garage door while positioning it in your driveway. In that case, the agency has insurance coverage to compensate you for the loss.
Workers' compensation provides coverage for employees injured on the job. It's required in most areas. Seeing that it is offered is a good sign that you're working with a reputable agency.
Cargo policies for moving companies offer coverage for your personal belongings while in transit between your old home or office and the new location. Any furniture, household goods, white-glove items, and specialty products should receive protection through this insurance.
It is a good idea to update your homeowners' policy to cover your belongings during the move. Unfortunately, some households have found that most compensation plans under this structure provide $0.60 per pound or less for damaged items.
Does a Moving Company Need to Have an Umbrella or General Liability Policy?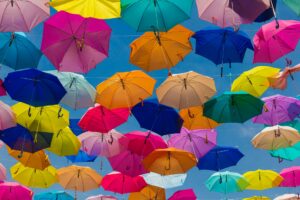 General liability insurance is another policy that reputable moving companies purchase. It is comprehensive coverage that manages several different situations for the agency.
A general liability insurance policy covers some risks: property damage, medical payments, legal defense, bodily injury, and court judgment.
Although moving companies (and most other businesses) aren't required to carry this coverage, operating without it can be risky. Getting sued without protection could have people paying seven-figure fees. General liability helps to compensate for these damages.
An umbrella policy covers specific liability claims that aren't covered under generalized coverage. It protects against claims above what you'd experience in particular situations.
If a moving company faced a claim of $500,000 with $300,000 in general liability, the umbrella policy would cover the "gap" between those two figures. This insurance can also include privacy invasion, wrongful entry, and malicious prosecution.
Do Movers Need to Be Bonded?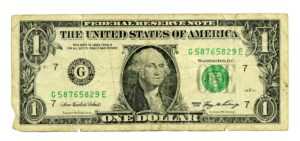 Licensing for professional moving companies does not require bonding in every area of the United States. A surety bond is a financial guarantee that pays for losses if an agency causes someone to suffer economic damage or breaks a promise on a contract.
Moving companies purchase bonds without plans to use them. Even with a surety bond in place, there is still a responsibility to act ethically, responsibly, and legally.
Should that responsibility get breached, consumers could file a claim against the bond. The surety company pays for the loss if it is determined to be a valid issue.
The moving company would repay the surety company for the claim's cost, making it a form of secured credit.
Any moving company in the U.S. that wants to operate across state borders must apply for a USDOT number to use legally. Part of the application process requires proof of insurance, contact information for the process agent, and bonding information.
Since Expo Movers operates in New York State, our agency must have a USDOT number for local moves. Some states license movers directly, including background check requirements, passing exams, and providing regulatory knowledge about the industry.
Why Is It Important to Work with Licensed Movers?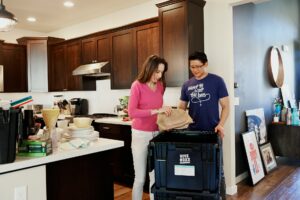 Licensed movers typically have an insurance policy protecting you and your belongings when moving to a new home or business.
Local, state, or federal authorities aren't regulated or monitored if your moving company is unlicensed. So should the workers decide to steal your belongings or take your money without providing services, your options to recover those losses may be limited.
In 1978, The New York Times noted that unlicensed movers could undercut insured companies by up to $25 per hour. So it may be cheaper to hire someone who isn't licensed or bonded, but it is also a risky gamble.
SHARE