New York City is one of the fascinating cities in the world, a.k.a., "The Big Apple" the New York City is home to people of hundreds of ethnicities, in fact, 37 percent of New York's population belongs to other countries, and amazingly, around 800 languages are spoken in New York City.
With the ability to absorb people from different nationalities and ethnicities, New York City has become the most popular city for corporate businesses, small businesses, and immigrants. That is why the businesses have been moving to New York City from other states, too.
So you are a New Yorker looking to move out to another location and wondering how much it will cost you.
Or, maybe, you are a small business owner in New York City, and your business has been relocated to a new location within the city, and you are looking for an expert moving company that does not cost you too much?
In either case, the article is going to be helpful to you.
How? Let's find out.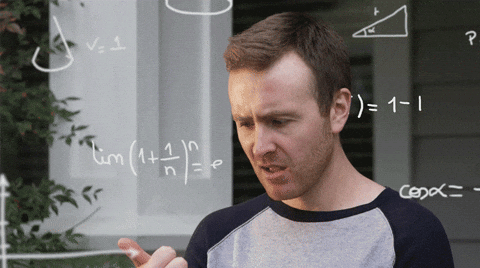 First of all, you are lucky enough to have landed in just the right place, at the right time of the year, as you may cut down your moving expenses because of the USA's tax period.
With that idea in mind, now, let's talk about moving expenses first.
Moving cost is usually dependent on several factors, and some major factors are discussed below.
Date of moving – If you are moving on a weekend or during peak season, it will definitely cost you more, while an off-season move or a move during the weekdays will relatively cost you less.
Size of items – If you are moving lots of stuff that will take more resources and more time, it will also increase your cost.
You can pack your stuff by yourself or ask the movers to pack it for a few hundred bucks.
Travel fees – It depends on the distance and the labor cost.
Storage – Sometimes, you may need a temporary space to store your stuff during the move. In this case, prepare yourself to pay some extra charges.
Add-ons – The moving cost may have add-ons, in case it includes assembling and dissembling the furniture and moving heavyweight items, or the stuff that needs extraordinary care to deal with.
How to Estimate the Cost of Home Moving in NYC
There is no fixed cost of home moving in NYC because every home or apartment is different, and there are many factors that are considered while estimating the cost. To get an accurate estimate, you should consider the following:
Ease of access (Long walk from the street, ground floor or upper portion, elevator or walk-up)
Total moving distance from the old location to the new one
Number of boxes
Amount of furniture (Assembled or dissembled)
Number of heavyweight items (A pool table or a piano)
To give you a clearer picture of home moving costs, let's create a scenario.
You are moving from a 2-bedroom apartment to another 2-bedroom apartment.
Your old apartment is on the second floor while the new one is on the third floor.
You have about 40 large boxes to move along with furniture and no heavyweight items.
The distance between both locations is about 15 miles.
Based on the given scenario, it may take up to 12 hours to complete the move. And on average, moving companies charge $96-$150, or we can consider it $1500 in total. Remember, most of the moving companies won't mind giving you a free quote, so it's always a good idea to take a quote from multiple companies.
How to Estimate the Cost of Office Moving in NYC
Office moving is totally different from home moving in terms of cost. Almost all the companies charge based on total area, number of truckloads, number of employees, and type of materials.
Average costs of Office Moving
For 1500 square-foot office relocation, the moving companies may cost you between $750 and $4500, depending on the quantity and type of items moved. This cost includes the packing of the items, too.
Moving a 3000 square-foot office may cost you between $1500 and $9000, which includes packing cost, too.
For about 10,000 square-foot office move, you may be charged between $5000 and $30,000 by the moving companies.
Bonus Tip: Before moving, make a list of unnecessary items such as extra files and furniture to eliminate, that will really help you in cutting the moving cost.
Pro Tip: Be generous, and do not forget to tip the movers. Remember, moving your valuables with full safety is not an easy job. So, in the form of money or offering them lunch or dinner, a little tip and showing appreciation for their effort can drastically improve the quality of service provided by them.
How to cut moving costs during the Tax Period in the USA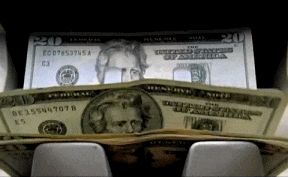 If you moved to a new location because of work, you might qualify to use IRS Form 3903 to claim the cost of your moving expenses as a deduction on your federal income tax return. For tax years before 2018, the IRS allows taxpayers to deduct eligible moving costs from the taxable income they report on Form 1040.
You may qualify for a moving expense deduction if:
You are moving because of your new job.
Your new job place is at least 50 miles away from your old location.
If you will work full-time at your new job for 39 weeks within the first year of employment.
Military personnel or a retiree
What cost you can deduct from the expenses
Packing and shipping of your stuff
Transportation costs while moving
Lodging during the move
So these were the major factors and average costs of moving your house/offices.
We are fairly certain that the article proved to be helpful to you and answered many of your concerns related to "how can you cut your moving costs while relocating to another destination during the Tax Period."
However, If you are still confused about choosing the right moving company for your move or need help with an estimate for your move?  Expo Movers is there to help you out.
Expo Movers is one of the best moving companies in NYC that deals in all types of moving, be it a residential move or a commercial one; both will be taken care of efficiently and professionally. Once you assign us the moving job, you don`t need to worry about it, as our trained professionals will take care of everything that includes packaging, moving, and storing.
Don't believe us? Try us once, and surely, you won't regret it.
For a free quote, visit our website, click on the "Get a Quote" button on the top-right corner of the page, or call us now on 212-321-3976.