Ask anyone in your circle who has recently moved to a new place, ask them how proper planning and following little tricks and tips make the moving process so much easier and smoother.
We are now presenting you with some of the most effective tips and tricks that will enable you to move to your new apartment with ease.
We will make sure that our handy tips will pave the way for a hassle-free move, so you get to enjoy the experience to the fullest.
1. Create a To-do List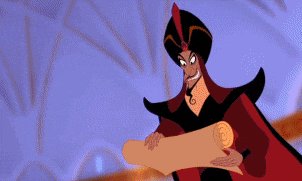 So first things first, even before planning, create a to-do list to ensure everything's done smoothly, without making any unnecessary panic.
A to-do list will ensure you keep your move on track.
Create your list and divide your list into two sections; one list should have all the Essentials that you URGENTLY need, another one with all the Nonessentials that you MIGHT need.
To avoid the last-minute rush, the idea is to create a list stating everything and everything, even things that you don't necessarily need.
2. Hire Movers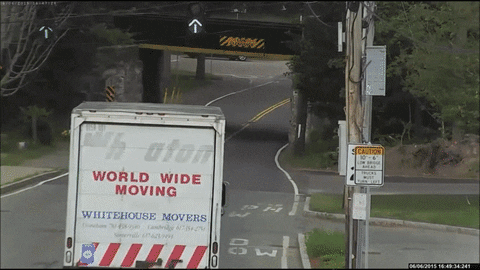 The best tip anyone can offer you is to hire movers. Please make sure you hire them at least a month before your move. If, in case, your budget isn't so grand, make sure to call multiple moving companies to get the best deal.
Bonus tip
Before hiring movers, Google them, read online reviews and ratings, and make sure you're hiring a reputable and experienced company.
Double Bonus tip
Suppose you are not on a tight budget and stressed about the whole moving thing. You can always hire packers, it may seem like an additional expense, but it will make your life easy.
3. Read Your Lease Carefully
Once your move is finalized, it's time to re-read your lease. Again, go through each section mentioned in the lease carefully. You can even double-check with the landlord in case-specific points need clarification.
Ensure you follow the proper procedure to notify your landlord once your move is finalized.
Usually, all landlords require you to send a written notification before your move's 30 or 60 days. However, if you don't follow the proper protocol mentioned in the lease, you can even end up paying an extra month's rent.
Also, make sure you don't miss out on reading any sections of the lease, especially read the return of your security deposit section carefully. Or if there's any mention of damage or cleaning fees.
4. Buy Your Moving Supplies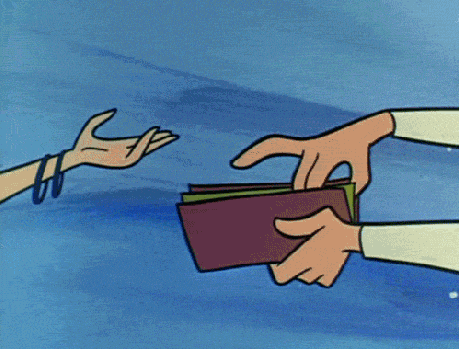 Once you have finally decided to move out to a new apartment, it's time to start preparing.  So before you start packing, make sure you have all the necessary packing accessories.
5. Packing Accessories Packing accessories include tape, boxes of all sizes, box cutters, packing paper or bubble wrap, a permanent marker, and a tool kit.
6. Sell or donate your unwanted belongings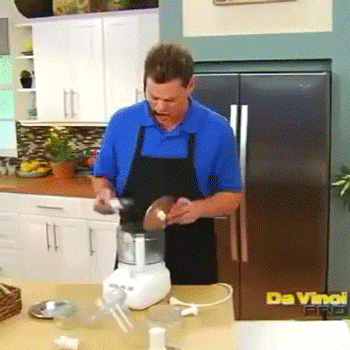 Before you set out to pack your belongings, make sure you sort out things in your closet, keep those you need, anything you don't use, donate it to charity, or give it to a friend. 
Consider moving a perfect opportunity to get rid of the unwanted clothes hanging in your closet that you never wear, accessories you never use. You can sell those clothes in good condition (since you will need a lot of cash). You can even consider donating the stuff that you never liked or don't want to carry to a brand new place with you.
You can also donate your old books, kitchen utensils, and heavy furniture that's difficult to move. Again, you can search for charities online. Some charities would even take the responsibility to pick up the items you would like to donate.
Moreover, you can also store some of your items. Please see here some of the storage types we offer.
Bonus point
If you intend to sell your belongings, make sure to list them online before a month to your move to receive the best offers possible.
Did you know you could even donate your sealed pantry items such as peanut butter, canned beans, vegetables, pasta, and cake mix to the needy communities around you?
You will have less to pack to your new apartment; also, it will provide you with the opportunity to help needy people in your community.
7. Find Free Moving Boxes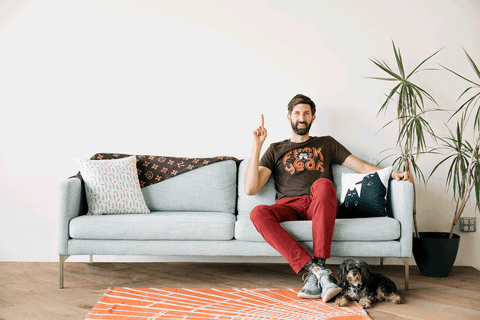 Another important tip we have for you is to save unnecessary costs on items, which are disproportionate to buy but can be utilized for free.
As we all know, moving to a new place is expensive, and hence the additional cost of unexpected items can drain us with all our savings or whatever money we are left with.
One expense that we can easily save on is buying moving boxes. Clothing and grocery stores are the best places to find free of cost perfect good packages.
Using old newspapers as packing material for your breakables, such as China and vases, can save you some bucks.
Bonus tip
You can also check out the Craigslist free section; you may even borrow some from your friends and family. (Most of these boxes are only taking up space; hence your friends will be too happy to lend you some of them). Just make sure to test how strong any of the borrowed boxes are before using them for your heavy items.
8. Save time by packing clothes on Hangers
Do you want to save time while packing, then packing clothes on hangers is the best thing for you; zip-tie the hangers together and wrap the whole lot in plastic wrap.
9. Load Furniture with Drawers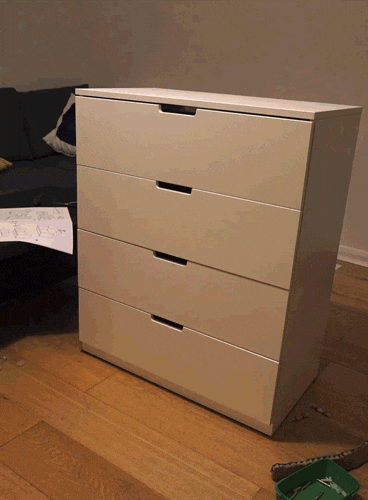 Another handy tip for you is to use your load furniture with your drawers to store other items.
Also, unscrew the hardware and place the handles on the inside to prevent other items from scratching during the move.
10. Stick Color-Code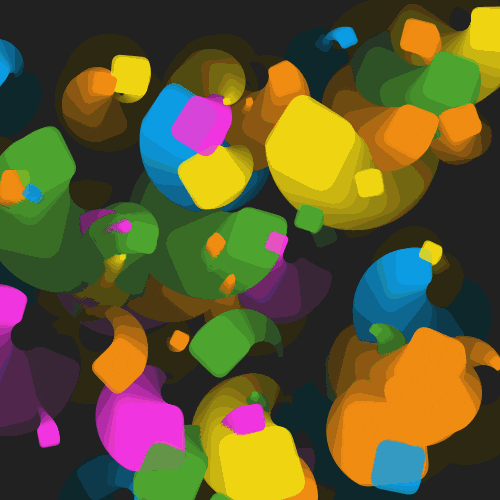 Finding things is one of the biggest challenges when a person arrives at a new apartment. Hence sharing one handy organizing tip to keep all your stuff organized!
All you have to do is:
Pick a color for each room; label the room's handle with the assigned color.
Now place a bright-colored code on each box.
Hence, it would help if you glanced at each box to know which room the content belongs to.
One disaster you want to avoid is getting your expensive crockery broken. They come costly; hence we need to take extra care while packing them at the move time.
Another practical tip we have for you is packing all your plates vertically. As records, they're less likely to be damaged on the move.
11. Pack Mirrors and Pictures
Keeping plates intact is one thing, and packing Mirrors and glass pictures is another. Packing glasses and frame pictures is a tricky job as they can be pretty risky to travel around with, especially when moving out to a new place, so make sure you pack each item separately with bubble wrap or with packing paper so that it gets prevented from breaking.
Bonus tip
Ensure you label the outside of each box, carrying your mirror and glass pictures, as 'fragile.' And take these boxes either separately or put them on top.
12. Use Your Towels and Sheets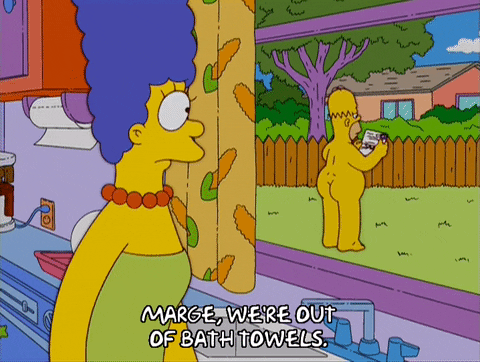 While packing, linen and towels are two items that take up much space inboxes, as we all know. But they too can be put into good use while moving. So the thing is, just wrap all your fragile items in your towels and sheets. This way, you will be using less space for maximum items. In addition, it will decrease your travel load, and you will end up saving yourself some bubble wrap, too. Isn't it superb? That's called killing two birds, one stone!
13. Pack a TV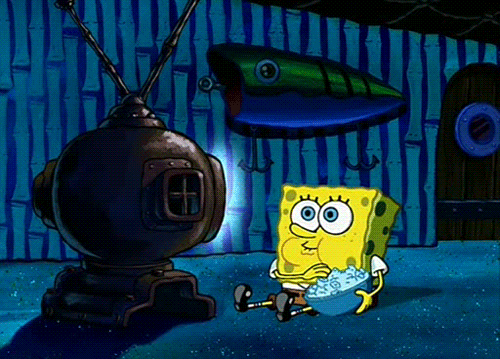 Now, if you thought glasses and mirrors were difficult to pack, then wait till you fill your television. Televisions are another risky items to pack when it comes to moving. But don't worry, we have you fully covered even on this. You can protect your TV screen with a towel, or you could also get a specially customized box prepared for your TV. Of course, it will cost you a little more bucks but, rest assured, your TV will stay safe from any possible damage.
Bonus tip
Always make sure to keep your flat screen standing and always keep your packaging material with you, in case you want to move to a new location and might need to pack your TV set
14. Last moment chores
Look around for any items that can be left behind.
Empty your trash can.
Return library books or any rented DVDs.
Pay your utility bills and other bills, including your Internet or phone bill.
See if the apartment needs a thorough cleaning; if yes, assign one day to clean.
Also see, if there are any repairs that your apartment needs. Then, schedule a day for those, too.
Change your mailing address anywhere that you frequently get your get packages from.
Make sure you utilize all the stored food items in your pantry and fridge to save yourself the trouble of packing up your fridge's contents.
Call your family, friends, and neighbors; say goodbye and inform them about your new address.
So that's all, folks! I hope you found our tips and tricks for moving to a new apartment applicable. Happy moving out!