The cost of a long-distance move can be considerable, especially if you're moving from NYC to Los Angeles or coming to the East Coast from the Pacific Northwest. Some movers might charge $4,000 or more for the job.
If you have a team of three people handling a long-distance move, should you tip them individually? Does the amount get spread around the group instead?
Is it even necessary to tip movers, whether it's a local move or an interstate one?
How Much Should I Tip Movers?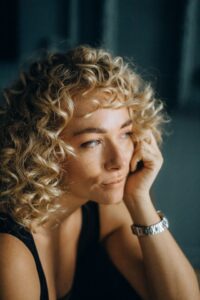 The standard tip for good service in all industries is 20%.
When you want to tip your movers, the 20% should be divided equally among the services team. Of course, you could list everyone 20% (and create lots of happiness!), but that amount would be considered high.
If you have a long-distance move that costs $5,000, a 20% tip would be $1,000. That means a three-person team would get about $335 each.
The amount doesn't need to be perfect to the percentage.
If that figure is a little steep for your finances, you could drop it to 15%. That would lower the total tip to $750, which means a three-person team would get $250 each.
Depending on the moving company you hire, it might be wise to consider tipping each person individually for their attitude, performance, and professionalism. If you list the foreman everything, it might not get distributed to the crew. Instead, you might ask your moving liaison or coordinator what the practices are for the agency you've hired.
If you don't want to deal with percentages when figuring out a tip, another option is to tip a flat rate per hour for each mover. That means you'd offer between $3 to $5 per hour, although you could raise that to $7 per hour if you receive excellent service.
With the hourly tip rate, a four-hour move with a three-person team would be about $60 with a standard tip or $85 if the service was exceptional.
Is It Mandatory to Tip My Movers?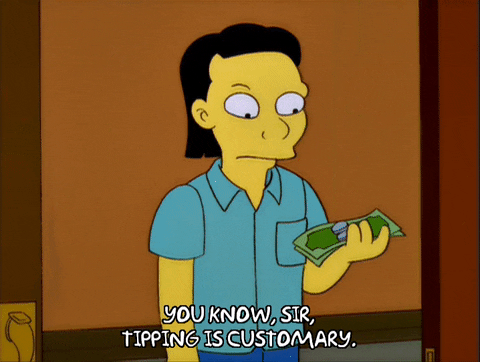 Tipping movers is often considered customary, but it isn't a requirement. Before you offer any money after a job is finished at or above your satisfaction, you should review the contract terms of your agreement.
The cost of a tip might be included in the amount you're paying already. You'll want to look for a gratuity line on your bill. If one is there, nothing additional is needed for a move of any distance.
Most movers understand that a great tip comes from hard work. Here at Expo Movers, we encourage our teams to focus on the following to ensure that you're happy with their overall services.
Acting professionally always is one of the tenants of our service.
Treating your belongings with care ensures safe delivery.
Each action is done with safety and efficiency in mind.
Showing up on time allows the job to finish on an agreed-upon schedule.
Work hard until the day is over.
Accidents happen. If your moving company takes responsibility for mistakes, a tip shouldn't be written off entirely. With that said, you might consider reducing or eliminating a gratuity if any of the following outcomes occur.
The movers show well behind schedule or at least two hours earlier than expected.
Your belongings were damaged during the move, and you weren't notified.
Unprofessional services were offensive or upsetting to you.
The job time was much longer than expected without an explanation.
No apologies are given for lateness, inadequate service, or damage.
A great team works hard without the expectation that they'll get tipped. Instead, they'll appreciate a little something extra because tipping recognizes that workers have gone above and beyond to satisfy your moving needs.
Are There Alternatives I Can Offer?
If you're short on cash, tipping might not be in your realm of affordability. Most movers understand those circumstances.
There are still ways to thank the people who help you move. One option is to offer snacks or meals, especially if your job is extensive. Coffee and bagels in the morning, plus sandwiches in the afternoon, are often appreciated. Unfortunately, pizza is way too typical. If this option serves as a tip replacement, see what they'd like to have.
Hydration is essential for movers. Bottled water is a great option, including tea, lemonade, energy drinks, and other beverages.
A positive review is always appreciated. When you mention your movers by name, it'll give them a boost that can lead to additional opportunities.
Anything that shows appreciation for the effort of a long-distance move is helpful.