Manhattan is a fantastic place to live personally and professionally. If you're not used to the city, it can also feel like an overwhelming experience.
Although Manhattan is only one of the five boroughs, people often picture life on this narrow island when imagining New York City. It's split into several smaller neighborhoods, with each providing something unique and distinctive to enjoy.
If you're looking for a place in Manhattan right now, here are some of the best neighborhoods to consider.
Where Should I Move to in Manhattan?
1. Upper East Side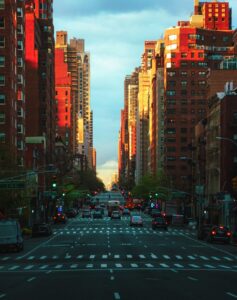 This neighborhood is up by the upper east end of Central Park. It has some places that are genuinely affordable and others that are crazy expensive. You'll find decent subway accessibility, access to several museums, and lots of options for your daily living needs. Three lines come through this neighborhood, which means you can typically transfer to where you want to be without much difficulty.
2. Upper West Side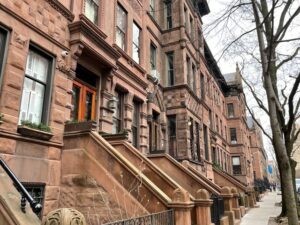 Found on the west side of Central Park, you'll find some of the best views in the borough in this neighborhood. This place has more of the vintage charm from NYC's past, especially with its pre-war architecture. The subway accessibility is a little better than the Upper East Side, with several north/south lines making it convenient to move around.
3. Washington Heights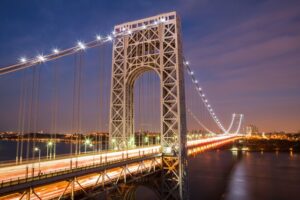 You can find this Manhattan neighborhood on the north side. It's bordered by the Harlem and Hudson Rivers, delivering a more relaxed feel with some extra space.
You'll find plenty of parks, cheaper rent, and a longer commute if your job is downtown. The A and C lines are at the extreme north end of the neighborhood, but many workers can expect a transfer. A one-bedroom place is often less than $2,000 per month here.
4. Midtown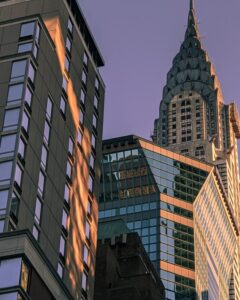 You'll live south of Central Park if you move to this Manhattan neighborhood. You'll find more offices and businesses here, which means things get quiet at the end of the day. NYC never sleeps, but it's generally peaceful. Your home will be nestled amongst iconic stops like the Empire State Building and Grand Central Station. Rental costs top out at $4,000 per month in the affordable range here.
5. Chelsea
This neighborhood is the home of the gallery scene in Manhattan. It's the perfect place to be in NYC when there's a sunny day, and you've got time off from work. Many streets have sculptures, paintings, or multimedia art installations to enjoy. You can pick up a croissant on your way to work, cruise the High Line, and have connections to Sixth Avenue. It's just going to cost you: the average rent is $4,400 per month.
6. Greenwich Village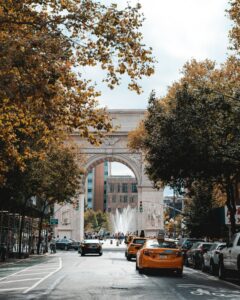 This neighborhood delivers the classic NYC feel that you've seen on TV or in movies. You'll be with NYU faculty and students with a home here, which means public transportation accessibility is available for all directions. It delivers a unique energy for Manhattan that makes you feel like part of a greater community. Washington Square Park is the featured landmark.
7. East Village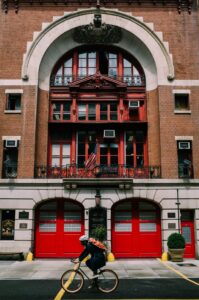 When you live in this neighborhood, you'll be walking the streets where punk originated. It's another spot where NYU students come to live, which means you'll find lots of nightlife and culture to enjoy. It's also where the highest concentration of bars is in New York City – not just Manhattan. Don't forget to stop by the Stand Book Store to explore the 18 miles of available titles for sale. Subway access is excellent, and you'll have options to reach Union Square quickly.
8. West Village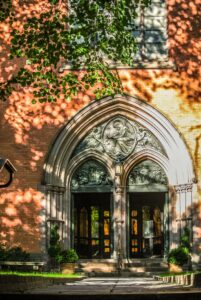 If you want a quieter vibe and excellent access to the subway system, this Manhattan neighborhood delivers a great experience. It doesn't follow the grid system because of when the community was established, which means you can enjoy getting lost in historic NYC. It's an excellent spot for people-watching, but what you'll come away with when living here is an authentic feel of what life is like living in the Big Apple.
After you've found a great place in NYC to call home, you might need the help of a moving agency in Manhattan to deliver your items safely. When you work with Expo Movers, we'll help you navigate the logistics of getting into your place quickly and efficiently so that you can enjoy the perks of your new neighborhood right away. Contact us today at your convenience or use our moving calculator to find out how affordable it is to receive professional help.