One of the most exciting moments of moving is when you've got everything in your new place. It's fun to see where you want to put your different furniture items, decorations, and more.
If you include these tips with that process, you'll find that the work can be rewarding without risking damage to your new home or property.
How Should I Set Up My New Furniture?
1. Avoid pushing the furniture to the walls.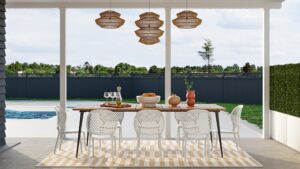 It's tempting to put your furniture against the walls to create as much open space in the middle as possible. For some rooms, that makes it harder to have the focal points you want for different areas.
It might be better to arrange the furniture to maintain conversation areas in the middle. Instead of putting the sectional or sofa against the wall, that space could become a small "hallway" that transitions between the two places.
2. Maintain the balance of your interior decorating.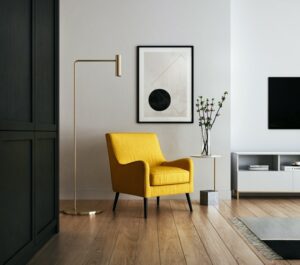 When organizing your furniture in a new home, you'll want to review the size and placement of each item in a room. It helps to avoid placing all the largest or smallest items you have on the same side of your space.
If you have the most prominent items on one side and the smallest on the other, it'll create an unsettling experience.
The same principle applies to your shapes. For example, a round coffee table will work better for your decorating needs if you have everything with straight lines.
3. Think about your traffic flows.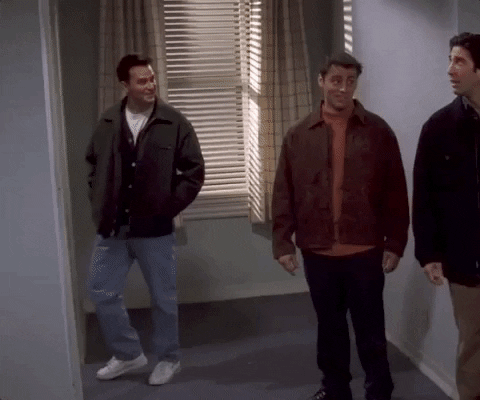 When arranging the furniture in your new home, try to think about how people will move through that space. You don't want people to be tripping over your belongings or each other! That's why you'll want some space between the coffee table, sofa, chairs, and anything else you plan to have in each room.
The paths need to be clear so that it isn't difficult to transition between rooms. That principle applies to your fire escape plan, ensuring that a clear way exists if you need to leave your new home during an emergency.
4. Add rugs of the appropriate size.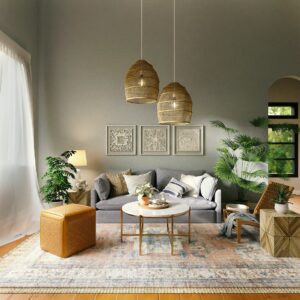 If you have hardwood floors in your new home, it'll make sense to use area rugs to keep your maintenance needs minimized. It should be large enough so that all the furniture in the room can rest on it.
Some rugs might be too small to cover the entire space. In that situation, you'd want to have the front legs of large furniture on the material and the back legs on the floor. That's not a best practice because it'll add tilt to your pieces.
5. Keep tables at arm's length.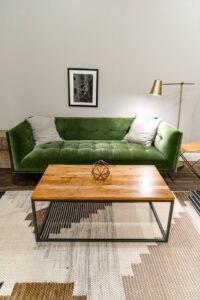 When placing your coffee or side table, the seating should be in a position where the items are easily accessible. Your layout shouldn't force people to stand up or move over so that they can pick something up.
The height of your tables and the arms of any chairs you have in that space should also be the same. If that isn't possible, try to go for a lower height to ensure that your tables provide usable spaces.
6. Use lighting to your advantage.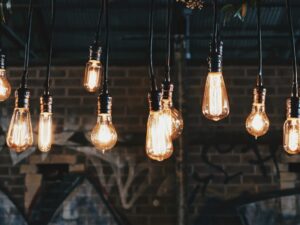 Your furniture might be perfectly positioned, but none of that work matters if you're not using lighting to your advantage. The best practice in this room setup tip is to use a mixture of floor lamps, table lights, and overhead options. It's a lot of fun to place a fashionable floor piece behind one of your accent chairs or near the end of a sectional or a sofa.
If you plan to use table lamps for your room, the best places for them are side tables, mantles, or shelves. It helps to place the lights at different levels to ensure that the room has enough balance.
7. Think about the focal point for your room.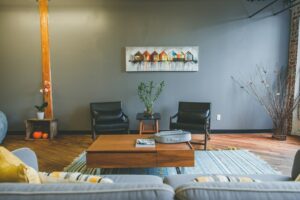 Every space in a new home has a different focal point. It might be a television or a fireplace in the living room. You might choose a picture window or the bed in your bedroom. You don't want to underestimate the power of this interior component because it will dominate your furniture if it isn't included. Don't change it once you've selected one. Choose to arrange your items around it as much as you can.
It doesn't need to be a daunting task to set up the furniture in your new home. By implementing these tips, you'll be able to complete the work quickly so that you can enjoy more moments in these spaces!