Moving Day can feel like the most stressful moment of your life. It can also be an exciting time because you know that things are changing.
Change is inevitable. The average person moves about a dozen times across a lifetime, with each new home a different chapter in their life journey. For most, the moments spent in those places come to define who we are.
When we feel comfortable within the settings we've created ourselves, it makes us feel more secure. Even something simple, like knowing how the shower works, provides confidence.
Best Ways to Stop Anxiety from Taking Over When Moving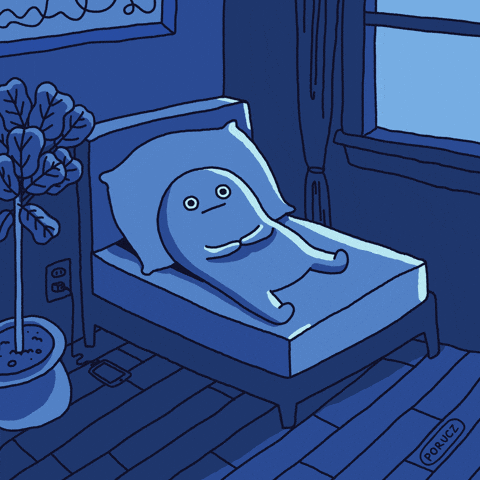 If you're getting ready to move, that surge of anxiety you feel in your chest might be getting a little worse as the days draw closer. Although the unknown creates uncertainty, you can take these steps to stop those emotions from becoming an overwhelming force.
1. Create lists for the things that need to be finished.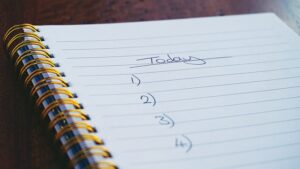 It's much easier to keep track of everything when you create different lists that correspond with the various life aspects that require adjustment. What items need to get packed? How many bank accounts, credit cards, and other correspondence need to know your updated address?
This step provides two benefits. First, it feels pretty rewarding to take something off that list. Secondly, you'll have a visual indicator of the different tasks that need to get finished before, during, and after your move
2. Prioritize the important stuff.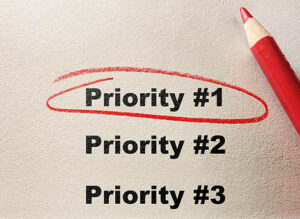 Even when you have plans to follow in the weeks or days leading up to Moving Day, the situation can produce some overwhelming emotions. If you've lived in the same home for several years, there can even be a mixture of grief or sorrow in there.
When you feel this way, try to prioritize what needs to get done first. Instead of tackling everything, take on the one task that brings you closer to the end of this transition.
Some items can even be delegated, such as packing or furniture disassembly. That's why working with a professional moving agency can be such a great experience. You can trust someone to handle one of those items on your list.
3. Take some time to meditate.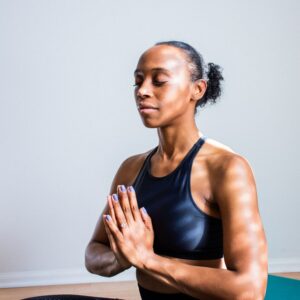 A few deep breaths can change your perspective on the entire situation. Everyone needs a little time to rest, focus, and reset themselves. Those items are the primary ingredients for a recipe that leads to inner peace.
Although some people find that meditating at the end of the day works better for them, it's usually best to start your morning routine with this option. It creates a sense of mindfulness and intention that can push you through those to-do lists more efficiently.
4. Keep to your daily routine whenever possible.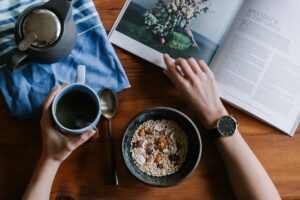 Once the packing process starts, life can get interesting. By that, we mean it tends to become uncomfortable. You could be living out of boxes for a couple of weeks until it is time to load the truck.
Although your home routine will feel disruptive, you can maintain your lifestyle and schedule during the moving process. Keep up with your activities, keep some time for yourself, and have a few moments to check in with your family each day.
5. Don't be afraid to ask for help when you need it.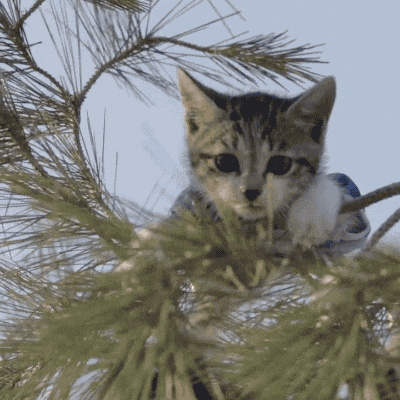 It's not always easy to ask for help. Even the idea of hiring a professional team to handle the moving process can feel like "charity" to some. We're often taught to manage ourselves and our circumstances to show that we have responsibility.
When you're getting behind on the to-do lists, reaching out for help can help you feel more organized. It also makes the work easier since more hands are available to help.
6. Do something nice for yourself.
Once all the hard work is over, try to have a plan available to reward yourself for getting through this experience. It's nice to have a bath or shower at your new home, so remember to pack an essentials bag to make that happen.
You can also plan a reward like a favorite meal, a day at a park you love, or something you've always wanted to have if it fits in your budget.
How Do You Handle Moving Day Stress?
Everyone approaches stressful situations from different perspectives. Some people take a bubble bath to relax, while others take a few minutes with some tea and a book.
The best way to alleviate stress is to have a plan to follow. When life gets busy, it isn't always easy (or possible) to get everything finished.
That's when Expo Movers can step in to help. You'll find our rates are reasonable, our reviews are excellent, and our expertise unquestionable. Let us know how we can help, and we'll get you an accurate estimate for your project or task.