What is the Difference Between a Cheap Moving Company and a Good One?
Categories:
Furniture Movers
Moving Tips
The process of moving isn't rocket science. Almost anyone can perform the core functions of packing, stacking, and unloading personal possessions. That's why you see many families in NYC and across the country doing the work by themselves.
Hiring professional movers can seem like an expensive proposition when you've got a few friends who are willing to work for pizza. You can even find some agencies advertising how budget-friendly they are so that you don't need to pay as much to get the help you want.
The terms "cheap" and "good" rarely work well together in the moving industry. That's why it is essential to spot the differences before you hire someone.
How to Find the Best Moving Company
If you plan a move soon, you can separate the best agencies from the rest by evaluating these critical areas.
1. Verify the company is licensed and insured.
If you hire an agency that doesn't have their paperwork and protection in order, then your belongings will be at a higher risk of experiencing uncompensated damage. Check the company's website to see if they have DOT licensing information posted with access to their insurance policy. Then ask for proof of coverage before allowing them to work. You can also verify this information with local government resources.
2. Check the age of the business.
Every business earns a reputation over time. The moving companies that don't have good reviews are almost always a reflection of their work ethic. If the agency is just getting started, then look at the owners' experience or the people they hire to see if they can professionally do the work that needs to be done. You can often tell the quality of the services you'll receive by the amount of detail that goes into your estimate.
3. See if the company provides specialty moving services.
Specific belongings require specific moving techniques to avoid damage. If you need white glove services, then talk to the agency about the hot tub, pool table, or heavy safe that needs to go to your new place. Ask them for specifics on how they would manage the packing and loading processes. If you don't receive a specific outline of techniques that would get used, then that's probably not a good moving company.
4. Verify the service area of the moving company.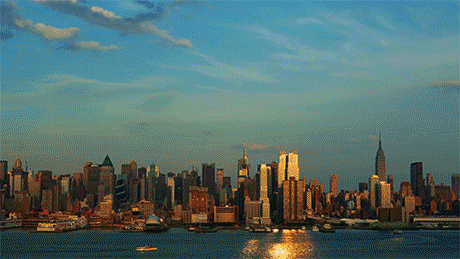 Most moving companies provide a map or list of the areas they serve in NYC or your location. When you can see that an agency has a lot of fantastic reviews but they are unwilling to travel to your site to do the work, then you'll want to hire someone else. No amount of money can change a lack of desire. Your goal should be to hire the best firm possible who wants the work when you make the initial contact with their representative.
5. Ask the moving company about the equipment they use.
Different moving companies can offer a wide variety of services based on the available equipment for their staff to use. Independent owners might rent a truck whenever they can sign a job. Companies that are part of a franchising agreement might need to pool their assets with others in their region. Specialty items, such as a crane, might need to be leased, but the agency should have everything available immediately to perform a move.
If a moving company rents its equipment, it can slow down its ability to accommodate your schedule. It can even make them unavailable for work.
Are You Ready to Find the Best Moving Company?
Moving companies may come and go, but the best ones stick around because they know how to correctly treat your belongings. If you need white glove services, support for fine art, or help with a heavy item, then a cheap agency might add more stress to your situation.
The best thing that you can do to find the best moving company is to ask questions. If the answers you receive are not satisfactory, then it is time to move on.
If you are looking for good movers with an excellent reputation, contact our team today about your needs. We'll be happy to discuss your situation, stop by for an estimate, and review any specialty items that may need to go to your new place.
Cheap is fine for some, but good is always better. When you need to move, don't settle for an average experience. You will find that the best providers are more affordable than you might realize.
SHARE