You'll find plenty of opinions about the best time of year to move. The truth is a little murkier than most people want to admit. In an era when your thoughts or information get ranked for value, it doesn't seem like you're investing in a decent blog post without a definitive answer.
The truth is that your moving decision depends on what your needs are, how much you can spend on this process, and your overall preferences.
Once you have those issues figured out, you'll be on your way to having a successful moving experience.
When Should I Consider Moving This Year?
Each season has specific advantages to consider when you know that you'll be moving.
| | |
| --- | --- |
| Moving in Spring: | When you decide to move in the spring, the weather isn't as cold or harsh as it is during the winter. You'll experience less demand in March and April with local moving companies, which means you can still get a decent deal. Some families find that moving during Easter break is helpful since the kids are out of school. |
| Moving in Summer: | Most families move during the summer months since that's when school is out. The demand for homes is typically at its highest, which means you can sometimes get a better sales price. Since more people require help with their belongings, it can be challenging to find some help. You'll rarely have issues with the weather. |
| Moving in Autumn | When you move as the leaves start changing their colors, you'll transition into the off-season for most professional moving companies. Although deals aren't always available, it's usually easier to get onto someone's calendar. |
| Moving in Winter: | If you need to move when the rates are at their cheapest, you'll want to select this season. The risk of moisture damage is higher, and the threat of snow could be a problem in some parts of the country. You'll need to take precautions about tracking in mud, slush, and other unwanted materials to reduce your cleaning responsibilities after loading the truck. |
Other Factors to Consider When Moving
Although selecting the right season helps to make your moving experience more manageable, some additional factors can save you more money or make it easier to get on the schedule of your preferred local movers.
It's usually easier to move in the middle of the month than during the first or last week. Demand levels are typically lower, even during the busy season, since most leases end on the month's final day.
When you can move during a weekday instead of on the weekend, you'll have another chance to save some cash. There is usually less demand if you can move between Monday and Thursday during the week.
A final thought to consider is the time when you want to start moving. Although this option doesn't matter if you're renting a truck to do the work yourself, many professional moving companies can get you out of your old home and into the new one relatively quickly if you don't mind an 8 AM start time.
Considerations That Could Impact the Moving Date You Select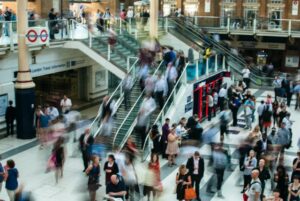 Not everyone has the option to move at an ideal time. You'll have several factors that influence your decision-making process, including family matters, work flexibility, weather, and location. The choices you make during that time should have value based on what you need.
If you have school-age children, it usually makes more sense to move during the summer. Although the cost is more, the lack of chaos when dealing with a new school mid-year is often worth considering.
Some people might find that they need to move when there is a busy time at work. It might be worth the extra cost to take care of the relocation project on the weekend so that you can focus on your responsibilities.
Although you cannot predict the weather, it's usually better to move during July or August if you want to avoid precipitation. If you live in a cold climate, moving in the middle of winter could have you trying to manage icy conditions.
If you need help scheduling a move, our team is ready to help! We're a year-round provider of professional moving services with a full suite of add-ons available to create the best possible experience in any season. Contact us today or request help online to discover how convenient and affordable it is to have help with your move.