Best Places for Living in States During Summer
Categories:
Moving Tips
Real Estate
When summer comes around, it's fun to live somewhere that lets you beat the heat. NYC is always a top choice since you have access to several beaches, the Hudson River, excellent museums, and a thriving nightlife.
If you're looking to get out of the city somewhere to have a great time, here are some of the best places for living when the summer months come.
1. Washington County, Maine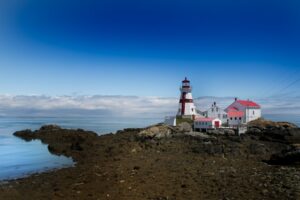 Although this area is one of the state's most rural spots, it's also a thriving place for outdoor activities without summer's oppressive heat. You'll find ATV trails to follow, plenty of lakes to enjoy, and a few mountains to climb. Small artist communities like Lubec are lots of fun to explore, while several community festivals can get you outside and meeting new people regularly.
2. St. Louis, Missouri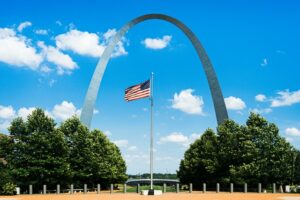 You can find numerous free concerts held in the city throughout the year. Many people come to dance in the streets, play some corn hole, or sit on their lawn with a favorite beverage while a parade marches along. One of the best events is the Festival of Nations, which allows you to explore various countries' culinary options.
3. Chittenden County, Vermont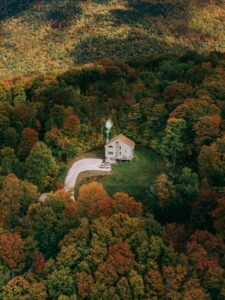 Although the Cheesemakers Festival in July is worth the trip, you'll find the right weather during the summer for exploring the different paths and trails throughout the state. One stunning example is the paved "road" cyclists take through Waterfront Park in Burlington. If you venture a few miles out of town, you can access some stunning sections of the Appalachian Trail.
4. Cook County, Minnesota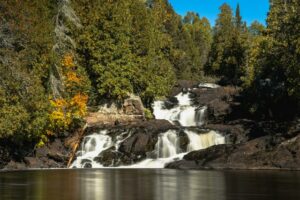 Once the snow clears in this northern area of the United States, you'll find some beautiful places to explore. If you grab a kayak, you can paddle along Lake Superior's shores for a cool day of fishing, swimming, and more. This region holds the state's record for fish variety, which means you can pursue everything from Steelhead trout to Chinook salmon.
5. Portland, Oregon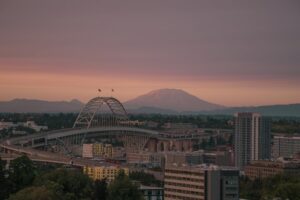 A trip to Portland can be lots of fun at any time of year. When you arrive in September, the Feast Festival is one of the best culinary experiences you'll have in the country. All the proceeds benefit charities that feed the hungry. Several rivers are in the area, and you're only about 90 minutes from the Pacific coast. Don't forget to stop seeing Willamette Falls, the second-largest waterfall as measured by volume in the United States.
6. Lake Tahoe (California and Nevada)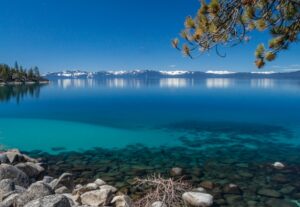 This beautiful lake offers unique opportunities to explore outside, enjoy a show, play at a casino, or rest at a 5-star resort. Boat rentals allow you to experience crystal-clear waters, while beaches give you access to swimming, picnics, and more. The sun seems to shine a lot here, which means you have access to plenty of outdoor adventures. You're only a few minutes from the Washoe Valley and even more hiking, which is why this spot is a prime summer destination.
7. Summit County, Colorado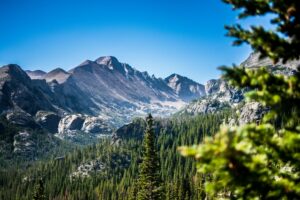 This county gets its name because of all the mountains you can find in the area. It's the home of several small towns that are fun to explore, including Silverthorne, Breckenridge, and Keystone. If you make your way to the Dillon Reservoir, you'll have enough room for boating and sailing. Several state parks are in the region, plus you'll find hundreds of miles of organized trails to explore. If you can stay until winter, world-class skiing opportunities are also present.
8. Teton County, Wyoming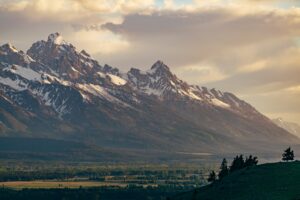 When summer comes along, one of the best places to visit in the United States is Grand Teton National Park and Yellowstone to the north. It's where camping, backpacking, and leisurely drives create the perfect mix of interacting with nature. Several alpine lakes in the area let you swim with a view of the various mountain peaks standing guard above. You'll love the clarity of Jenny Lake, even if you don't plan to do any swimming.
9. Whatcom County, Washington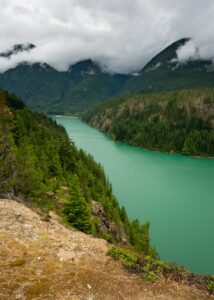 With North Cascades National Park to the east, Canada to the north, and island communities to the west, it feels like there is always something to do in this region that sits a couple of hours from Seattle. You can find quiet beaches where the waves come to your toes, fun downtown areas to explore, and the annual Tulip Festival, where acres of colorful blooms await your arrival.
When you visit the best places for living in the summer, you can enjoy the best of NYC or visit other locations in the United States that seem fun. If you include these adventures on your itinerary this year, you'll find that some beautiful spots are waiting to get discovered!
SHARE