When you sign a lease for an apartment, condo, or single-family home, it is usually for 12 months. Some property owners or management companies might offer agreements that last for three years, while others might only give you six months.
If you receive news that forces you to move before the lease expires, you'll need to take some steps to limit your expenses. It could be due to a job relocation, relationship status change, or any other reason that forces you to leave early.
It is essential to remember that a lease is a binding agreement. You'll want to review the document for escape clauses before notifying anyone.
What If I'm in the Military and Need to Move?

Although a lease is a binding agreement, enlisted military members have a few options unavailable to civilians through the Service Members Civil Relief Act.
If you are called to active duty, you have the right to break a residential lease without fault.
You can terminate the lease by delivering written notice to your landlord or property manager any time after getting called to active duty or receiving orders for that status.
Steps to Take When You Have a Short Notice Move
Since there could be legal consequences to breaking a lease on a short notice move, the first step is to prepare for these costs.
You can typically withdraw from a lease with appropriate notice, which is often 60 days. It's often necessary to pay fees or costs to help the landlord or property owner find a new tenant. In NYC, you can sublet your apartment until the end of the agreement to potentially avoid this expense.
If none of those options are available, it might be necessary to pay the remainder of the original agreement. Although reforms require a reasonable effort to re-rent an apartment, there's no guarantee that a positive outcome will occur.
Once you've alerted your landlord or property manager about the move and prepared for the financial costs, here are the next steps to take.
1. Get your belongings organized.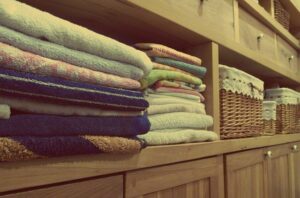 It helps to have your stuff ready to move when you need to leave on short notice. That process begins when you create a moving checklist. This document should contain everything you need to do to have a successful experience. It'll be easier to remember everything so that nothing gets left behind.
2. Find professional assistance for your move.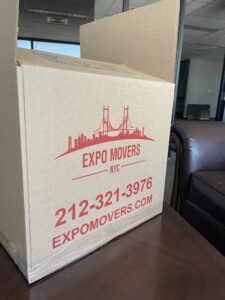 It can be challenging to manage a short notice moving experience alone. That's why hiring professional movers is a decision that makes sense. At Expo Movers, we can provide packing services, short-term storage, and more for your relocation.
3. Eliminate the clutter.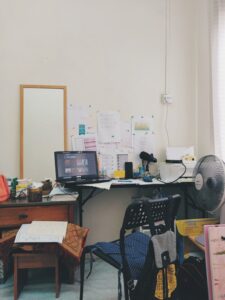 Moving can be an exciting new chapter in your life. It is also the right time to do some spring cleaning, even if you're relocating in a different season. When you have fewer items to pack, the short notice move can happen much faster. It'll also cost less to hire movers for this job since you'll be taking fewer items with you.
If you have heavy items to move, such as a piano, a specialty company might be necessary. Expo Movers provides white-glove services and other item-specific options that ensure you have a safe and affordable experience.
4. Grab the packing materials you need.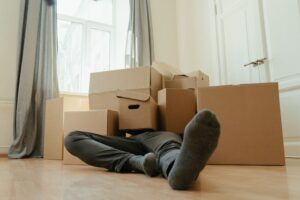 Although you could throw everything into a box, the risk of damage increases when you don't have packing materials available to protect your fragile items. You can purchase moving boxes at many retail stores or online, but they're also available at many retail stores for free. If you stop by and ask if you can take some that normally get thrown away, the owners often give you their blessing.
You'll want packing papers, foam peanuts, newsprint, furniture blankets, and plastic wrap to protect your items when moving.
5. Start packing in each room.
Instead of randomly packing items, it helps to start with one room on a short notice move. Keep each box in that space so that you can get it labeled for your next home. Anything with breakable items should get marked as fragile. That way, you and your professional movers will know to handle that package with extra care.
When you must move on short notice, it can help to find a tenant who can move right in while you're leaving. That will keep everyone's costs low, ensuring that you won't have lingering expenses to manage with your relocation. By following these steps, you'll find that this process can be relatively straightforward.