Where People Are Moving from New York: 8 Most Popular Destinations
Categories:
Interstate
Long-Distance
Real Estate
You may have heard that an exodus is occurring. New Yorkers are leaving in droves to explore the American wilderness called "Suburbia."
It started during the coronavirus epidemic. People began leaving to avoid the close quarters that NYC provides to prevent getting sick. In the months that followed, more left. Many have decided to make this a permanent change.
If it isn't COVID-19 pushing people out the door, it's stuck in a small apartment with the kids, a significant other, and expectations for everyone to work at home. People need space.
Where is everyone going when they leave?
Where Are People Headed from NYC?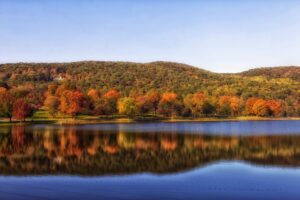 The top destination for people leaving New York City in Connecticut. Over 16,000 households changed their address to that state between March and June.
Why Connecticut? It keeps people close to the city, has a lower cost of living, and plenty of small towns that let you have some land and larger homes.
Here are the other destinations that New Yorkers are targeting.
Rural New York
Many New Yorkers are choosing to stay in the state. You can find people buying homes in Hillsdale, Hudson, Rhinebeck, and Schenectady. It's a practical solution for many because some movers charge less for an in-state move. That means it's cheaper to go from Yonkers to Albany than Yonkers to Stamford.
For those with a second home in the Hamptons, transitioning out of the city to the coast is quite common. Prices out there hit records, with the average single-family home priced at $1.1 million this summer.
New Jersey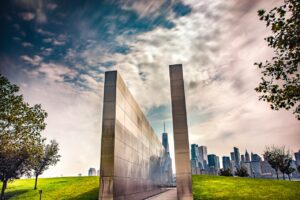 Almost as many changes of address forms for New Yorkers listed New Jersey as a household's new residence. Over 16,000 people forwarded their items to the Newark and Jersey City area. The commute can be shorter for some. You might need two hours from parts of Brooklyn to get to Manhattan, whereas it might be 45 minutes from your new home in this state.
Florida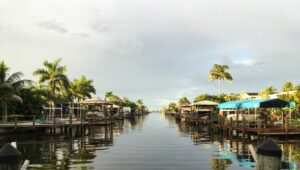 About 28% of people leaving NYC eventually make their way to Florida. Even Donald Trump moved his address, although his reasons had nothing to do with the coronavirus. This tradition of moving toward the sunshine and lower cost of living has expanded in recent days. The Miami, West Palm Beach, and Fort Lauderdale areas see a lot of activity.
Pennsylvania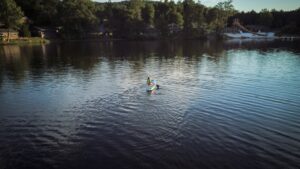 People are moving from New York City to Philadelphia to find urban life with more space. Although the city has a different atmosphere, you can see several similarities. It isn't out of the realm of possibility to commute, which adds an even greater attraction to this state. A few people are pushing even further west to Pittsburgh.
Washington, D.C.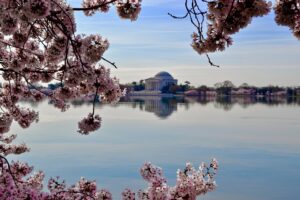 The Arlington, Washington, and Alexandria metro areas are another popular destination for New Yorkers trying to escape the city. This region has significant suburban areas that create quiet neighborhoods, historic districts, and plenty of places for the kids to play. The job market in the nation's capital is quite strong, with government positions available during difficult times.
California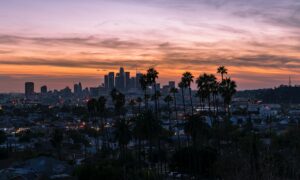 When a life change is necessary because of COVID-19, some people decide to go big with a cross-country move. Although this state is expensive for many, living in Los Angeles and the Bay Area is comparable to NYC. If you head to San Diego or the north's mountains, you could potentially save some cash.
Washington State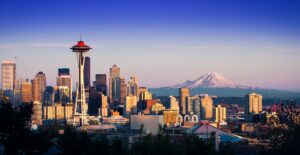 Seattle is another popular destination for New Yorkers because it offers similar perks to a California move without the hot weather. It rains more often there, but you also get affordable living opportunities and lots of space outside the metro region. Homes on the surrounding islands average about $300,000 per year, and you could be right on the water for that price.
Are You Planning a Move Away from the City?
Not everyone is leaving New York City. For some, the 24/7 hustle that exists here creates a home that can't be found anywhere else in the world.
New York may have struggled with COVID-19 in its early days, but the state is now a national leader in responding to this crisis. New Yorkers made that happen.
Because businesses are changing and jobs are leaving, you may need to follow where your career leads. That Midtown apartment might be too small to accommodate you all. If you're contemplating a move, let our team help.
You'll find us to be trustworthy, reliable, and professional. Our reviews tell the story of what you can expect from our services.
SHARE