When you live in NYC, life can feel like you're working as hard as you play. It can be an enriching experience for those who wish to prove themselves against the very best. Since most people are there for similar reasons, everyone gets who you are and what you hope to accomplish.
You don't make your way to New York City to be average.
The issue for many New Yorkers is that you spent about as much as you make. Since space in NYC is often in great demand, it can take time to feel like you're getting ahead.
Moving to a city like Nashville, with less than one million residents, can be the change of pace you need. Here is some advice to consider if you're thinking about making this relocation.
The Cost of Living Is Much Lower
The average cost of renting 500 square feet in NYC can reach over $2,500 in some boroughs. If you have a growing family and want three bedrooms, you're over $3,000 per month everywhere except Queens. In Manhattan, you're above $5,000.
When you move to Nashville, you'll pay less than $2,000 per month for twice the square footage.
Know Your Manners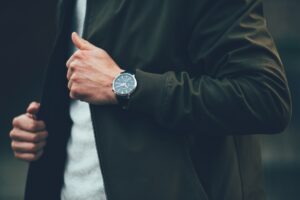 People get on with life in NYC. You can be whatever you want on any given day. It's a chance to explore who you are without others trying to dictate that experience. Living in Nashville is more about showing you know your manners. Even when there's plenty of room for everyone, someone will excuse themselves if they get within your bubble.
Some people use these manners sarcastically to push a passive-aggressive tone. It can be a bit challenging to distinguish the difference when you first move there.
The City Goes to Sleep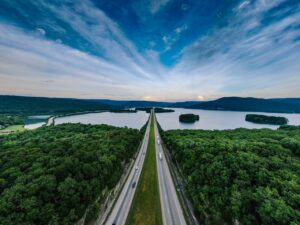 When you live in NYC, you can get whatever you want at any time of day. That's one of the best reasons to be here! When you live in Nashville, there are a few hours in the early morning where everything slows to a stop. Even the honky-tonks go quiet for a while.
If you've never lived outside of NYC, hearing the crickets chirp at night – especially if you live in the suburbs. When you love the bustle of the city, this transition can be challenging.
There Are Trees Everywhere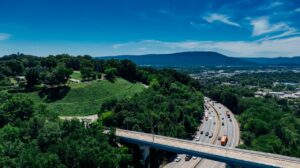 You can see plenty of trees in New York when you visit the various public parks in the city. When you move to Nashville, the greenery is quite surprising. You get used to the air quality in NYC, and Tennessee is definitely cleaner. That's not to say it is always better – a hot summer day with high humidity can make you feel like you're getting smothered in a thick blanket.
Since you're going to save some money by relocating to Nashville, it may help you invest in a high-quality air conditioner.
Nashville Is Less Diverse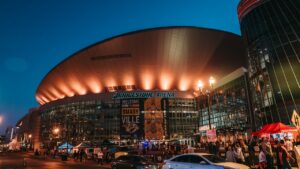 What makes so many people fall in love with NYC is its rich diversity. Every culture from virtually any country on our planet has representation. You can walk down any street and see different skin colors, culinary preferences, and attitudes about life. Although people tend to walk past you blindly, that exposure still makes you feel comfortable.
Nashville is a very different place. You don't find many rare cultural stories. Most of the population comes from a European background, so anyone who isn't white will feel like an instant minority. You may want to join different student or professional organizations to have the chance to feel at home.
You Have Travel Convenience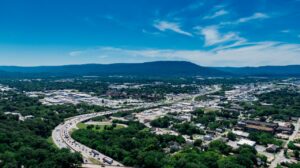 The Nashville airport is about 15 minutes from downtown on a bad day of traffic. If you need to travel frequently, the connections from this central hub can take you almost anywhere. Although living in the city almost requires everyone to own at least one vehicle, you'll still find that there's more elbow room to move about here than at other destinations.
The Tax Picture Is Favorable
Only a handful of states don't charge their residents with a state income tax. You could live in Washington, Texas, or Tennessee. Although several consumerism changes can affect how you purchase things since money gets raised in different ways, smart budgeting and spending can reduce your overall liabilities.
It helps to find a job in Nashville before moving because the city is highly competitive. Once you have that issue settled, you'll find that life in Tennessee can be quiet and peaceful – if you like that sort of thing.