Where to Move After New York City
New York City indeed is one of the best places to live on the planet. Whether you prefer its landmarks, entertainment venues, culture, or parks, there's something here for everyone.
If you can make it in NYC, then you can do anything! That's part of the unique charm of living in the Big Apple. It can be challenging, but it is a place with countless rewards to find.
Even people who love the city come to a place in life where they need to move on. We all live through different chapters, creating a unique story about who we are. If you've come to the end of your next one and it doesn't involve NYC, here are some places to consider moving for your next adventure.
Where Should I Move After Living in NYC?
1. Denver, CO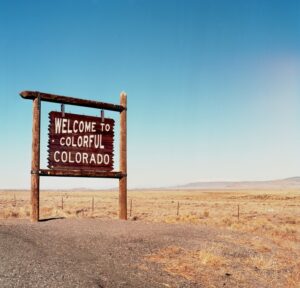 Denver was founded in the middle of the 19th century to serve as a hub for the gold rush in the Rocky Mountains. During the Wild West days, you could find plenty of pistol-wielding gamblers coming to town. Now, you'll discover the Mile High City is a fantastic place for fitness, outdoor adventures, and culinary opportunities. If you love to ski, several world-class resorts are available within four hours of the community.
2. Austin, TX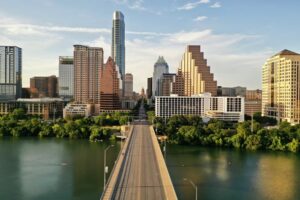 People are drawn to the capital of Texas because it offers plenty of outdoor entertainment spaces, live music almost every night, and several cultural institutions. You'll find a statue of Stevie Ray Vaughn greeting you at the river, the LBJ Presidential Library, and numerous festivals that bring some of the world's best artists to town. You can find everything from vintage record stores to vegan restaurants while having easy access to Hill Country.
3. Charlotte, NC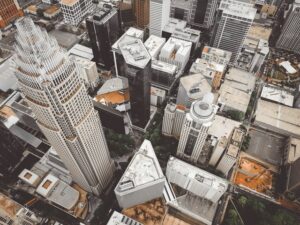 You'll find a lovely mix of Southern hospitality in this city without compromising on the cosmopolitan bustle that you love about NYC. It's a combination that makes it easy to fit in and fall in love with this community. You'll find that almost everything is manageable in the city, from the cost of living to the weather. Each weekend, plenty of free events are held to keep you and the family active throughout the year.
4. Des Moines, IA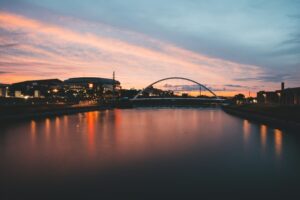 Although it's sometimes called a "flyover" state, Iowa offers a high quality of life while keeping the cost of living low. If you're looking for a place to settle down and start a family, the early Tudor and colonial-style homes in the city offer lots of space to enjoy. Des Moines has plenty of quiet neighborhoods to enjoy, but it also provides a buzzing downtown sector with condos and lofts to enjoy. You'll find a few lakes to stroll, a lovely Riverwalk, and lots of bike trails to enjoy.
5. Portland, OR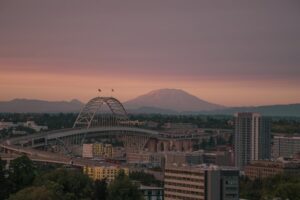 The energy you'll find in this city that sits about 90 minutes from the Pacific coast is quite fun. It tends to walk a thin line between having playful innocence and a wild side that your mother doesn't want to hear about at all. They host a soapbox derby for adults each year, naked bicycle rides, and one of the best culinary scenes in the country. The oldest public library on the West Coast is in the city, and lots of art galleries are sprinkled throughout the community for you to explore.
6. San Francisco, CA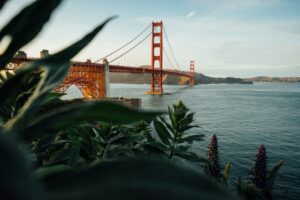 This city sits in a beautiful region while offering access to iconic landmarks. Whether you decide to stroll the waterfront, stand underneath the redwood trees, or enjoy the community's Bohemian lifestyle, you can be yourself when living here. Each neighborhood has a different personality, from the history of the Mission District to the beautiful hills of the Presidio. It's a place where innovation is encouraged. Many people say that they can't imagine living somewhere else after establishing roots here.
7. Ann Arbor, MI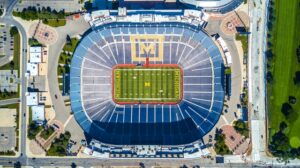 If you move here after New York City, you'll find a community of contrasts awaiting your arrival. Not only does it offer an urban and sports vibe, but it also retains some of its rural charm with plenty of outdoor activities. You also get the perks of it being a college town since that's where you'll find the University of Michigan. It supports a vibrant startup scene, international talent, and excellent public schools.
When you're ready to explore what life offers after NYC, several communities provide unique opportunities to meet new people or try new things. If you want to move outside of the United States, cities like London, Paris, Barcelona, Basel, and Frankfurt offer unique advantages to consider.
SHARE