Officials are recommending that if you can stay put during the COVID-19 months, do so. With rent moratoriums, unemployment assistance, and other support methods available, thousands of households make it work through these difficult circumstances.
If you must move out, Expo Movers is here to help. Many people left NYC's urban environment for something more rural or suburban to escape the virus's threat. You'll also find lower prices on some of the best neighborhoods in the city to help you get some extra space.
Some buildings have restrictions for move-ins or move-outs, so ask about those before developing a moving plan. Once you've got the go-ahead, this guide can take you through that process safely.
What Protocols Are Your Professional Movers Following?
From the time that the governor deemed moving companies to be essential businesses, our crews have taken numerous safety precautions to ensure you stay safe. Those policies include personal protective equipment, modified staffing, staggered loading, and other extra precautions.
If you are moving without help, consider how you receive the packing materials. Are they sealed and safe? At Expo Movers, we can provide containers that ensure your items receive the least exposure levels possible.
You can spray a disinfectant rated to kill COVID-19 on the surfaces of your packing materials to improve your overall safety.
If you hire a DIY moving truck in NYC, disinfect the cabin and the trailer yourself. Although the agency may have completed this work, it is often better to manage those circumstances yourself to ensure your safety.
What About Moving into a New Place?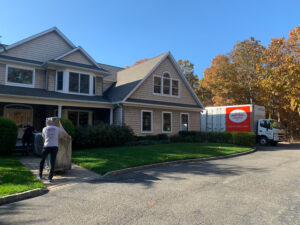 We'd highly recommend asking the building manager, supervisor, landlord, or owner for documentation that proves someone thoroughly cleaned your new home after the last tenant moved out.
If you do not receive this confirmation, ask for that service to be rendered for you. It may be a chargeable request, but it is one worth making.
When you move outside of the city into a single-family home, condominium, duplex, or similar residence, hire professional cleaners to address your carpets, hardwood floors, tile, linoleum, walls, and other surfaces to reduce the risk of coronavirus infection.
What Protocols Should I Be Following?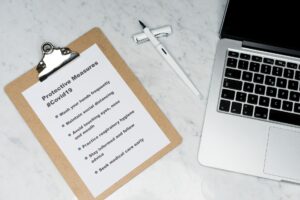 If you hire professional movers, it is only natural to want to be at home to supervise the experience. You may have some last-second items to get packed. Some people experience little anxiety when letting others around their belongings. Don't worry – it's a normal reaction!
When you are at home with others around, it is better to follow the same safety precautions as the company you hire. Wearing a mask, keeping hand sanitizer available, and washing your hands is helpful. Try not to touch your face!
Although your belongings should be fine, high-touch surfaces may need some disinfection during the moving process. Items like doorknobs, light switches, and handrails may need some attention, even if your movers are wearing gloves.
Please remember to follow the specific instructions for each cleaner used. Some disinfectants cannot get mixed.
What About Traveling to My New Home?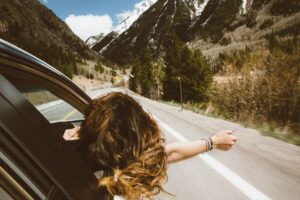 As a general rule, stay in your car if you don't need to travel far. Unless there is a need to stop somewhere, go from your old place to your new one directly.
If you need a break during the move, try selecting an outdoor location with lots of space.
When your only choice is a gas station, truck stop, or rest area, look for options that aren't busy to limit your exposure risk.
Trust nothing. Each time you leave your car, sanitize your hands. You might consider using disposable gloves when needing to touch things.
If you don't have a touchless payment method, consider sanitizing your card before handing it to an attendant.
What If I Have a Chronic Illness?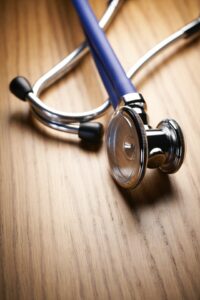 If you have a compromised immune system, moving to NYC may seem like a high-risk need during the pandemic. At Expo Movers, we'll listen to your concerns, develop a specific plan to address your health needs, and make whatever reasonable accommodations are necessary to reduce your stress.
You may want to speak with your insurance provider about stocking up on some prescriptions, especially if you're moving outside of your neighborhood. It might also help to find a new doctor while scheduling your professional moving services.
It has been an exhausting year for many in NYC. When you have vulnerabilities to manage, those circumstances get even worse. Moving creates a new chapter to enjoy, so don't forget to have some fun! Our city is beautiful, and sometimes pausing to take it all in is enough to help you get through the most difficult circumstances.