Essential Items to Buy Before Moving into a New Home
Categories:
Moving Tips
Packing
Real Estate
Whether you're renting a single-family house for the first time or you've purchased a new home, having a few essentials available before moving can make life a little easier.
Even if you've found a lovely tiny one-bedroom on the West Side, it helps to have a few items on hand to get through those first few days in your new place.
Here are the items you'll want to consider buying before you finalize your moving arrangements.
What Are the Best Items to Buy Before Moving?
1. Cleaning Products
Although landlords offer promises and sellers say that they'll leave things in excellent condition, you don't want to trust these words. It's not unusual for people to book it out of an old place right before you're ready to bring your stuff, which means everything gets left a mess.
Even if professional carpet cleaning and housekeeping work are involved, how do you know that the previous cleaners did a great job?
You'll want to stock up on disinfectants, multi-surface cleaners, glass cleaning products, and paper towels before moving.
2. Vacuums, Brooms, and Dustpans
If your new home has carpeting, you'll want a powerful vacuum available to pull any remaining dirt, debris, and pet fur from its surface. Even pro cleaners can miss spots, which means this investment can prevent exposure to some unwanted allergens.
When your home has hardwood floors, tile, linoleum, or similar surfaces, you'll want a broom and dustpan to help with cleaning.
It also helps to have a steam cleaner available for your hardwood floors and solid surfaces so that it acts as a natural disinfectant.
3. Spare Light Bulbs
Although incandescent lighting is the most common option used in homes, it also has the lowest energy efficiency rankings. Therefore, you might want to bring some LED options to replace those big multi-bulb fixtures. If you can only afford an upgrade for one room, consider updating the bathroom since those lights tend to be on the most.
When LED bulbs get compared to incandescent lighting, they use 75% less energy while lasting up to 25 times longer while operating. In addition, they don't emit much heat, provide the same look, and the brightness levels are often higher.
4. Window Treatments
Although many new homes come with blinds, your place might be the exception to that rule. If you don't have any curtains or drapes to use either, those open windows become a spot where the neighbors can see everything you're doing.
If you want to avoid that problem, consider investing in some curtains that you can install right away when moving into your new home. Since curtains filter the light, they're a fantastic option for maintaining privacy without creating darkness.
5. Bathroom Needs
After a long day of moving, you'll want to relax in your new bathtub or shower. But, if you don't have any supplies, it won't be as positive of an experience as you might have thought! It also helps to get toilet brushes, plungers, and some extra TP to ensure you have everything you need for your place.
If you want to spice up the décor a little, consider adding a bathroom-friendly plant or similar items to your space. It'll make the new place feel more like home almost immediately.
6. Power Supplies
When you bring your favorite lamp to your new place, it can be disheartening to discover there isn't a receptacle nearby to give it power. If your phone dies and your charger isn't available, what can you do?
That's why it helps to have power banks, extension cords, chargers, batteries, and other energy sources available for your electronics and essentials. In addition, you'll want to include at least one surge protector to safeguard your sensitive items.
7. Storage Solutions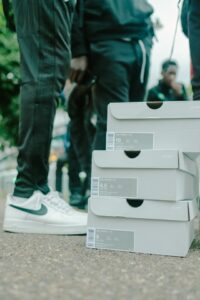 You'll want to consider packing some storage items along for your move into your new home. It helps to have several stackable plastic tubs, bins, and containers to keep your essentials safe and organized.
Your closets can also benefit from some new hangers. It might be time to upgrade what you have for your apparel since felted and wooden designs each serve their specific purposes.
Do You Have a Move Happening Soon?
If you're moving to a new place soon, it can feel a little overwhelming to pack and load everything while unloading it all on the same day. Even when you can rent equipment for 2-3 days to complete the work, the demands placed on your schedule can be enormous.
That's why professional hiring movers can be a worthwhile investment. Our teams can handle the surprises that develop, safely transport your items, and make the day less stressful. You can get a rough estimate to see what the cost might be by using our moving calculator today!
SHARE