The move is approaching fast, and now you may only have 2 weeks before you have to pack up and head off. It is a stressful time, but here at Expo Movers, we are the moving experts.
From helping you packing and move your belonging to assist you with storage, we want your moving experience to be a positive one.
What You Need to Do Two Weeks Before You Move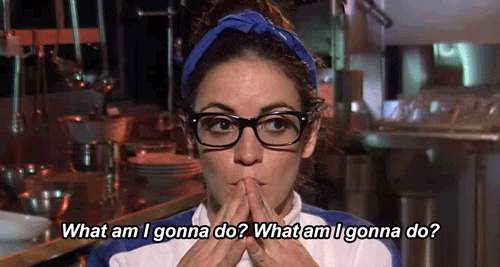 There is more to our business than just moving heavy things from one place to another, so to help you take the stress out of moving, we have provided you with a moving to-do list so you can sleep easy knowing you have everything under control.
Label boxes when packing them, ensuring you know exactly what is in each
Reconnect and disconnect all utilities from gas, phone, electricity, and water
Check for needed repairs in the new and old home, from painting to flooring.
If moving interstate, ensure you fix your car registration plates
Check for moving restrictions, including parking outside the new house.
Cancel any memberships you won't be able to use at your new residence, including gym and magazine subscriptions.
Contact any health professionals and vets to ask for medical records if you are changing your services.
Cancel and renew your home insurance
Explore activities in the new neighborhood to join as a family or an individual from sporting teams to clubs and groups
If you own a business, ensure all your clients are aware of the new information.
Rearrange any home services you used from a cleaner to a gardener
Change the address on your license, bills, and any mail you receive
If you have kids or dogs, arrange for them to be cared for on moving day or if you are moving interstate, weigh up your options.
Clean and organize as you pack, the use of your garage and storage spaces will help
If you are traveling a long distance, get your car serviced.
Gauge the sizes of each room so you know what furniture will fit in your new home and where it will go. This will make it easier on move day.
Throw out any goods you won't be taking with you.
Tie all loose ends in your old neighborhood, including saying goodbye to those you may not see again
Start taking apart furniture you don't need until after the move, so it is easier to load in the truck.
If you have kids, organize a new school.
If you are moving a fair distance, throw a going-away party.
The most important thing to do before you move is organizing the removal of your furniture.
How to Choose a Moving Company?
With Expo Movers, we take the stress out of any move and help make the transition easy and carefree. We know what you need, and as an insured and licensed moving company, we have the knowledge and services to help you with a few stand out features:
Loads of 5-star reviews on Yelp and other rating services
Years of experience in long and short distance moves
Reliable, trustworthy services
Competitive prices
We will be with you every step of the way to help you efficiently move, and with our estimator calculator, we can quote your move before we even put the first piece of furniture in our truck. Our levels of services also provide storage facilities so you can keep your possessions safe and secure for as long as you need.