How to Set Up Your Utilities in New York City
Categories:
Moving Tips
Real Estate
Are you moving to New York City for the first time, or are you moving to a new place a few blocks away?
When you need to move to NYC, then knowing how to set up your utilities will make the transition easier to complete. As a best practice, you should notify the service providers at least one month in advance of your moving date.
If you don't know the new address right away, then notify the utilities as soon as possible about your updated account information.
Information Needed to Set Up Your NYC Utilities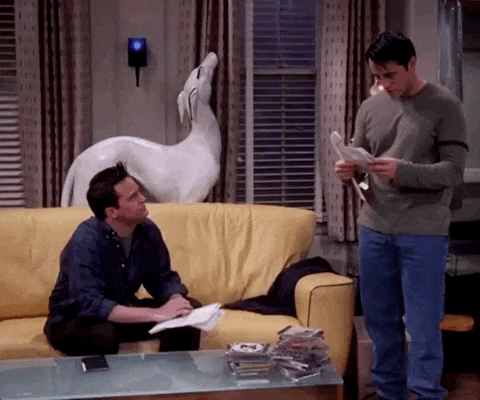 Utilities in New York City will need several personal information items to create an account for you. You must give them your name, phone number, current address, and your email address in most situations.
When you give the utility company your new service address, it helps to be as specific as possible. Give the representative the ZIP code, street name, and your unit number if you have one.
The NYC utilities will want to know when you want to start services at your new home. It can help turn everything on 24 hours before you move to have everything available for when you arrive on moving day.
If you are new to the NYC area, some utilities might request a credit check before starting services for your new property. You might receive a request for your Social Security number. Alternative forms of identification are often suitable, so talk with the representative about what options are available.
The credit check is to determine if a security deposit is necessary for your new account. If you are moving to a different borough, this step is usually ignored unless you're switching utility providers for some reason.
Your utility company will need to know if your postal address is different from the physical location where services are necessary.
Then stay in contact with the utility companies as your moving day arrives. Schedules can sometimes change for contractors, so updating the installation work you have going on at the new place can save you some money.
If the utility needs to move your appointment, they will contact you at the information you provided during your initial request.
How to Contact NYC Electricity, Water, and Gas Utilities
Con Edison is the provider of electricity in New York City. You can contact them by dialing 1 (800) 752-6633. If you are moving to NYC for the first time, call the utility at (212) 243-1900. You also have the option to apply for services or change information online.
You will need to speak with Con Edison about gas services in the city as well. The contact information is the same as it is for electrical services.
Some homes in Brooklyn, Queens, and Staten Island receive service from National Grid, so your Realtor, landlord, or building manager should let you right away if this is the case. You can dial (718) 643-4050 to set up this utility service.
Water utility services are through the city's Department of Environmental Protection. Unless you are a property owner, it is not necessary to set up an account. If you do need to contact them, you can dial (718) 595-7000. Hours are between 9-6 on weekdays and 9-2 on Saturdays.
How to Set Up Television, Phone, and Internet Services in NYC
Several different television providers offer services in New York City. You will want to shop around to determine which one can meet your needs for the best price.
Depending on your property or building, you may have the option to choose satellite television. Dish and DirecTV are the two primary providers. Dial 1 (800) 798-4970 if you want to go with the first option.
If you prefer DirecTV, you will need to choose your specific borough to find the correct contact information.
Cable TV providers include Time Warner, Cablevision, and Verizon.
Call 1 (800) 892-4357 if you prefer Time Warner. You can reach Verizon at 1 (800) 837-4966. Cablevision doesn't have a toll-free line, but you can still contact them at (718) 975-1140.
Moving tends to be stressful, but you can take a lot of worries out of the equation with some advanced planning. By following this guide to NYC utilities, you can set up what you need at your new home in a few minutes. Then you can focus on the rest of the work you need to do, or you can find professional movers who can give you a helping hand!
SHARE