When most people outside of NYC think about living in the city, they picture Manhattan. There's a lot to love about this borough, with its proximity to the water, cultural diversity, and numerous job opportunities.
The primary challenge that people have when contemplating life in Manhattan is its cost. This borough is one of the most expensive places to live in the United States.
For those that already live here, the trade-off of a pricey lease is the multiple benefits that the city provides to them each day. It doesn't matter who you are, what you do, or whatever other demographic traits you feel defines your life.
Manhattan invites you to come as you are. When you move into the borough or come to NYC for the first time, you'll find these benefits are waiting.
List of the Advantages That Manhattan Offers
1. You can pick your favorite moments every day.
Manhattan offers several neighborhoods that let you pick the perfect environment. If you love the sounds of the city or need some peace, you'll find a spot that feels perfect. Even when you might need a getaway, places like Central Park offer enough expansiveness that you can feel like you're alone while millions of others go about their business. It is a genuinely unique experience!
2. It is the definition of a cultural melting pot.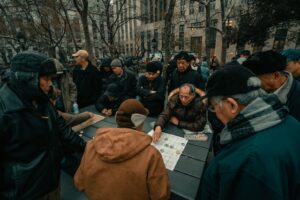 Even after the COVID lockdowns, the restaurants, delis, cafés, and bodegas are among the best reasons to live in Manhattan. You could try something new each day for a year without experiencing duplication. It's one of the most diverse areas in the United States culturally. You'll find over 200 languages spoken in the borough, with roughly the same number of immigrants and naturalized citizens living here compared to those born in the country.
3. You can find affordable spots to save money.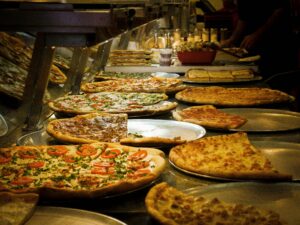 The most significant sticking point for people wanting to move to Manhattan is the cost of housing. With rental prices above $3,000 per month in most buildings, you're already topping out the budgets for the average household. With landlord stipulations requiring an income of 80 times that amount, you may not qualify on your salary alone.
There are ways to get around those income stipulations if you need to be in Manhattan. You can also save money by being smart about how you shop for essentials. Grabbing a pizza slice for a buck is easy here, and you'll find plenty of additional options at a similar price.
4. It is easy to navigate around NYC from Manhattan.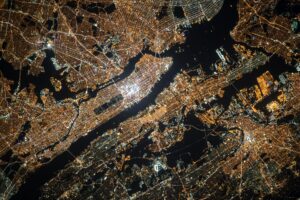 Manhattan is well-connected to the rest of New York City. It won't take much time to travel to fun destinations when you've got some time off from work. You can hop onto the subway and go virtually anywhere, saving on the expense of vehicle ownership simultaneously.
Although you may do more walking when living in Manhattan than you're used to doing where you currently live, the extra exercise is helpful. You'll need to plan for the time it takes to arrive at work or when you go shopping without the help of a traditional vehicle.
5. Fashion is a priority in Manhattan.
If you love to buy clothes, look fantastic, and show off your personality, Manhattan is the perfect place to call home. For most occasions, people dress up here, even if it is to meet someone at the local bar for happy hour. You can also find moments to dress down and be comfortable, especially if it's a sunny day and you're spending time in one of the borough's parks.
People accept you for who you are in Manhattan. Unless you want to be lonely, you'll find connections here.
6. You can find a great job in Manhattan.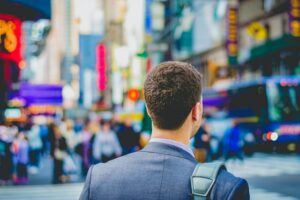 Job opportunities are available in Manhattan across numerous industries. If you are moving to NYC for the first time, it might be helpful to secure your employment before finding a place to live. Whether you prefer something in the service sector, want to be on Wall Street, or have a startup idea to pursue, you'll find the right place in the city to establish roots and work toward your goals.
Manhattan has something for everyone. You'll have fun whether you're into art, music, sports, or theater. Virtually every activity has a group that you can join, and if there isn't one, you can create it to start meeting new people and making friends. That's why NYC is one of the best places to live in the world today!