In the moving Coming to America, John Landis explores the idea of an African prince coming to New York City to find a bride. Where else would you try to find your future queen than in Queens?
Although you can tell the movie was made in the late 1980s by everyone's hair and fashion, there is still a ring of truth to the premise. You can find a path toward your hopes and dreams when you start living in Queens.
You'll notice several benefits right away if you can find a place you love in the borough. Here is some of what you can expect.
What Does Life Become Like When Living in Queens?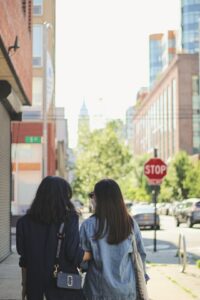 When you start living in Queens, you'll discover the stoop parties almost immediately. You'll find everything from chess tournaments to barbecues happening at this spot. If your building doesn't have one, you'll want to make friends with someone who does so that you have a fun place to hang out all year.
That's one change to your routine that may happen when living in Queens. Here are some of the others to expect.
1. Your commute will be fantastic.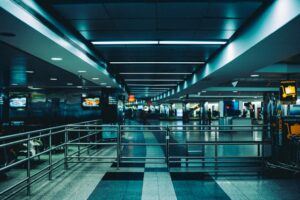 If you live in Brooklyn and need to get to Manhattan, you're often stuck transferring from the G or the L to get anywhere. Even if you can get away from that issue, you're stuck on public transportation for more than an hour in many places.
When you live in Queens, you can ride the E, M, or R lines straight into Manhattan. It takes less than twenty minutes for some people to get to work. You'll even find multiple options to use during the weekends when you want to explore.
2. Food is a priority in Queens.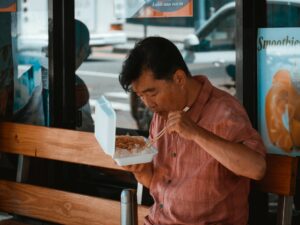 Do you remember when Taco Bell marketed themselves as the provider of the Fourth Meal? Queens' residents were already working with diners in the borough for this need for decades! Take a stroll along 30th Avenue late at night, and you'll find spots serving full dinners at 2 AM. Plenty of eateries stay open around-the-clock.
The street carts in Queens are another food phenomenon that you'll enjoy. Instead of eating dry chicken or questionable hot dogs, stroll down Roosevelt when you get hungry. You'll discover carnitas, chicken tikka masala, and some traditional food truck favorites creating an incredible aroma.
Local shops are always a priority for Queens residents. Instead of stopping at the local Starbucks, look for places like Martha's Country Bakery.
3. Queens and beer gardens are a thing.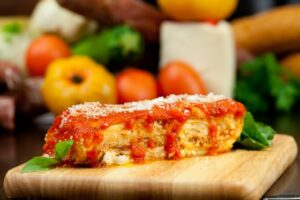 You'll find more outdoor places to drink in Queens than in any other NYC borough. You'll find the oldest ones in the city here at Bohemian Hall, and Studio Square also offers a fantastic one. People have strong opinions about the pros and cons of each one, but you'll love them both for different reasons.
4. Dollar store culture is a real thing in Queens.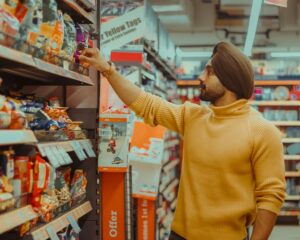 If you're used to shopping at the neighborhood drug store, that routine will change once you start living in Queens. Dollar stores are the place to be when you need supplies. You can find everything from gift wrap to cleaning chemicals at these retail establishments. Most people here have a list of their favorite places to shop, a backup location if something is out of stock, and a third one if the other two don't have what they need.
5. You have an incredible arts scene to explore.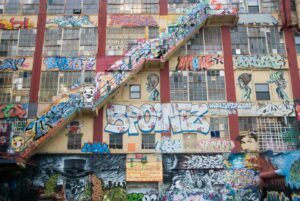 Although Manhattan often grabs the headlines for the NYC art scene, do not underestimate what Queens offers. There's a MoMA branch in the borough to explore, the Noguchi Museum, and contemporary pieces at the SculptureCenter to enjoy.
The latter was founded as The Clay Club in 1928 by Dorothea Denslow, across the street from the local children's museum. Denslow used to invite the kids and other artists to share her studio space. Although they've moved locations over the years, over 750 artists have presented works through the annual exhibition program.
You'll also find the only hands-on science center in NYC in Queens to explore. It offers over 60,000 square feet of workshops and exhibits to tour.
What Will You Discover in Queens?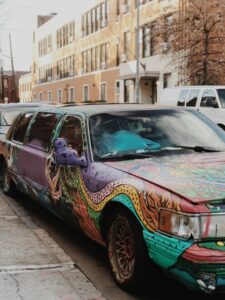 Queens provides numerous opportunities to leave the concrete jungle when you need some peace. The borough's botanical garden offers about 40 acres to explore, while places like the Voelker Orth Museum offer Victorian-era landscaping, beekeeping workshops, and other fun outdoor events.
When you start living here, you'll find the benefits can get customized to meet your specific needs! That's why Queens is one of the best places to live in NYC.