Like much of the northwest, some Brooklyn areas have become prime real estate spots, even with unpredictable markets. Brownstones are a hot commodity right now.
List of the Best Neighborhoods in Brooklyn
Manhattan might still be popular because of its branding, but Brooklyn doesn't take a back seat to it anymore. If you're ready to make a move, then these are the best neighborhoods to consider.
1. Bay Ridge
The best part about this neighborhood is that it hasn't changed much in the past 50 years. It is a lovely mixture of the old mixing with the new to give you a feeling of togetherness. You might be in the metro NYC area, but this community feels like small-town America. You're close to the Brooklyn and Manhattan bridges and the bay, with 86th Street offering incredible shopping opportunities. The restaurants on 3rd Avenue are also fun to explore.
2. Park Slope
This neighborhood has been one of the hottest places to live in the region for over 30 years. If you want to settle down with your family, then this is the place to be. It has excellent public schools, safe streets, and consistent real estate value. It isn't cheap to live here since a brownstone in good condition might go for more than $1 million. If you can afford the entry, then you'll love living here.
3. Williamsburg
Before World War II, this neighborhood was the most densely populated one in the United States. After the conflict, refugees began to settle here to create a diverse and welcoming environment. The industrial buildings and factories attract artist colonies, entrepreneurs, and anyone else who loves the idea of high ceilings and open spaces. This combination of factors makes it one of the most vibrant areas of the borough.
4. Greenpoint
If you were to go back in time to the 18th century, this neighborhood would be farmland. Orchards and farms caring for livestock filled the area. Later, it became the place for shipbuilding and marine commerce, so European immigrants quickly settled in the area. The East River waterfront is a fantastic place to be when living here. It is still called Little Poland by some, but you will find multiple-generation households from all over the world living here.
5. Clinton Hill/Ft. Greene
During the middle of the 19th century, you lived in Clinton Hill if you had money. It was where you built a mansion after you made your millions. Charles Pratt built one for himself and three others – one for each son. The area is now a thriving arts community, but you're also near the Brooklyn Navy Yard. It's a blend of young professionals and their families, along with several affordable shopping areas. It is one of the more affordable neighborhoods you'll find in the borough today.
6. Bushwick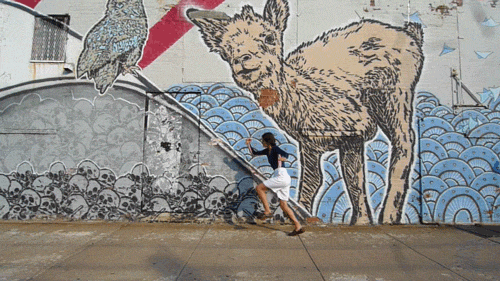 This neighborhood is in central Brooklyn, and it is just beginning the gentrification process. It is an emerging area for single professionals, writers, and freelancers who love the idea of being involved with change. The apartments are still renting affordably here, and it is still your classic blue-collar, hard-working community.
7. Gowanus
It used to be the hub of commercial shipping activity. Then it became one of the most polluted areas in the New York City metro area. It was a place that was stuck until 1999, when cleanup efforts were finally approved. Most of the buildings have gone through renovation efforts to make them suitable for residential use, but the neighborhood still retains an industrial feel. Neighbors gather in the local bars to watch TV, and several areas are transitioning into family-friendly spaces.
How to Find a Great Deal in Brooklyn
If you want to move to one of these great Brooklyn neighborhoods, start looking early for a great real estate deal. Many of them are done privately, so don't rely on brokers' listings alone to find your next home.
When you're ready to make the transition, hiring professional movers can take all of the stress out of the situation. You can worry about setting up your new place, getting the utilities in your name, and all of the other chores you must manage. Let us worry about loading and unloading the truck.
Brooklyn is a fantastic borough to call home. Explore each of these incredible neighborhoods to see which one feels like the perfect fit.