Moving to a new address offers two critical stressors to manage. First, you need to get your stuff out of the old place and organize it in the new one.
Although it can be exciting to design a new room or home layout after moving, it can also be hard work. Who wants to spend the entire day moving furniture in different spots to find a design you prefer?
That's why it helps to download one of today's top furniture layout apps for room design. When you can see your space virtually, it's much easier to create a user space that makes sense for your needs.
Top Free Home Design Apps to Use Today
Even though numerous paid apps are out there that can help with furniture layout needs, some of the best ones are 100% free. Here are the best options to consider using when you're ready to start designing your space.
This furniture design app is one of the most extensive options you'll find for free today. It allows you to create spaces with all the room's details, including stairs, windows, and other architectural options. In addition, since it delivers a 3D result, you'll get a straightforward visualization that helps you understand the choices you have at your new home.
If you want some design inspirations for your rooms, the app's gallery has several user-made options to consider.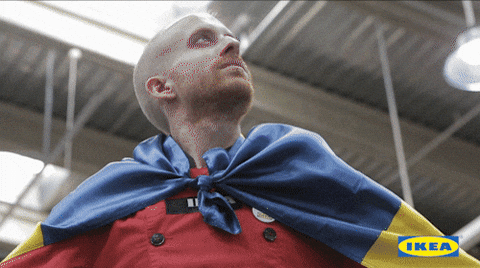 If you have an NYC apartment filled with Ikea furniture, it makes sense to use the company's app to visualize how something will look in your new room. This free download lets you configure the floor plan of your home, choose from the store's décor and furniture options, and even calculate costs if you want something new.
With this furniture layout app, you'll have access to the bathroom, bedroom, and kitchen planners.
This free design app comes from Autodesk. They've offered some essential tools in the past, including AutoCAD and REVIT. It's a user-friendly option that doesn't require any formal training to start using it. You'll have access to drag-and-drop choices that create designs and floor plans to consider.
The best feature with Homestyler is the furnish and decorate tool. It lets users select furniture, appliances, and even cabinets to create the space they want. Then, you can choose area rugs and some other finish items from several companies to finish and print your plans.
4. Home Renovator
Although this app is meant more for larger construction projects, it can help homeowners who move into a new place determine what they need to do for a significant renovation. You can select drywall, paint, ceiling tile, deck projects, and even insulation to get some ideas for your design.
The app has free worksheets that let you review tool requirements and other needs for your project. It even delivers a budget price to help with the negotiation process.
This 3D design app for rooms is perfect for those who want extra customization options for their layout. Although the download is free, you must create a profile for login information. If you're going to save, export, or change your plans, you'll need to upgrade to the paid version.
You can choose each furniture component by name before dragging it into the design. You'll get the dimensions of each item by name and size.
This app is more like a suite of different programs that completely visualize what you want to accomplish for each room. When you use the flowchart application, it's possible to create an entire floor plan. It's even suitable for commercial needs.
The only drawback is that the free usage period expires. It's about $300 for a single license, although you can save some by paying month-to-month for your design needs. It has an almost infinite database of potential items, which means you'll have a complete solution for projects of any size.
Using this app for furniture layout, you'll start in a 2D area that builds the room from scratch. Once you've completed the initial details, you can finish with the different accessories and furniture you want to use. It's free to try the 3D conversion, but the full version does have a paywall.
When you have a furniture layout app helping to design your new space, it'll be much easier to maximize the comfort and convenience each room offers. Since many of the best tools are free, there is no risk in trying those on this list to see what you like.