Home Staging Services
Categories:
Real Estate
Storage
Setting the Stage for Sale
In the competitive world of real estate, first impressions are everything. This is where home staging steps into the spotlight, transforming ordinary spaces into compelling, inviting homes that captivate potential buyers at first glance. And when it comes to partnering with the best in the business, Expo Movers offers unrivaled expertise in the domain of home staging.
We understand the unique challenges and intricacies of presenting a home in its best light, ensuring it doesn't just sell, but tells a story. A story where every potential buyer can envision their future.
Why Home Staging is Essential for Selling Homes
Benefits Beyond Aesthetics
Home staging transcends mere aesthetics. It's a strategic approach that can lead to faster sales and often, better prices. By tapping into the emotions and aspirations of potential buyers, staged homes often stand out in crowded markets, creating an unforgettable impression.
The Psychological Impact
Consider walking into two homes – one that's empty and one that's meticulously staged. The former might echo with emptiness, making it difficult for visitors to gauge space or visualize their belongings. The latter, however, evokes a feeling of warmth, possibility, and potential. It allows visitors to dream, to foresee their lives unfolding in that space. This psychological impact often translates to a quicker sale, as buyers are more inclined to act on homes they emotionally connect with.
Expo Movers: A Trusted Partner for Home Staging Professionals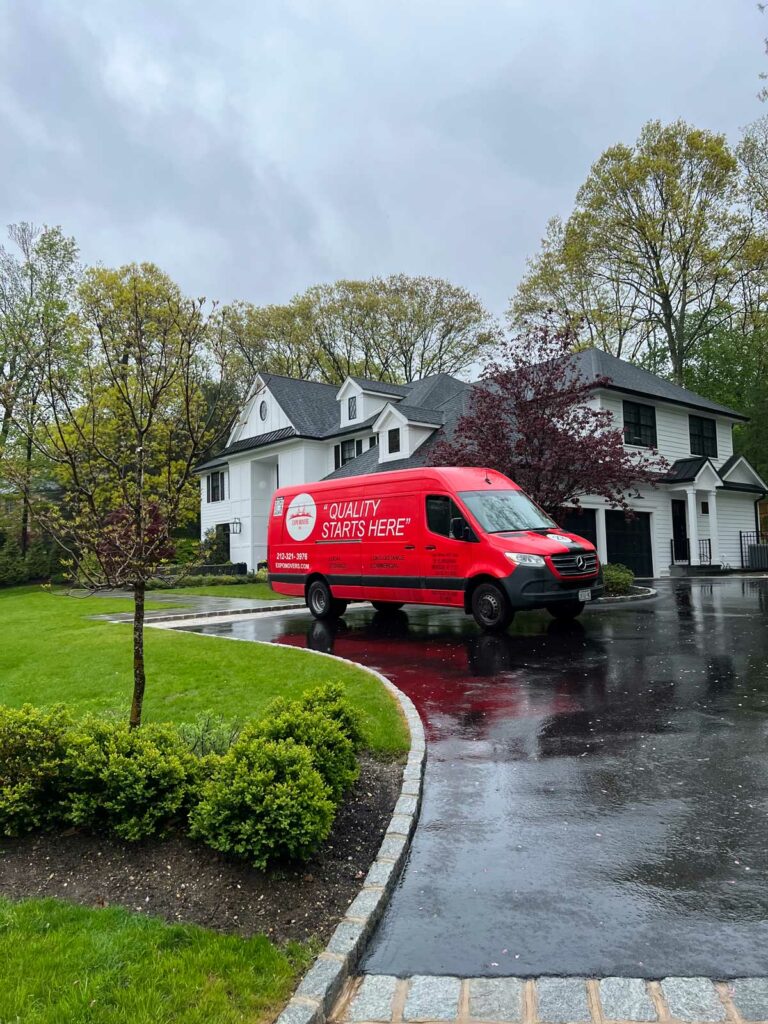 At Expo Movers, we've honed our skills and processes to align perfectly with the needs of home staging professionals. We don't just move items; we bring visions to life. Our team is adept at understanding the nuanced requirements of the industry, ensuring that every piece of furniture, every decor item is treated with utmost care and precision.
We recognize that in the world of home staging, every detail matters. A misplaced item or a delayed delivery can disrupt the entire vision. That's why we pride ourselves on our punctuality, professionalism, and dedication to perfection. With Expo Movers by your side, you're not just getting a logistics partner; you're getting a team as committed to the sale of your property as you are.
Seamless Integration of Interior Design Storage Solutions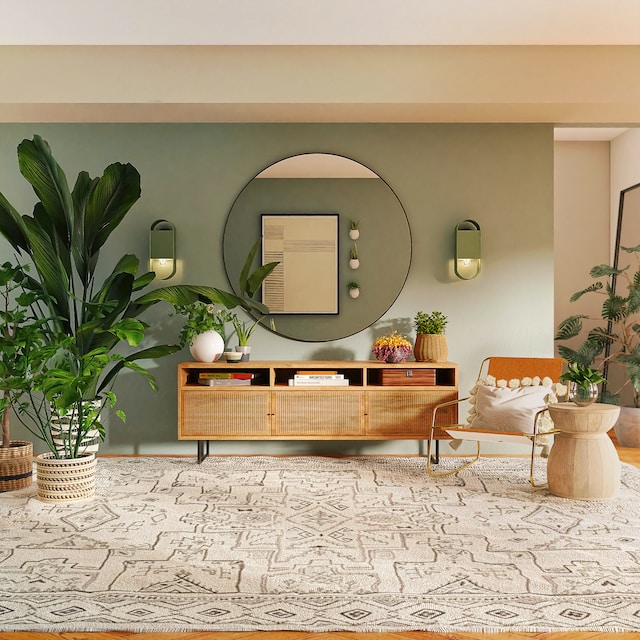 In the realm of home staging, often the beauty lies in the details. But managing those exquisite details, especially the furniture and décor items, demands meticulous care. At Expo Movers, we've pioneered an integrated approach that marries our home staging prowess with specialized storage solutions tailored for interior designers.
Customized Care for Your Precious Items
Every designer piece, whether it's a grandiose chandelier or an intricate wall décor, holds a unique story. We respect that narrative and ensure that each item is stored with the personalized care it deserves, safeguarding against potential damage, dust, or wear.
Swift and Efficient Deliveries
In the fast-paced world of real estate, delays can prove costly. Recognizing this, our storage solutions are structured to facilitate quick retrievals and deliveries. So when a property needs to be staged, your items are on-site, on time, every time.
Receiving, Inspection, and Direct Delivery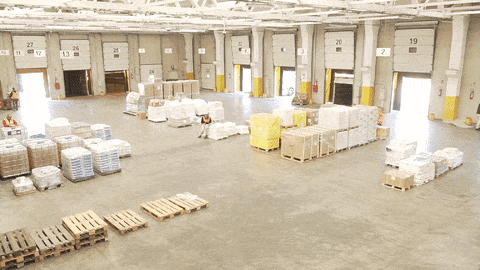 At Expo Movers, our excellence commitment extends beyond storage and moving. We offer a comprehensive suite of services tailored to real estate professionals' and interior designers' unique needs.
Receiving and Inspection
Avoid the hassle of coordinating with multiple vendors. When your furnishings and décor items arrive, we receive them on your behalf, conducting a thorough inspection to ensure no damage has occurred during transit. It's an added layer of quality control, ensuring what you envisioned exactly gets to the staging site.
Direct Delivery to the Destination
Once inspected, we ensure that each item is carefully packed, secured, and delivered directly to the staging site or your chosen location. Our streamlined process is designed to minimize potential issues, ensuring that the staging setup process is smooth and hassle-free.
The Competitive Edge with Expo Movers
In today's saturated market, having an edge can make all the difference between a property that lingers and one that sells. With Expo Movers, that competitive advantage comes built-in. By amalgamating superior home staging services with seamless storage solutions, we provide real estate professionals a one-stop-shop for all their needs.
A Tailored Approach
No two properties are the same, and neither are their staging requirements. At Expo Movers, we recognize this and offer tailored solutions, ensuring that every property is showcased in its best possible light.
A Reputation for Excellence
Time and again, real estate professionals and interior designers have trusted us with their most significant projects, and we've delivered. Our track record speaks volumes about our commitment, expertise, and the unparalleled value we bring to every project.
Collaborating with Interior Designers: Our Specialized Approach
At Expo Movers, we truly value our partnerships with interior designers. It's through these collaborations that we're able to elevate our home staging services to artistry. We understand the precision, vision, and passion that designers bring to the table. Our role? To ensure their visions come to life seamlessly.
Mutual Goals, Shared Visions
We recognize that the ultimate aim is to create spaces that resonate with potential homeowners. By working closely with designers, we align our strategies and execution to ensure this goal is met consistently.
Past Collaborations: A Testament to Synergy
Time and again, we've teamed up with renowned interior designers to deliver impeccable results. These collaborations not only amplify the aesthetic appeal of the properties but also enhance their market value.
Streamlined Delivery: From Storage to Property
Getting items from storage to the property might seem straightforward, but it's a process where every detail counts. At Expo Movers, we've perfected this process, ensuring efficiency without compromising on care.
Handled with Care, Delivered with Precision
Each item, no matter how big or small, is treated with the utmost respect. Our teams ensure safe transportation, and during installation, we take extra precautions to ensure each piece is positioned perfectly.
Efficiency in Every Step
We know that in the world of real estate, time is often of the essence. Our streamlined process ensures that items are delivered on schedule, facilitating a smoother staging process.
Success Stories: Making Houses Feel Like Home
Over the years, we've had the privilege of working on countless projects, each with its unique story. The feedback from real estate agents and homeowners alike has been heartening.
Such testimonials drive us to continue exceeding expectations, ensuring every house we stage feels like a potential home to prospective buyers.
Partner with Expo Movers for Your Home Staging Needs
In the dynamic realm of real estate, it's the details that often make all the difference. At Expo Movers, we're not just offering a service; we're offering a partnership. A collaboration where our expertise in home staging and storage solutions propels your properties into the spotlight. Experience the Expo Movers difference and let's create spaces that don't just sell, but tell stories. Reach out to us today, and let's embark on this journey together.
SHARE