You're ready to move. Everything is scheduled, and now you're in full-time packing mode. However, as you examine everything, you realize that some of your furniture doesn't need to come along for the ride.
It might be that stuffy, old couch. But, then, there's the thrift shop table that's seen better days. You might even take the opportunity to upgrade your bedroom with your new address.
If the large furniture items aren't suitable for donation, you'll need to follow the bulk item disposal rules in NYC.
Definition of Bulk Items in New York City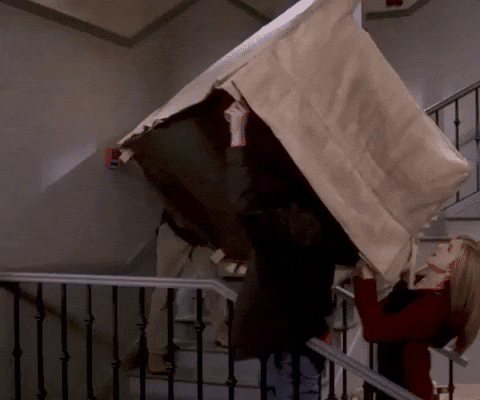 In NYC, bulk items constitute anything too big to fit into a bag or a trash bin. Therefore, it is possible to receive free curbside removal of these items outside a residential building.
You can set them outside on your usual recycling collection day if you have bulk rigid plastic or metal items. The unwanted furniture will disappear with the pickup.
When you have non-recyclable items, the bulk products get picked up on trash collection days. It might be necessary to contact NYC311 to schedule an appointment for this service. Anything larger than 4×3 feet requires a pre-scheduled pickup time, but you can have up to ten items collected at that time.
The city wants you to place your bulk items at the curb between 4 PM and midnight the day before your appointment day or regularly scheduled services.
Some exceptions or additional rules apply for electronics, commercial waste, CFC, Freon, and other items. NYC Sanitation offers a website where you can search for the specific rules that apply to your large furniture items to dispose of before moving.
How to Schedule a DSNY Appointment
Appointments for picking up large furniture items cannot be made during holidays or when operations have been suspended due to weather.
You can schedule an appointment up to four weeks in advance, but a next-day pickup time must get on the calendar by midnight the previous day. Some rules apply to collection requests for items bigger than 4×3 feet.
Once DSNY confirms the schedule, set the items outside after 4 PM for pickup.
The city will collect up to six oversized objects from DIY and home improvement projects in one- or two-family homes. Contractor debris must usually use dumpster services or a private carter.
If you're disposing of rugs, carpets, or lumber with your large furniture, they must be securely tied together in bundles that are no bigger than 2×4 feet.
When you've decided to upgrade your mattress or box springs, the items must be sealed within plastic bags before placing them curbside. This step is taken to avoid the spread of bed bugs. Failing to take that extra action can result in a fine of $100.
You can tell the city what items you want to have picked up during your appointment. For example, you can indicate tables, bed frames, dressers, couches, mattresses, and wooden boards or planks in the large furniture category.
An "other" category is for items that don't fit into those designations.
What If I Have Oversized Furniture to Remove?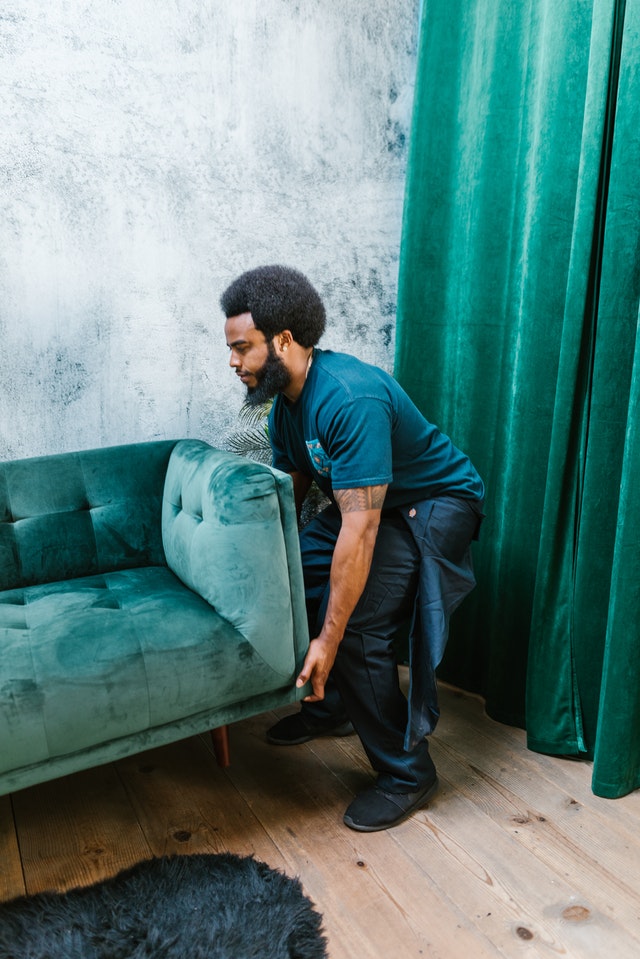 If your large furniture item is too big to fit into a regular-sized collection truck, you'll need to break it into two or more pieces. When you're getting rid of most items in this category, you can just cut the products in half or use a hammer to break things down into pieces the city will collect.
Some items cannot be broken down into smaller components for various reasons. Therefore, hiring a private removal service is often necessary if you find yourself in that situation.
If you want to know if DSNY can pick up your large furniture item, you can send the dimensions and a brief description of what needs to be tossed in writing. The easiest way is to provide this info in an email sent to customerservice@dsny.nyc.gov.
In the past, you could take some large furniture items to a public dumpsite, but those locations are no longer available. You can only access particular waste disposal locations for paint, motor oil, batteries, and similar items. Taking bulk items to one of these sites will cause you to be turned away.
If you have items that could be reused, a professional moving company can help you transport those belongings to storage for later use. In addition, some charities perform pickup services, especially if you have multiple items to donate.
When the items are smaller than 4×3 feet, they are considered regular refuse and should be placed outside on your next collection date.