What Is the Average Cost to Move from New York to Florida?
Categories:
Interstate
Long-Distance
Several good reasons exist to move from New York to Florida. The cost of living is a little cheaper, real estate is more affordable, and there is plenty of sunshine to enjoy throughout most of the year.
Since you're moving more than 1,000 miles away when you relocate from New York to Florida, a licensed interstate moving company must provide services unless you take the DIY approach. It isn't a local move that can benefit from multiple trips, which means the logistics of a long-distance relocation must get handled ahead of time.
If you rent a truck to do all of the work yourself, the average cost of moving to Florida from New York is about $1,500. When you hire professionals to do the work for you, the final price usually falls somewhere between $2,500 to $7,000.
The final cost depends on what you bring to your new home, the exact mileage needed, any additional services required, and if you want the truck to be exclusive to your belongings.
How Can I Get an Accurate Quote for Moving Services?
When you start looking at licensed interstate movers, you'll find many companies giving you an average total as an estimate of the costs to expect. Most of our competitors put the average cost of relocation to Florida from New York at $3,100 – give or take a few hundred on either side of that scale.
The reason why that figure gets published is that it creates the idea of a maximum cost. If you can beat that expense, then it feels like you got a pretty good deal, right?
When dealing with averages, it is essential to remember that half of the people who see that quote will have a higher cost when moving to Florida from New York. That price suddenly seems like you've been low-balled into a false sense of security!
Our team prefers the individualized estimation process. We use a straightforward pricing method based on what you want to move and what it takes to get it safely to your new address. You have the option to add packing, furniture disassembly and reassembly, and several complimentary services to have the most convenient moving experience possible. We can even temporarily store your items if your new place isn't quite ready, but your New York landlord wants you out right away.
How to Save Money When Moving from New York to Florida
The easiest way to save money when you decide to call the Sunshine State home is to limit the number of belongings you move. It might be cheaper to sell some of your furniture in New York and buy new items upon arrival because of the time and energy it takes to transport them using interstate moving services.
Items that don't sell could always get donated to local charities that help the homeless find sustainable housing. Organizations like Goodwill provide job-training opportunities that your donation supports.
If you can take on some of the tasks of moving preparation, you can eliminate some of the work that professional movers do to prepare items. Wrapping your furniture or crating your priceless treasures can be an effective way to keep costs down.
When you decide to move can impact your final costs, especially when you have long-distance logistics to manage. The peak season for moving is from May to September in most years, which means demand levels stay high – and so do the prices. If you can schedule a winter move, then you could save up to 30% or more in some situations.
We provide another solution for you to consider: sharing a truck.
Our team can load your properly-marked items onto one of our vehicles with the belongings of others who are also moving from New York to Florida. Although this option increases the delivery window to potentially ten business days, the savings you experience can be extensive.
How to Survive the Moving Experience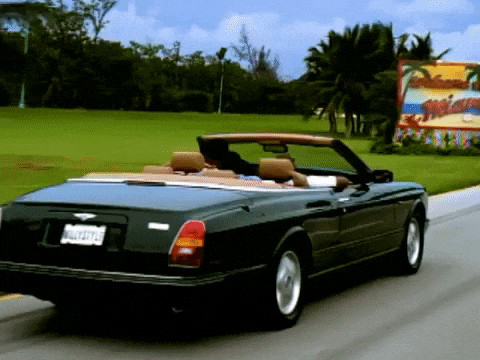 Every moving experience has something unexpected happen. We highly recommend flying to Florida before your planned move to set up everything before working on the logistics to get your belongings there. It may be helpful to rent first to see if you like living in the Sunshine State.
Although many families complete a DIY move successfully, the convenience of using professional movers can take the stress away from the situation. We can take on all of the work that needs to get done to focus on what happens after the transition.
If you'd like more information about how our team manages a long-distance move, then contact us at your convenience. We'll be happy to get you some answers! We can also provide a no-obligation quote so that you can have a better idea about the cost of moving to Florida from New York instead of relying on a vague average price.
SHARE