When you are ready to have life start slowing down a little, moving from New York to Georgia can be a decision that helps you to reach that goal. You'll still have access to urban amenities if you relocate to Atlanta, have affordable housing in rural areas, and get to enjoy the world-famous Southern charm of the region.
Atlanta's culture is surprisingly similar to that of New York City. You'll see significant Scottish and Irish influences throughout the community, uniquely blended with African and Native American perspectives.
As you step further away from the metro area, you'll discover friendly communities, outdoor activities, and plenty of charm. You'll also get many of the benefits that Florida offers without the associated price tag.
What Is the Cost of Living in Georgia?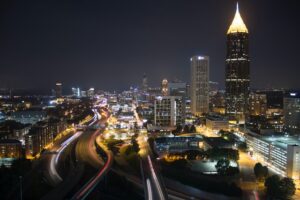 If you move from New York to Georgia, your cost of living goes down significantly. Atlanta is the most expensive area of the state, with a median home cost of $399,000 for 2022. The city ranks slightly higher than average compared to U.S. figures, but it is much lower than living up north.
When you decide to live somewhere else in Georgia, the median home cost drops to $186,500.
The median home cost for New York State in 2022 is $759,400.
With transportation and utility costs hovering around the national average, many households find that they can accept a slightly lower salary during the relocation while increasing their overall cost of living.
What to Expect with Georgia's Weather
Georgia provides the epitome of the Southern experience. When the summer comes, you can expect hot, humid, and muggy conditions. Temperatures can easily reach 90°F in July and August, which brings out more of the insects. Although you can get a similar experience in NYC, dawn and dusk can be an exciting time if you're not expecting things.
Part of the reason for that activity is that Georgia receives about 50 inches of rain each year. It doesn't get the same snowstorms you'll see in New York, with the average lows staying above freezing throughout the year.
You can still experience all of the seasons when moving to Georgia from New York, but it is slightly different in the winter. If you don't like snow, you'll love your new home!
Why Do People Love Atlanta?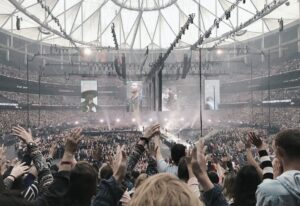 Atlanta offers walkable neighborhoods, historic districts, and excellent employment opportunities.
The city was founded in the early 1800s, with many of those original structures available to see or experience at places like The Atlanta History Center.
You can also visit spots like The Carter Center and The King Center to discover more about the city's heritage.
Before COVID-19 came around, Atlanta's employment growth in 2019 was almost 15%. Although the recovery is happening at the same pace as it is in most sectors of the United States, the quality of life here is still meeting or exceeding expectations.
Atlanta is a technology town, with over 12,000 tech companies pushing toward innovation, design updates, and more. Forbes even recognized the city not that long ago as one of the three top choices to be a mecca in this area.
When you live in Atlanta, you can travel almost anywhere. The local airport has been the busiest in the world for two decades, with Hartsfield-Jackson within a two-hour flight of much of the United States. You have over 75 international destinations, 150 American cities, and 50 different countries to explore during your time in Georgia.
Educational Opportunities in Georgia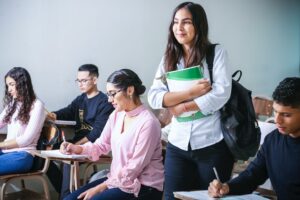 Over 30 colleges and universities have a home in Atlanta, making it a regional educational hub. Attending the Georgia Institute of Technology will let you take classes at an institution routinely listed in the top 10 schools in the United States.
Other schools that receive high marks for their educational quality include Emory University and Georgia State.
Atlanta's public school system often receives high marks, with over 100 schools serving about 55,000 students. 90% of the highest-rated schools are within the city, with two of the best being public schools. Northview High School in Johns Creek has about 2,000 students, with over 80% showing proficiency in math and reading.
You'll also find excellent schools in Atlanta's suburbs, including Decatur, Alpharetta, Milton, and Berkeley Lake.
Life is a little different in Georgia. It is also an incredible experience! If you are moving from New York, talk to our team today about the logistics of your relocation. We can help you settle into your new home as you start this next chapter of your life.