Moving From NY to San Diego
Categories:
Interstate
Long-Distance
Moving from New York to San Diego can be an exciting adventure. It is also one of the most drastic changes you can make while living in the United States. The differences between NY and SoCal are many.
It starts with the city structure. NYC has almost any free-time activity you can imagine, providing an urban feel that never stops. San Diego offers a small-town vibe with its local culture, encouraging you to find what you love instead of having it come to you.
A cross-country move from NY to San Diego will bring several additional changes. Here are some of what you can expect.
What Is It Like to Move from NY to San Diego?
The weather is nice in San Diego for most of the year. You can visit the beach, visit nearby national parks, and enjoy the sunshine. It's a remarkable change from what you're used to experiencing in NYC.
Some of the changes are more unexpected when moving from NY to San Diego.
1. Restaurants are not as easy to find in San Diego.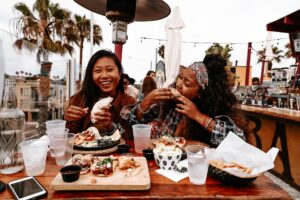 Street food in San Diego is on another level. If you can find a food truck you love, you'll be in heaven. When you want something more than that, it can be challenging to find a table. CA is the land of Mexican cuisine, Tex-Mex spice, and some international flair on the boardwalk. If you're used to wood-fired pizza and fantastic pastrami, it's tough to find something.
2. You need to drive to San Diego
You can live almost anywhere in the NYC metro area and get to the other side of the city using public transportation. When you move to San Diego, the downtown corridor is the only area with efficient services. Only one bus might serve your site if you live in the suburbs, and trains aren't part of the commuting infrastructure. Unless you can find a home near where you live, vehicle ownership is mandatory.
You can survive on Lyft or Uber when you first arrive. But, after that, taking a taxi will take longer and cost more than expected.
3. Everything shuts down in San Diego.
The nightlife options in San Diego will never rival what you can find in NYC. The city sees itself as a casual beach town than an urban metropolis. When it gets late, the streets get quiet. You can often see the stars from your home.
If you want to visit the best clubs or bars in San Diego, the downtown area is the place to be. A fun option is called Prohibition. It replicates the speakeasy vibe from the 1920s. You're not allowed to use your phone at the bar, and a dress code gets enforced.
4. You have more open space in San Diego.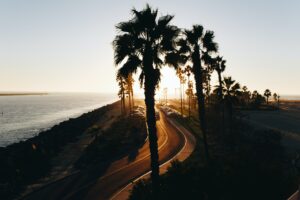 Everything seems to be behind a barrier in NYC. Even when you walk through a park, restricted spaces limit movement. San Diego eliminates that idea. Instead, you'll see kids running freely on the beach, people walking their dogs everywhere, and everyone finding ways to relax.
You still get some of the NYC attitudes in SoCal, but it comes from a different direction. When people smile at you in NY the way they do in CA, you know they're trying to sell you something. In San Diego, people are just trying to be polite.
5. You're going to save some money.
San Diego is about 15% less expensive than New York City for its annual living expenses. So although taxes tend to be a little higher, your housing costs are somewhat cheaper. You'll also spend less on your groceries and utilities, although transportation might be higher.
You can find employment with slightly less pay in San Diego while still coming out ahead financially.
6. The quality of life in San Diego is unbelievable.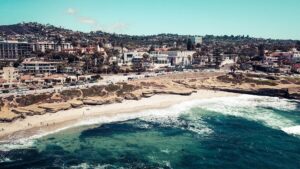 San Diego often ranks as one of the best (if not the best) places in the United States to live each year. How can you argue with a craft beer culture, year-round sunshine, access to the Pacific, and the chance to create a work-life balance?
It's a fun place for families because you can visit the San Diego Zoo, LEGOLAND, and other theme parks. You're also about 30 minutes from the border, with lobster at Puerto Nuevo always affordable.
Are You Moving to San Diego Soon?
You'll get stop-and-go traffic around the triangle in San Diego, but it isn't the crowded city experience you'll find in NYC. It's also more relaxed than Los Angeles while giving you the SoCal vibe.
If you're moving to San Diego to start the next chapter of your life, our team can help with your cross-country trip. You'll find our rates to be competitive and affordable so that you can focus on this exciting transition.
SHARE